One Button Benny with Alan Windram
On demand
---
Alan Windram, the award-winning author will deliver a digital session packed full of fun with a reading from One Button Benny his newly released picture book.
Join in some with some very active 'Robot Dancing' to his fabulous 'Zing, Zang, Zoom' song.
This event will be available to view on our YouTube channel from 16/11/20 - 23/11/20.
Accessibility information: Please contact the organiser in advance.
This event is not organised by Scottish Book Trust therefore we cannot accept any responsibility for its delivery or content.
This event is supported by The Scottish Library and Information Council (SLIC)​(this will open in a new window)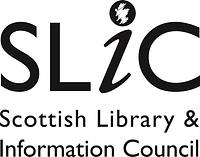 ---
Back to list of events