My Life In Crime with bestselling author Lisa Gray
On demand
Panel Event / Author Reading
Adults
---
Best selling author of the Jessica Shaw Private Investigator series, Lisa Gray, talks about her hugely successful crime novels Thin Air and Bad Memory. Lisa will also discuss her upcming novel, Dark Highway, which is due to be published in November 2020.
This event will be available to view on our YouTube channel from 16/11/20 - 23/11/20.
Accessibility information: Please contact the organiser in advance.
This event is not organised by Scottish Book Trust therefore we cannot accept any responsibility for its delivery or content.
This event is supported by The Scottish Library and Information Council (SLIC)​(this will open in a new window)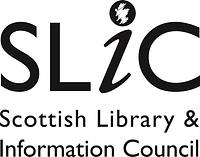 ---
Back to list of events