Mindfulness and the Coronavirus Pandemic with Martin Stepek
Saturday 21 November | 19-20:00
Panel Event / Author Reading
---
The coronavirus pandemic has had a profound impact on all of us and many people are experiencing anxiety and stress. Martin Stepek explores how you can use Mindfulness to help cope with this very challenging and stressful time. Martin is one of Scotland's foremost teachers in Mindfulness and a published author in the field. He has been practicing Mindfulness for over 20 years ago and teaching it since 2004. Martin serves on the Choose Life group, the pan-Lanarkshire suicide prevention body and is founder of Ten for Zen (www.tenforzen.co.uk(this will open in a new window)), which aims to bring Mindfulness into the lives of individuals across the UK and beyond.
Out-with his commercial work, Martin strives to bring Mindfulness to as many groups, as he can, and has given his time to speak in schools, prisons and various community groups over the years. This event will be of value and help to every one of us who is struggling with these very challenging times.
This event will be live-streamed via the West Dunbartonshire Libraries YouTube channel. A direct link will be available from www.libraryonline.org.uk(this will open in a new window) closer to Book Week Scotland. Please contact the organiser for more information.
Accessibility information: Please contact the organiser in advance.
This event is not organised by Scottish Book Trust therefore we cannot accept any responsibility for its delivery or content.
This event is supported by The Scottish Library and Information Council (SLIC)​(this will open in a new window)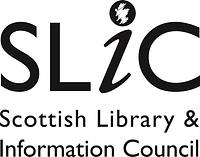 ---
Back to list of events