Meet the Author - Eric R Davidson
On demand
Panel Event / Author Reading
Adults
---
Eric R Davidson is a local historical crime writer from Aberdeen. Join Eric as a member of the Live Life Aberdeenshire library team talks to him about his Inspector Jake Fraser series set in Edwardian Aberdeen, where Jake solves murder and mayhem to keep the North East city safe.
Eric also discusses his MILO thriller series about military intelligence set in London in the 1970s. Eric will also speak about his recently published book The Little Boy Who Didn't Like Corned Beef. This book is set in Aberdeen during the Typhoid epidemic of 1964, where Chief Inspector Ogston and Doctor Ian MacQueen both face very challenging situations in their attempt to keep the residents of Aberdeen safe from illness and murder.
This event will be uploaded to the Live Life Aberdeenshire website(this will open in a new window) at 2.30pm on Tuesday 17 November and will remain accessible from this page for the duration of Book Week Scotland and the following week.
This event is supported by The Scottish Library and Information Council (SLIC)​(this will open in a new window)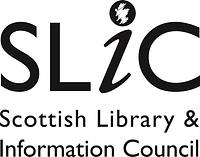 ---
Back to list of events