Life Story - Creative Writing Workshop with Merryn Glover
---
Always wanted to write your story but never sure where to start? Dive into this fun, accessible workshop with Merryn Glover that gives you some tools and starting points to get going. Do it at your own pace and discover the joy of fresh, exciting writing that will inspire you to do more.
Merryn is a prize-winning author of fiction, plays, poetry and non-fiction with work published widely and broadcast on BBC radio.
This special pre-recorded session will be available to watch for free on our Facebook page(this will open in a new window), website and youtube channel from Thursday 19 November
Accessibility information: Please contact the organiser in advance.
This event is not organised by Scottish Book Trust therefore we cannot accept any responsibility for its delivery or content.
This event is supported by The Scottish Library and Information Council (SLIC)​(this will open in a new window)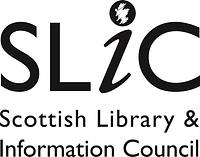 ---
Back to list of events