It's Just Another Mountain - A Personal Odyssey with Sarah Jane Douglas
Thursday 19 November | 19-20:00
Panel Event / Author Reading
Adults
---
In 1997, at the age of 24, Sarah Jane Douglas lost her mother to breast cancer. Alone and adrift in the world, she very nearly gave up hope- but she'd made a promise to her mother that she would keep going no matter what. So she turned to the beautiful, dangerous, forbidding mountains of her native Scotland.
By walking in her mother's footsteps, she learns to accept her own troubled past, finding the strength to overcome her grief – and ultimately, to carry on in the face of her own diagnosis twenty years later.
Searingly honest and utterly relatable, bringing the exhilarating triumphs and challenges of mountain walking to life with wit, charm and raw candour, Just Another Mountain is a story of hope and redemption, and of how we can learn to live and to love. An award-winning artist, Sarah Jane Douglas is also a mother, a mountain lover and a survivor. She is a former primary school teacher and is currently a self-employed gardener and artist.
Join Sarah on her extraordinary personal odyssey.
This event will be live-streamed via the West Dunbartonshire Libraries YouTube channel. A direct link will be available from www.libraryonline.org.uk(this will open in a new window) closer to Book Week Scotland. Please contact the organiser for more information.
Accessibility information: Closed captions available for this event. Please contact the organiser in advance for more information.
This event is not organised by Scottish Book Trust therefore we cannot accept any responsibility for its delivery or content.
This event is supported by The Scottish Library and Information Council (SLIC)​(this will open in a new window)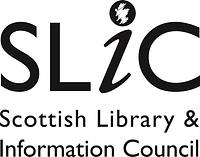 ---
Back to list of events