In Conversation with Uuganaa Ramsay
Panel Event / Author Reading
Adults
---
Mongol is a celebration of Mongol culture and the moving story of how the life and death of a baby boy with Down's syndrome inspired his Mongolian mother to campaign against prejudice.
Uuganaa Ramsay will be discussing her work in a YouTube video as part of our digital Book Week Scotland programme.
Once you have registered for this event, the link to this private YouTube video will be accessible during Book Week Scotland (16-22 November).
Accessibility information: Closed captions available for this event. Please contact the organiser in advance for more information.
This event is not organised by Scottish Book Trust therefore we cannot accept any responsibility for its delivery or content.
This event is supported by The Scottish Library and Information Council (SLIC)​(this will open in a new window)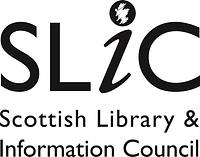 ---
Back to list of events