Helen Fitzgerald on Ash Mountain: Small Town, Big Secrets!
Monday 16 November | 17-19:00
---
East Ayrshire Leisure is excited to be bringing together in Book Week Scotland, best selling author Helen Fitzgerald in conversation with fellow author and Imprint Book Festival patron Zoe Strachan.
Helen will be discussing her latest publication Ash Mountain, a heartbreaking, powerful and terrifying Australian-noir thriller from the author of the recent hit BBC TV series, The Cry.
Also a warm, darkly funny portrait of small town life she thought she had escaped forever, single mother Fran returns reluctantly to Ash Mountain, where old crimes rear their heads, past friendships and rivalries are renewed and in the unbearable heat of an Australian summer,a devastating bushfire changes things forever....
Don't miss this must watch conversation - 'A new novel from Helen Fitzgerald is always a major event and Ash Mountain is magnificent' Mark Billingham
Accessibility information: Closed captions available for this event. Please contact the organiser in advance for more information.
This event is not organised by Scottish Book Trust therefore we cannot accept any responsibility for its delivery or content.
This event is supported by The Scottish Library and Information Council (SLIC)​(this will open in a new window)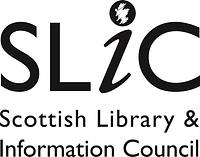 ---
Back to list of events