Gina McKie on Changing Your Future Self
Panel Event / Author Reading
Adults, Children, Families, Teens
---
Join Gina McKie, radio presenter, writer and events host as part of this year's Book Week Scotland digital festival. She'll be chatting about shaping your future self through confidence-building, facing your fears, overcoming grief, living in the moment and more. She will also talk about her debut book Imagination, which is described as a 'pocket-sized little pick-me-up!
No booking required, we will post this video on our Facebook page on 20 November from 1pm
Accessibility information: Please contact the organiser in advance.
This event is not organised by Scottish Book Trust therefore we cannot accept any responsibility for its delivery or content.
This event is supported by The Scottish Library and Information Council (SLIC)​(this will open in a new window)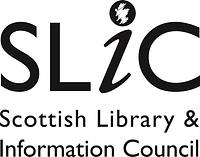 ---
Back to list of events