Dreams We Dream of Dreaming - Virtual Poetry Party
On demand
Spoken Word / Performance Poetry / Slam
---
Prize-winning poet Michael Pedersen and, designer to the literary stars, Jon Gray are joining Edinburgh Libraries in Book Week Scotland to champion our virtual poetry party. A prompt for one and all.
To start you off Michael has written verse one of the poem, 4 lines titled...The future... is...and we ask you, the public, for verse two.
Our future has never looked more different and poetry is a deep rooted, soul searching, joyous way to get our thoughts and feelings into words. Add your verse, then using the social media platform via Edinburgh Libraries, send the words out into the world. We aim to gather as many as we can and see how we can collaborate them into forever memories.
This will be a virtual event running throughout Book Week Scotland. Add your verse, tag us/DM via social media, @TalesOfOneCity on Twitter, @EdinburghCityLibraries on Facebook. Alternatively, email your verse to informationdigital@edinburgh.gov.uk(this will open in a new window) including the hashtag #DreamsWeDreamOfDreaming and we'll send your words out into the world.
Accessibility information: Please contact the organiser in advance.
This event is not organised by Scottish Book Trust therefore we cannot accept any responsibility for its delivery or content.
This event is supported by The Scottish Library and Information Council (SLIC)​(this will open in a new window)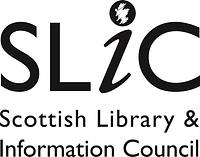 ---
Back to list of events