Come and Meet The Young Team! - a talk by yir main man, Graeme Armstrong
Tuesday 17 November | 19-20:00
Panel Event / Author Reading
Adults
---
Graeme Armstrong's debut novel The Young Team was published to huge acclaim with comparisons made to Irvine Welsh's Trainspotting. The Young Team shows the seductive power of belonging to a gang and the destructive impact of violence and drug and alcohol addiction. It follows the path of Azzy from the age of 14 when he first joins the gang, his descent into drug addiction, to his eventual rehabilitation and escape at the age of 21. The book has an extraordinary energy and humour that gives an authentic insight into lives that rarely feature in fiction.
Graeme Armstrong is originally from Airdrie. His own teenage years were spent within North Lanarkshire's gang culture. He was inspired to study English Literature after reading Irvine Welsh's Trainspotting at just sixteen. He defied expectations and studied English at Stirling University after overcoming his own struggles with violence and drug abuse. Graeme visits schools and prisons and promotes an anti-violence message as well as abstinence-based recovery. This is a great opportunity to hear from a wonderful new voice who genuinely is in touch with the harsh realities of life for many young people.
This event will be live-streamed via the West Dunbartonshire Libraries YouTube channel. A direct link will be available from www.libraryonline.org.uk(this will open in a new window) closer to Book Week Scotland. Please contact the organiser for more information.
Accessibility information: Closed captions available for this event. Please contact the organiser in advance for more information.
This event is not organised by Scottish Book Trust therefore we cannot accept any responsibility for its delivery or content.
This event is supported by The Scottish Library and Information Council (SLIC)​(this will open in a new window)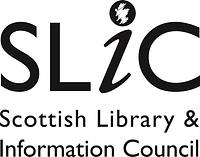 ---
Back to list of events