Changing the Future Today: Class and Belonging
Panel Event / Author Reading
Adults
---
Graeme Armstrong, author of The Young Team, discusses class and belonging - along with his work - in a YouTube video as part of our digital Book Week Scotland programme.
'Azzy Williams is ready. Ready to smoke, pop pills, drink wine and ready to fight. But most of all, he's ready to do anything for his friends, his gang, his young team. Round here, in the schemes of the forgotten industrial heartland of Scotland, your mates, your young team – they're everything.
The readings included in this video include frequent and very strong language, which some people may find offensive.
Once you have registered for this event, the link to this private YouTube video will be accessible during Book Week Scotland (16-22 November).
Accessibility information: Closed captions available for this event. Please contact the organiser in advance for more information.
This event is not organised by Scottish Book Trust therefore we cannot accept any responsibility for its delivery or content.
This event is supported by The Scottish Library and Information Council (SLIC)​(this will open in a new window)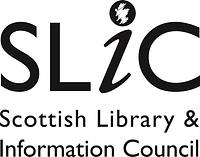 ---
Back to list of events