Barrowland Ballads with Stuart Cosgrove
Thursday 19 November | 19-20:00
Panel Event / Author Reading
Adults
---
Behind the blinking neon, at the very back of backstage, the artists of Recollective (Chris Leslie, Alison Irvine and Mitch Miller) spoke to musicians, stewards, cleaners, bar tenders, cloakroom staff and music fans, to capture the untold stories and electric atmosphere of one of Glasgow's most beloved institutions, the iconic Barrowland Ballroom.
Join broadcaster and music obsessive, Stuart Cosgrove, whoíll be in conversation with the artists about their year round project and the resulting book.
Accessibility information: Please contact the organiser in advance.
This event is not organised by Scottish Book Trust therefore we cannot accept any responsibility for its delivery or content.
This event is supported by The Scottish Library and Information Council (SLIC)​(this will open in a new window)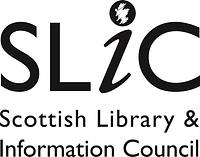 ---
Back to list of events