A Poetic Journey into Nature with Mandy Haggith
Wednesday 18 November | 19-20:00
Panel Event / Author Reading, Spoken Word / Performance Poetry / Slam
---
Mandy Haggith is a writer based in Assynt, in the north-west highlands of Scotland. Her work includes poetry, fiction and non-fiction and is mostly concerned with trees, bears and the sea. She is also fascinated by people – "Yet people intrigue me, the way our minds work, how our relationships shape us and how we express ourselves in words, music and images." Her work is full of her wonder at the natural world and she will be focussing on readings from her collections of poetry - letting light in, Castings, A-B-Tree and Why the Sky is Far Away and letting us know what inspires her.
Her first novel, The Last Bear, was published in 2008 and won the Robin Jenkins Literary Award in 2009. Her second novel, Bear Witness, was published in 2013. Her third, The Walrus Mutterer, fourth, The Amber Seeker, and fifth, The Lyre Dancers, are a historical trilogy, set in the Iron Age. She is a passionate lover and defender of forests and in the mid 1990s she left academia to write, carry out research and campaign for the world's forests. This will be a treat for all lovers of poetry and the natural world.
This event will be live-streamed via the West Dunbartonshire Libraries YouTube channel(this will open in a new window). A direct link will be available from www.libraryonline.org.uk(this will open in a new window) closer to Book Week Scotland. Please contact the organiser for more information.
Accessibility information: Closed captions available for this event. Please contact the organiser in advance for more information.
This event is not organised by Scottish Book Trust therefore we cannot accept any responsibility for its delivery or content.
This event is supported by The Scottish Library and Information Council (SLIC)​(this will open in a new window)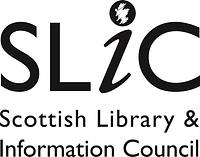 ---
Back to list of events