Win a bundle of Mark Anchovy books by William Goldsmith
We're delighted to offer you the chance to win a copy of both Mark Anchovy: Pizza Detective and Mark Anchovy: War and Pizza, the first two books in the popular detective series by William Goldsmith. For 8–12 year olds, this pizza-tastic series is packed with adventure. Just answer the question at the bottom of this page for the chance to win.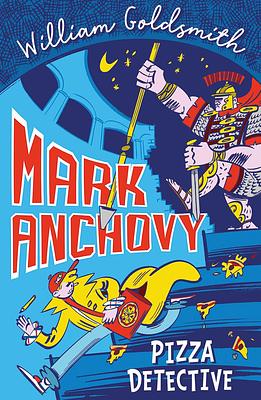 Mark Anchovy: Pizza Detective
Colin Kingsley is a pizza delivery boy with a twist. He's actually an aspiring detective. But in sleepy Rufflington-on-Sea, there are no cases to solve – until the Golden Spatula League come calling. The world's premier agency for 'caterer-detectives', run by children, the G.S.L. have been dazzled by Colin's freakish memory skills.
To join their ranks, Colin – codenamed 'Mark Anchovy' – must fly to Rome to track down a valuable stolen painting, titled, 'Girl With A Squirrel'. The chief suspect: Big Alan Fresco, notorious art thief and pizza addict. It's the toughest, most pizza-ry mystery the G.S.L. have ever encountered.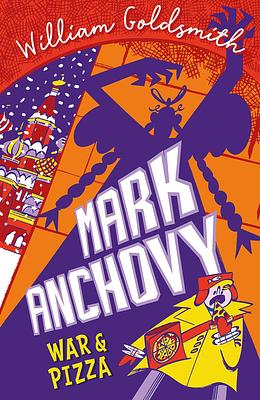 Mark Anchovy: War and Pizza
Posted to Russia on a school exchange programme, he must find a missing casket of jewelled egg-cups. His only lead is a frail ex-detective called Swirly Ben, who happens to be on the hitlist of a jewel-thief called Heidi Hyde High. On top of all that, crusty Mr Hogstein is directing the school play. Oh, and Colin's sister Alicia has found out what 'extra anchovies' really means.
Want to find out more about the wonderful world of Colin Kingsley? Head along to the Mark Anchovy website(this will open in a new window)!
Only one entry per household. Full terms and conditions(this will open in a new window) apply.