Bookbug Book of the Month: Toddle Waddle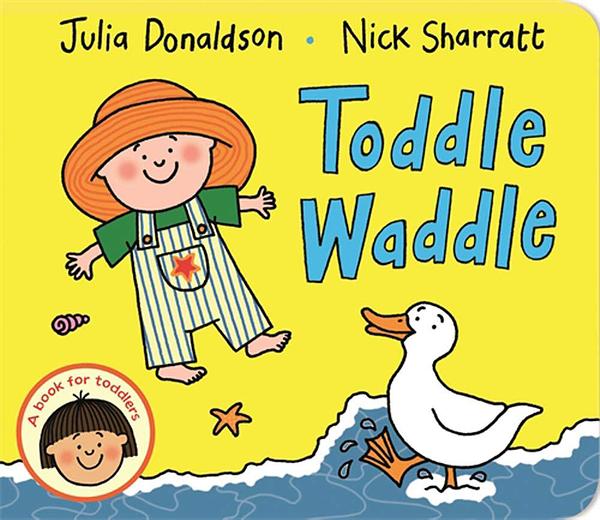 We have five copies of Toddle Waddle by Julia Donaldson and Nick Sharratt to give away. Just answer the question below for your chance to win. Entries close at midnight on Tuesday 31 May and winners will be chosen at random.
For older readers, enter our Children's and Young Adult Book of the Month competition.
Toddle waddle here, toddle there, toddle waddle everywhere! A brilliant book for inquisitive toddlers who are making their first journeys into the world. Little ones will love the rhyming text and bright, bold illustrations.
– Emma Dunn (Early Years Communications & Events Manager)
By providing your email below, you are giving us permission to contact you to let you know the outcome of this competition. To receive regular updates about the Bookbug programme, please sign up to one of our exciting newsletters.(this will open in a new window)
Only one entry per household. Full terms and conditions apply.
If you're looking for more books like this for the adventurous little ones in your life, why not take a look at our list of books for exploring the outdoors?