Schools Book of the Month: The Library of the Dead by T.L. Huchu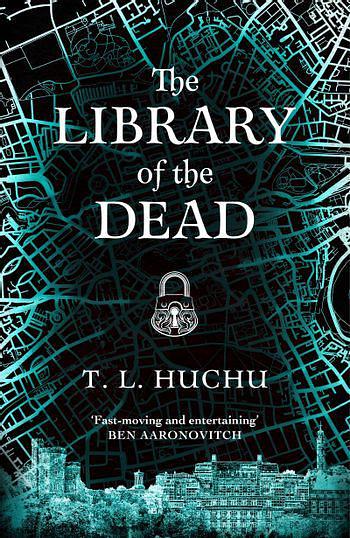 We have 5 copies of The Library of the Dead by T.L. Huchu to be won! All you need to do is answer the question at the bottom of the page. Entries close on Wednesday 30 June at midnight. All entrants must reside in the UK and full terms and conditions(this will open in a new window) apply.
About The Library of the Dead
A darkly thrilling tale set in dystopian Edinburgh, The Library of the Dead centres on Ropa, a cynical teenager with the ability to speak to the dead. She makes her living by passing messages between ghosts and the living, helping them resolve their unfinished business. But Ropa's not running a charity – she needs cold, hard cash to pay for her gran's medication and feed her little sister. However, when a ghost reaches out and begs for help to find her missing son, Ropa's compassion eventually breaks through her icy exterior and she is swept up in a dangerous investigation which will expose Edinburgh's terrible, disturbing secrets.
Full of tension and atmosphere bordering on horror, The Library of the Dead is an incredibly exciting novel for adults and young people alike. Ropa's piercingly sharp narrative voice is breath of fresh air, cutting through tense scenes with a sparkling dark comedy that makes her a memorable and loveable protagonist.
About T.L. Huchu
T. L. Huchu is a writer whose short-fiction has appeared in publications such as Lightspeed, Interzone, AfroSF and elsewhere. He is the winner of a Nommo Award for African SF/F, and has been shortlisted for the Caine Prize and the Grand Prix de L'Imaginaire. Between projects, he translates fiction from Shona into English and the reverse. The Library of the Dead is the first in his Edinburgh Nights series.
Visit T.L. Huchu's profile(this will open in a new window) in the Scottish Book Trust author directory to find out more about workshops with the author.