Schools Book of the Month: The Humiliations of Welton Blake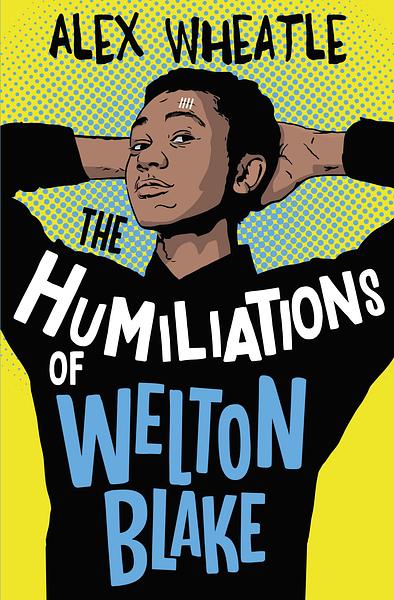 We have five copies of The Humiliations of Welton Blake by Alex Wheatle to be won! All you need to do is answer the question at the bottom of the page. Entries close on Sunday 28 February at midnight. All entrants must reside in the UK and full terms and conditions(this will open in a new window) apply.
About
The Humiliations of Welton Blake
A hilarious, charming story from the award winning Alex Wheatle about the trials and tribulations of teenage life. Welton Blake - our anxious, Star Wars obsessed protagonist - is not having a good day. His phone is broken, he sprains his ankle, and worst of all he's sick on another pupil, which causes the school bullies to tease him relentlessly. Surely his crush won't want to go on a date with him after all this? On top of all of this, Welton is coping with the fallout of his parents' divorce, which leads to some very heartfelt moments between him and his dad.
Peppered with Star Wars references and flaugh out loud, cringeworthy moments that every awkward teen will relate to, this brilliant story is the perfect read to lighten your mood this winter.
Q&A with Alex Wheatle
Welton has some challenging experiences - his parents are divorced, he has to deal with school bullies - but the book is still very funny! Was it important for you that the story felt light-hearted?
It was very important that the story was light-hearted – children have had a tough year and I wanted to offer them a narrative that they could smile and laugh at.
Was any of the story inspired by your own school life?
Some aspects of the story were inspired by my own school memories. School can feel very awkward, especially if you have raging hormones like Welton. Sometimes, as adults, we forget too easily the trials of teenage-hood.
Can you tell us what it's like writing short-form novellas for Barrington Stoke?
I absolutely love creating novella-length stories for Barrington Stoke. I smile all the way in the process and I hope that if I can find light moments in the narrative, then the reader will also find funny moments.
About Alex Wheatle
Alex Wheatle is a best selling and multi-award-winning author. Liccle Bit, Alex's first YA novel and the first story of the now beloved Crongton series, was published in 2015 to critical acclaim. Crongton Knights and Straight Outta Crongton quickly followed and Alex became renowned for his ingenious use of language and his honest portrayal of inner city teenage life.
About Barrington Stoke
Barrington Stoke is a small, independent and award-winning children's publisher based in Edinburgh. For over 20 years we've been pioneering super-readable, dyslexia-friendly fiction to help every child become a reader. From our specially designed font to the colour of our paper, accessibility is at the heart of everything we do.