Children's and Young Adult Book of the Month: The Rewilders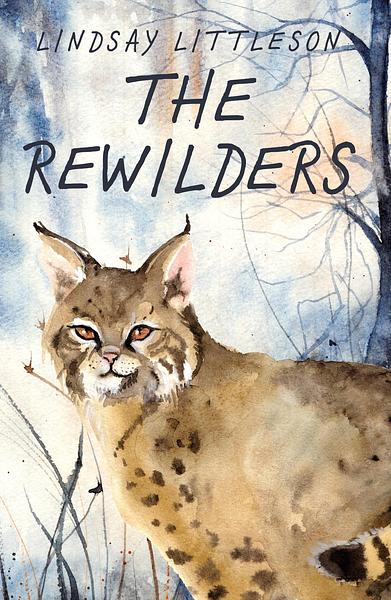 We have five copies of The Rewilders by Lindsay Littleson to be won! All you need to do is answer the question at the bottom of the page. Entries close on Tuesday 31 May at midnight. All entrants must reside in the UK and full terms and conditions (this will open in a new window)apply.
And you can check out our Competitions page(this will open in a new window) for other giveaways, too.
About
The Rewilders

by Lindsay Littleson

This is an exciting journey through Scotland's wildest countryside with two unlikely heroes. Esme's only worry is missing the party of the year because she's at her gran's. While Callum isn't getting invited to any parties, he's the school bad boy that everyone avoids.

Esme's Gran and her friend Sadie, Callum's foster carer, accidently stole a lynx, Cora, who needs to be returned before she gets any bigger.

Esme, Callum and Shug the dog take on the long dangerous hike to return Cora, only to find themselves facing howling wolves, challenges they had never imagined and learning the true meaning of friendship.

Full of environmental messages, The Rewilders is a brilliant adventure you'll want to go on.
Q&A with Lindsay Littleson
What is your favourite Scottish animal roaming wild today?
Wildcats are fabulous, a splendid combination of cute and vicious! I've seen them at The Highland Wildlife Park in Kingussie, and am delighted that they have opened a conservation breeding for release centre, as the wildcat is on the brink of extinction and won't survive without help. Hopefully, one day I will see one of these gorgeous creatures in the wild.
Where is the most remote place you have visited?
I bought new walking boots recently and was determined to get out into the wild, so went on a trek up to the Hidden Valley in Glencoe. Unfortunately, I have vertigo and found some of the journey, up the side of a steep gorge, a little bit terrifying. It was worth it to reach the awe-inspiring valley, where the MacDonalds kept their rustled cattle and where the survivors hid after the massacre in 1692.
What one thing do you think all young people could do now to help the environment?
Picking up litter is such an easy way to help, but it makes such a difference. Litter is unsightly and spoils our experience of nature, but it is also dangerous for wildlife. Ingested plastic litter poses a massive threat to marine wildlife, and animals like hedgehogs and swans are often injured by discarded rubbish.