Children's and Young Adult Book of the Month: Hide and Seek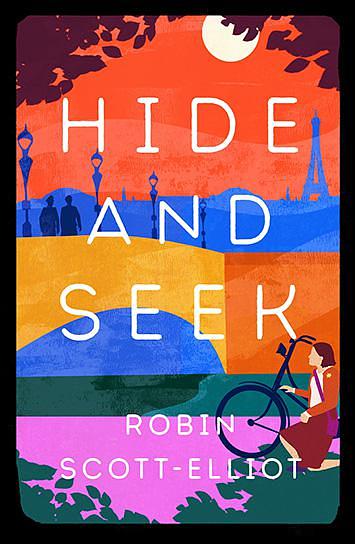 We have five copies of Hide and Seek by Robin Scott-Elliot to be won! All you need to do is answer the question at the bottom of the page. Entries close on Monday 31 January at midnight. All entrants must reside in the UK and full terms and conditions(this will open in a new window) apply.
About
Hide and Seek
Hide and Seek is a thrilling wartime read. In Paris 1942, Amélie is playing hide and seek for her brother's birthday, but suddenly the game becomes a matter of life and death as her family is taken away by German soldiers and she remains unfound. Alone in Paris, Amélie finds it hard to survive until she finds her way to the city museums and is saved from discovery by the brave Cécile. With Cécile, Amélie is thrown into the world of the French Resistance, and soon she is Amélie no more…
This is a gripping and exhilarating piece of storytelling. Robin Scott Elliot keeps the tension and suspense from the first page, and you feel Amélie's desperate need to survive. A story of Resistance fighters and spies, this is a unique tale following one girl's journey across Europe in the midst of war. At its heart, Hide and Seek is a book about bravery and strength against all odds.
Q&A with Robin Scott-Elliot
What made you want to tell Amélie's story?
It began when I was a teenager and read the Diary of Anne Frank. Anne stuck with me – here was a teenager, as I was, writing from the heart about trying to live through one of the worst times in history. I read it when I was growing up in the Low Countries, first Anne's Holland then a step south in Belgium.
But one extra detail bothered the teenage me – did the Holocaust victims try to fight back? Of course, as an adult you come to understand better – it's not black and white. But also, the more I read around the Holocaust the more I discovered stories of Jewish resistance.
That's the reason why Amélie is a Jewish Resistance fighter. She's the answer to my teenage self – Jewish people did resist. The story also allows me to imagine what it would be like to live at that time and react in the same situation – that's part of my fascination with history and what feeds my ideas.
Did you have to do a lot of historical research for this book?
It's an area I've a keen interest in but there was still plenty more to learn. In historical fiction, it's a delicate balance between getting the detail right yet not swamping the story. I read a mixture of straight histories, biography and autobiography. I also have to recommend the Imperial War Museum sound archive – this is an extraordinary resource for anyone writing or just interested in this period (rabbit-hole alert!).
Can you tell us what made you choose the title
Hide and Seek

?

When we came home to Scotland eight years ago we moved into a house full of nooks and crannies, each one a hiding place for my daughters and their pals. It's the best childhood game.

I wanted the start of Amélie's story to be a dramatic, click-of-the-finger switch from a secure, sheltered and loving childhood to being hurled into the unknown, a future in which she will have to fight to survive. She goes from hiding from her beloved brother to hiding from a dangerous seeker, who doesn't care that she is a child. This is no longer a game. Amélie will have to hide better than she's ever hidden before.