Bookbug Week: win a craft set and a bundle of splashy books!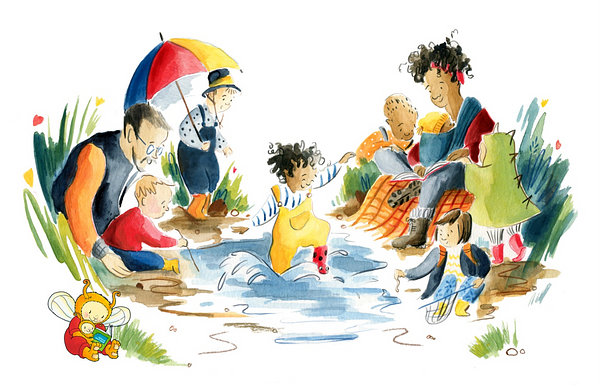 It's Bookbug Week!
We've had a bath, found our wellies, and now we're ready for Bookbug's Big Splash!
We're so excited to bring you an amazing week of events, and to kick us off, we've got a very special competition.
For your chance to win a craft set (including a fun water play mat!), a squishy whale, and a bundle of splishy, splashy books, just tell us your little one's favourite bathtime song or rhyme. One runner up will receive a bundle of watery books and a mini Bookbug doll!
Need some inspiration? Look out for the bath icon on the Bookbug app or take a peek in the Bookbug Song and Rhyme Library. There are so many wonderful water-themed songs like Five Little Ducks and Tiny Tim the Turtle!
Entries close at midnight on Sunday 23 May and winners will be chosen at random the following day. Only one entry per household. Full terms and conditions apply.
By providing your email below, you are giving us permission to contact you to let you know the outcome of this competition. To receive regular updates about the Bookbug programme, please sign up to one of our exciting newsletters.