Bookbug Book of the Month: Winnie and Wilbur: Winnie the Witch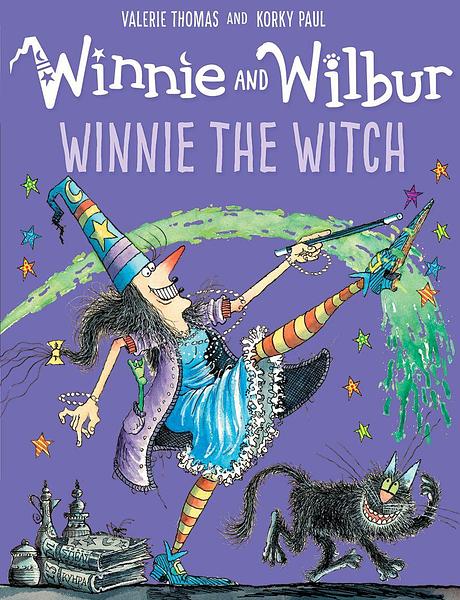 We have five copies of Winnie and Wilbur: Winnie the Witch by Valerie Thomas and Korky Paul to give away. Just answer the question below for your chance to win. Entries close at midnight on Saturday 31 July 2021 and winners will be chosen at random.
For older readers, enter our Children's and Young Adult Book of the Month competition.
'Full of magic and mayhem, this story introduces us to the endearing Winnie the Witch and her black cat Wilbur. Winnie is always losing Wilbur because everything in their house is just as black as his fur, so she finds a spell to solve the problem. However, what will Wilbur think about the curious changes that she conjures up? Of course, children love the expressive characters, lively illustrations and the comical consequences of Winnie's spells, but the friendship between Winnie and Wilbur is the most magical part of all!'
– Marie Gallagher (Early Years Trainer)
By providing your email below, you are giving us permission to contact you to let you know the outcome of this competition. To receive regular updates about the Bookbug programme, please sign up to one of our exciting newsletters.
Only one entry per household. Full terms and conditions apply.