Bookbug Book of the Month: There's a Mouse in My House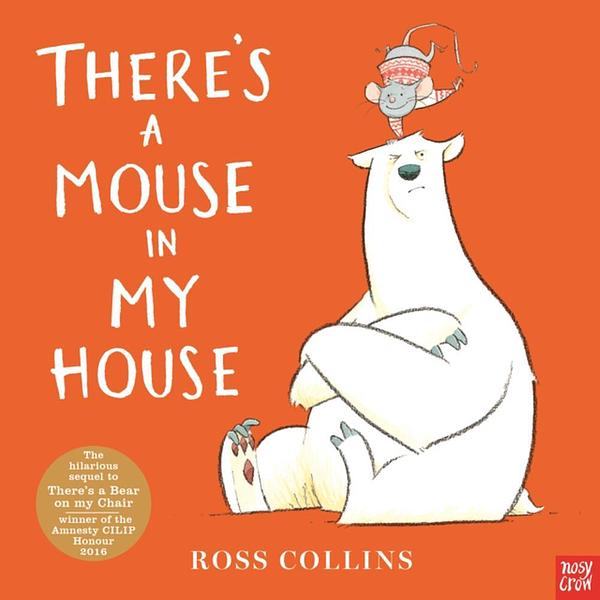 We have five copies of There's a Mouse in My House by Ross Collins to give away. Just answer the question below for your chance to win. Entries close at midnight on Sunday 31 January 2021 and winners will be chosen at random.
"However hard he tries, poor bear can't shift the cheeky wee mouse who's moved in! He's flooded the bathroom, eaten bear out of house and home and kept him up all night with his rock music - will he ever leave? Picture books are a wonderful way to introduce little ones to new words and rich language, and there's no shortage of that in this hilarious follow up to There's a Bear on My Chair. Enjoy the long-awaited return of this brilliant duo, and savour each and every beautiful illustration ... pieces of art in their own right."
- Lindsay Quayle (Early Years Digital Content Co-ordinator)
For more wonderful stories to cuddle up and enjoy together, check out our list of top picture books from 2020.
By providing your email below, you are giving us permission to contact you to let you know the outcome of this competition. To receive regular updates about the Bookbug programme, please sign up to one of our exciting newsletters(this will open in a new window).
Only one entry per household. Full terms and conditions apply.