Bookbug Book of the Month: Out to Sea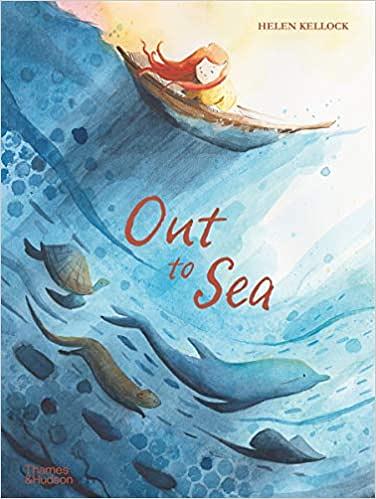 We have five copies of Out to Sea by Bookbug Week illustrator, Helen Kellock, to give away. Just answer the question below for your chance to win. Entries close at midnight on Monday 31 May 2021 and winners will be chosen at random.
'Out to Sea is a moving and uplifting reflection on love and loss for young children. Lara's sadness about missing Nana and the way it muddles her sleep and emotions is a timely depiction of grief that will be meaningful for both the children and adults sharing this beautiful book. Lara is quite literally 'all at sea' and the moody blue hues of the sweeping illustrations are sorrowful yet soothing. The watery journey taken by Lara is reminiscent of 'Where the Wild Things Are' and has some pragmatic messages for its readers. Most of all, Helen Kellock's mystical story is a thoughtful reminder to adults not to fix things too quickly for children who can often make their way back from 'the sea' with a pearl of wisdom, just like Lara does.​'
– Paul Kane (Early Years Trainer)
Discover more wonderful books to encourage water play, adventures at sea and bathtime fun this month with our Bookbug's Big Splash book list.
By providing your email below, you are giving us permission to contact you to let you know the outcome of this competition. To receive regular updates about the Bookbug programme, please sign up to one of our exciting newsletters.
Only one entry per household. Full terms and conditions apply.