Bookbug Book of the Month: Monkey on the Run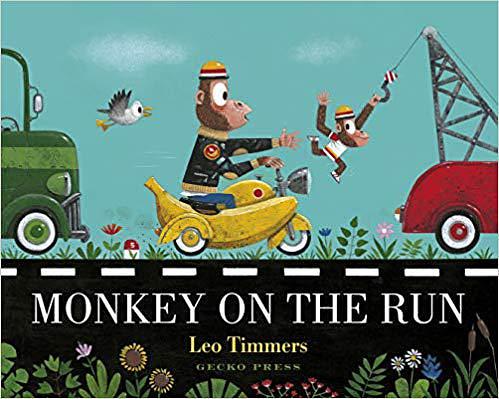 We have five copies of Monkey on the Run to give away. Just answer the question below for a chance to win! Entries close on Sunday 1 December at midnight.
Monkey on the Run is a madcap caper of Richard Scarry-esque proportions. When a monkey and his dad get stuck in traffic the wee monkey decides to keep himself entertained by leaping across all the quirky vehicles on the road. There is a huge amount of detail in this wordless picture book so spend a bit of time on it and you'll notice something new each time you read it. Your little one will love having a wee blether with you about what they see and it is perfect for any vehicle-obsessed 3 year old.
- Emma Dunn, Early Years Operations Administrator
For more brilliant wordless picture books, check out our Wordless Wonders(this will open in a new window) book list.
By providing your email below, you are giving us permission to contact you to let you know the outcome of this competition. To receive regular updates about the Bookbug programme, please sign up to one of our exciting newsletters(this will open in a new window).
Only one entry per household. Full terms and conditions(this will open in a new window) apply.