Bookbug Book of the Month: Luna Loves Dance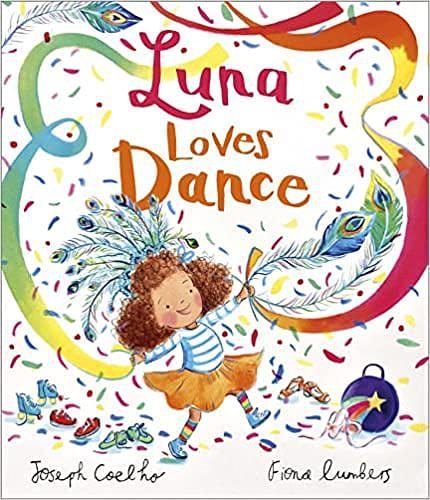 We have five copies of Luna Loves Dance by Joseph Coelho and Fiona Lumbers to give away. Just answer the question below for your chance to win. Entries close at midnight on Wednesday 31 May and winners will be chosen at random.
'Luna feels alive when she dances but the pressure of an upcoming dance test makes her question her abilities. Her family are always there to support her though and with a little bit of encouragement her confidence blossoms. Luna whirls and twirls her way through this beautiful, heart-warming book all about following what you love and believing in yourself.'
– Emma Dunn (Early Years Communications & Events Manager)
By providing your email below, you are giving us permission to contact you to let you know the outcome of this competition. To receive regular updates about the Bookbug programme, please sign up to one of our exciting newsletters(this will open in a new window).(this will open in a new window)
Only one entry per household. Full terms and conditions(this will open in a new window) apply.