Bookbug Book of the Month: Blocks – Let's Share!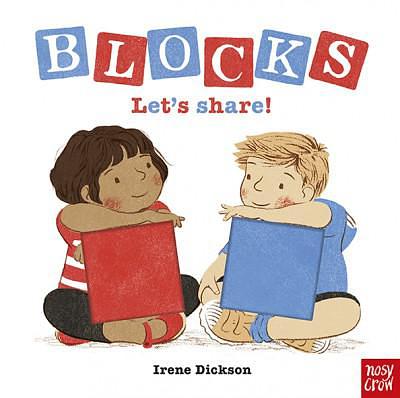 We have five copies of Blocks – Let's Share! by Irene Dickson to give away. Just answer the question below for your chance to win. Entries close at midnight on Thursday 30 September and winners will be chosen at random.
For older readers, enter our Children's and Young Adult Book of the Month competition.
Benji and Ruby are both building with blocks. Benji wants one of Ruby's red blocks and she is not happy, but maybe they can build a higher tower if they work together? Irene Dickson's expressive, eye-catching illustrations and simple story make this a great board book for learning to share and perfect for busy tower-building toddlers!
– Celia Richards (Early Years Training Manager)
By providing your email below, you are giving us permission to contact you to let you know the outcome of this competition. To receive regular updates about the Bookbug programme, please sign up to one of our exciting newsletters.
Only one entry per household. Full terms and conditions apply.