Book of the Month: Andaza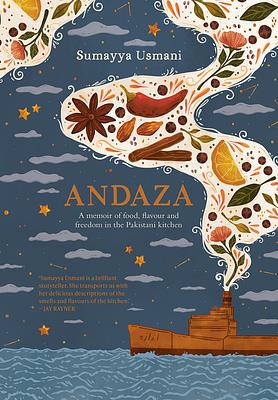 We are thrilled to be able to offer five copies of Andaza by Sumayya Usmani as prizes in our Book of the Month competition, thanks to our friends at Murdoch Books. Award-winning food writer, and Next Chapter Awardee with Scottish Book Trust, Sumayya Usmani's stunning memoir conjures a story of what it was like growing up in Pakistan and how the women in her life inspired her to trust her instincts in the kitchen.
From a young age, food was hugely significant to Sumayya. She spent the first eight years of her life at sea, with a father who captained merchant ships and a mother who preferred to cook for the family herself on a tiny electric stove in their cabin rather than eat in the officer's mess. Enjoy incredible stories like these interwoven with delicious recipes in one tantalising new book.
All you need to do is answer the question at the bottom of the page for a chance to win. Entries close on Wednesday 31 May at midnight. All entrants must reside in the UK and full terms and conditions apply.
Check out our competitions page for other giveaways.