Bookbug Book of the Month: All Kinds of Families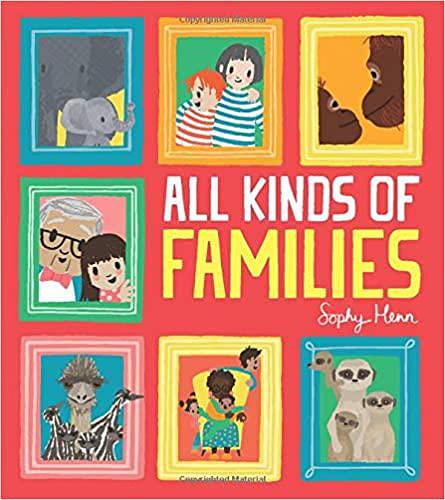 We have five copies of All Kinds of Families by Sophy Henn to give away. Just answer the question below for your chance to win. Entries close at midnight on Sunday 28 February 2021 and winners will be chosen at random.
'Sophy Henn's brilliant book celebrates the diversity of families throughout the animal kingdom, from emu daddies who raise their chicks, to female elephants who are head of the household. Little ones will love the vibrant artwork and easy to read facts, and this is a fantastic starting point to talk about inclusion and family life.'
- Emma Dunn (Early Years Operations Administrator)
For more beuatiful stories that explore families in all shapes and sizes, check out our list of picture books about LGBTQ+ families and lives(this will open in a new window).
By providing your email below, you are giving us permission to contact you to let you know the outcome of this competition. To receive regular updates about the Bookbug programme, please sign up to one of our exciting newsletters(this will open in a new window).
Only one entry per household. Full terms and conditions(this will open in a new window) apply.