Looking for more in Book Lists?
The Scottish novels we're looking forward to in 2021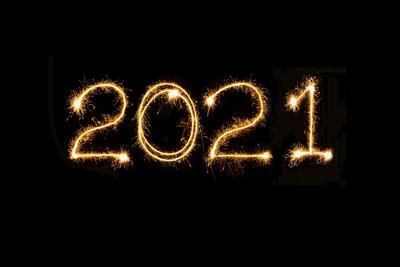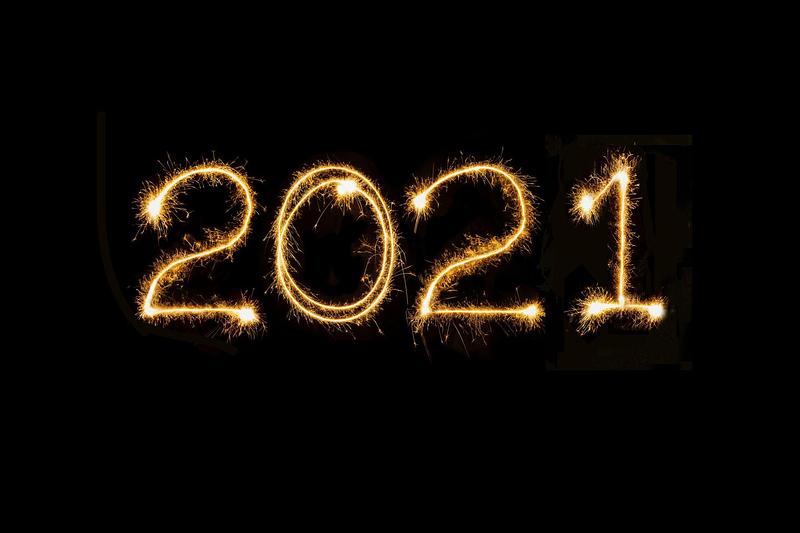 A new year means a whole new selection of incredible Scottish fiction heading our way. Here's our pick of the most exciting new releases coming in 2021.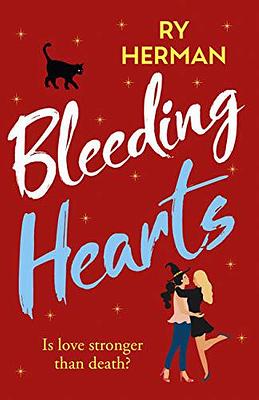 Ry Herman
Bleeding Hearts
It's hard to hold down a functioning relationship at the best of times - but it's harder still when one half of the couple is on the wrong side of dead, and the other's just discovered they possess powers that are definitely not of natural origin... To be together at all, Angela and Chloë have had to overcome almost impossible odds, but their final obstacle might be insurmountable. Out June 2021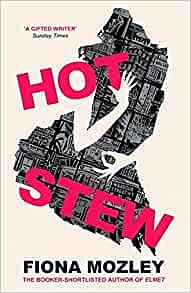 Fiona Mozley
Hot Stew
We can't wait for this second novel from Edinburgh-based Fiona Mozley. Set in pungent, steamy, insatiable Soho and full of tourists dawdling, chancers skulking, addicts shuffling, sex workers strutting, punters prowling, businessmen striding, the homeless and the lost. Coming March 2021.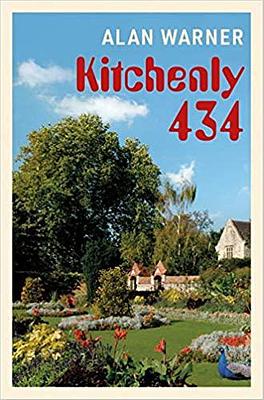 Alan Warner
Kitchenly 434
Marko Morrell, guitarist in Fear Taker, is one of the biggest rock stars in the world. His demanding lifestyle means he is frequently in absentia at Kitchenly, his idyllic country retreat. When, one day, two young girls arrive looking for Marko clutching their copies of Fear Taker LPs, Kitchenly butler Crofton finds himself on a romantic misadventure which leads to the tragi-comic unravelling of the fantasies he has been living. A novel about delusional male behaviour, opening and closing curtains, self-awareness, loneliness and 'getting it together in the country'. Out March 2021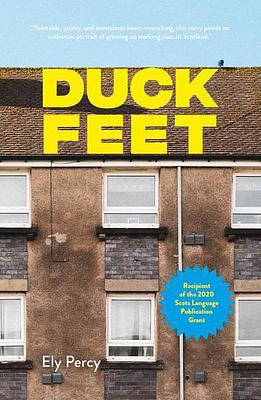 Ely Percy
Duck Feet
Duck Feet will be the first full-length fiction work published by Scottish press Monstrous Regiment. Written in a Renfrewshire dialect, this episodic novel follows the life of Kirsty Campbell and her friends through each year they attend Renfrew Grammar. Percy uses humour to deal with hard-hitting issues such as drugs and bullying, as well as first love, sexuality, and teenage pregnancy. Out February 2021.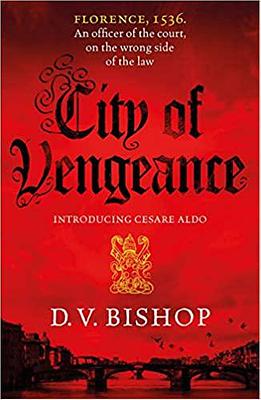 D V Bishop
City of Vengeance
Florence. Winter, 1536. A prominent Jewish moneylender is murdered in his home, a death with wide implications in a city powered by immense wealth. Cesare Aldo, a former soldier and now an officer of the Renaissance city's most feared criminal court, is given four days to solve the murder: catch the killer before the feast of Epiphany – or suffer the consequences. This historical crime novel is coming out in February 2021.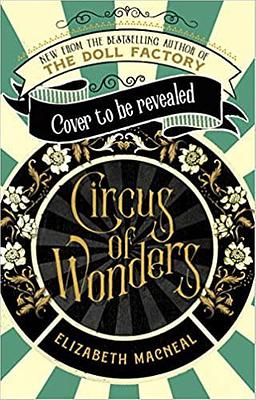 Elizabeth Macneal
Circus of Wonders
Moving from the pleasure gardens of Victorian London to the battle-scarred plains of the Crimea, Scotland-born Elizabeth Macneal's second novel is an astonishing story about power and ownership, fame and the threat of invisibility.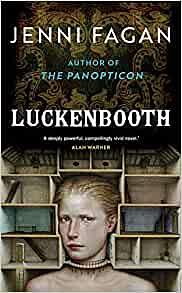 Jenni Fagan
Luckenbooth
The devil's daughter rows to the shores of Leith in a coffin. The year is 1910 and she has been sent to a tenement building in Edinburgh by her recently deceased father to bear a child for a wealthy man and his fiancée. The harrowing events that follow lead to a curse on the building and its residents - a curse that will last for the rest of the century. Published January 2021.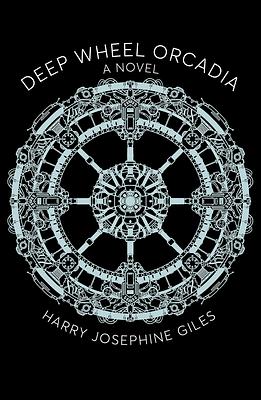 Harry Josephine Giles
Deep Wheel Orcadia
Deep Wheel Orcadia is the first full-length book in the Orkney language in over fifty years - although it comes with an English translation for those new to the language. This science-fiction verse novel is set on a space station that orbits around a distant gas giant - a place described by writer Harry Josephine Giles as "very like Orkney, and also very much not".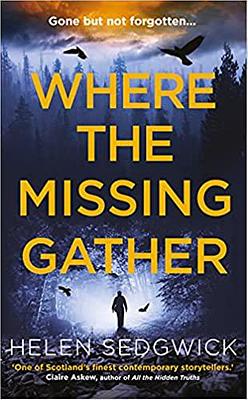 Helen Sedgwick
Where the Missing Gather
An old woman finally reports witnessing an unearthly murder, while an archaeological dig exposes the village's brutal past. Could the wickedness swirling in the harsh sea air be excised at last? But before DI Georgie Strachan can lift the veil of evil, a black horse is slaughtered on an altar in the woods and human remains begin to surface. We're excited for this latest work from former New Writer Awardee Helen Sedgwick.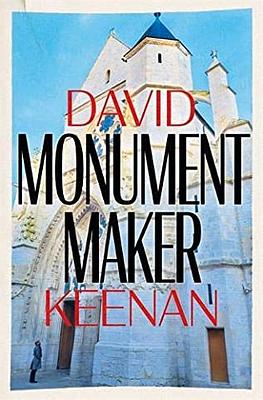 David Keenan
Monument Maker
Author David Keenan worked on Monument Maker during his time as a Robert Louis Stevenson Fellow, so we're excited to get our hands on Monument Maker in June 2021. A monumental modernist novel detailing a lost summer's romance, the book expands into a meditation on the history of religious art, and the power of love to redeem suffering.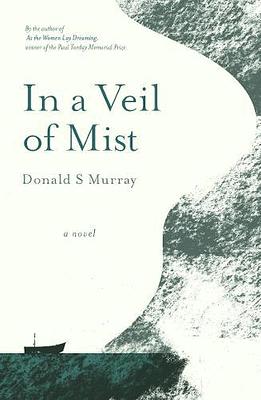 Donald S Murrary
In a Veil of Mist
Top-secret germ warfare experiments on monkeys and guinea pigs are taking place aboard a vessel moored off the Isle of Lewis. When a noxious cloud of plague bacteria is released into the path of a passing trawler, disaster threatens. Will a deadly pandemic be inevitable? A haunting exploration of the costs and fallout of warmongering, Donald S Murray follows his prize-winning first novel with an equally moving exploration of another little-known incident in the Outer Hebridean island where he grew up.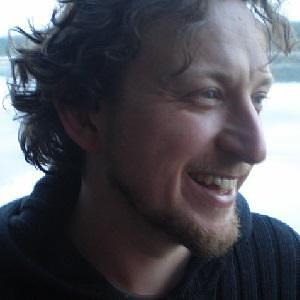 Ewan Morrison
How to Survive Everything
Described as "pandemic satire", Morrison's latest novel tells the story of a teenage girl and her brother, taken in secret by their father to a lockdown hideaway. Isolated, separated from her mother, friends and the outside world, Haley has to navigate the collapse of everything she knows. Publishing in June 2021, this couldn't be more timely.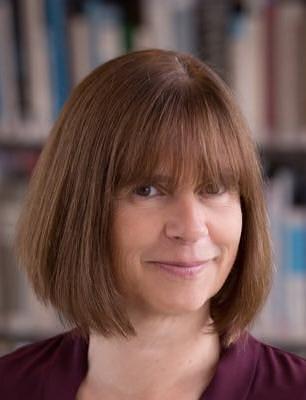 Fiona Erskine
Phosphate Rocks
During the demolition of a factory, a shocking discovery is made: a mummified corpse encased in a carapace of hardened dust – phosphate rock – surrounded by ten objects that provide tantalising clues as to its identity...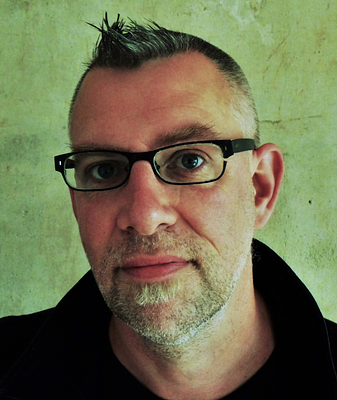 Graeme Macrae Burnet
Case Study
Case Study consists of a series of notebooks apparently sent to the author in 2020 to aid his research into the forgotten 1960s psychotherapist Arthur Collins Braithwaite. These notebooks reveal the story of a young woman convinced that Braithwaite is responsible for her sister's suicide. Determined to get to the bottom of the charismatic therapist's role in her sister's death, she assumes an alter ego and presents herself as a client to him. And so begins a game of cat-and-mouse between therapist and patient, between author and reader, in a novel seething with secrets and teasing questions about the nature of identity itself.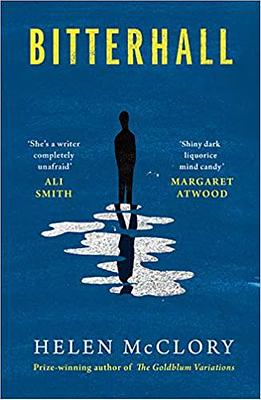 Helen McClory
Bitterhall
Bitterhall is a story of obsession told between three narrators, Daniel, Órla and Tom. A Hallowe'en party leads to a series of entanglements, including a longed-for sexual encounter clouded by madness, a betrayal, and a reality-destroying moment of possession. Coming April 2021.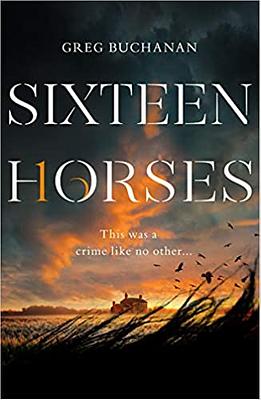 Greg Buchanan
Sixteen Horses
Near the dying English seaside town of Ilmarsh, local police detective Alec Nichols discovers sixteen horses' heads on a farm, each buried with a single eye facing the low winter sun. In the dark days that follow, the town slips into panic and paranoia. Everything is not as it seems. Anyone could be a suspect... Out in May, Sixteen Horses has been described as "the most original crime novel you'll read this year".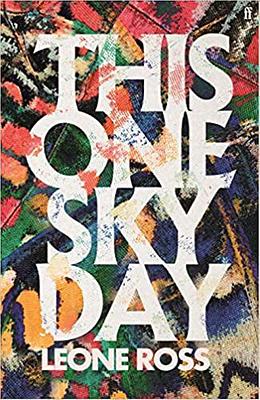 Leone Ross
This One Sky Day
Dawn breaks across the archipelago of Popisho. The world is stirring awake again, each resident with their own list of things to do; a wedding feast to conjure and cook; an infidelity to investigate; a lost soul to set free. As the sun rises two star-crossed lovers try to find their way back to one another across this single day. When night falls, all have been given a gift, and many are no longer the same. The sky is pink, and some wonder if it will ever be blue again... A lyrical feast from Leone Ross, coming April 2021.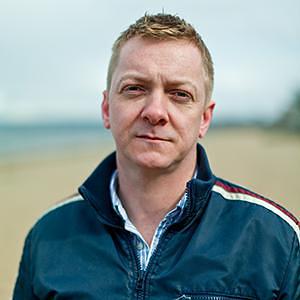 Doug Johnstone
The Great Silence
Prolific Edinburgh-based author Doug Johnstone is also the captain of the Scottish Writers football team and plays drums for The Fun Lovin' Crime Writers. In 2021 he will complete a hat-trick of his highly-acclaimed, McIlvanney-shortlisted Skelfs series. Following the travails of a family of women running a private investigators out of a funeral home, this delightfully dark series has been gaining many fans across the country. Released: August 2021.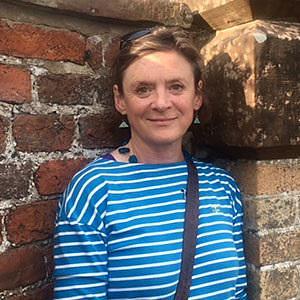 Linda Cracknell
The Other Side of Stone
Coming March 2021, The Other Side of Stone is a collection of linked stories reflecting the lives connected to a Perthshire woollen mill. Across 200 years, readers experience the mill through the eyes of such diverse characters as a 19th century stone mason, a modern-day architect and a rural suffragette.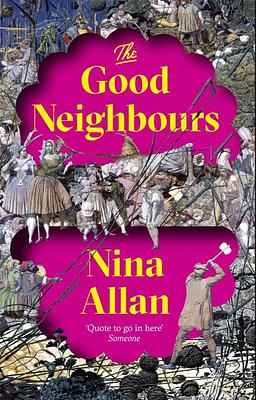 Nina Allen
The Good Neighbours
Cath returns to the island where she grew up for the first time since she left for Glasgow when she was just eighteen. The Isle of Bute is embedded in her identity, particularly the memory of her childhood friend Shirley Craigie and the devastating familicide of her family by the father, John Craigie. The Good Neighbours is a compelling enquiry into the unknowability of the past and the power of myths in shaping human narratives. Coming June 2021.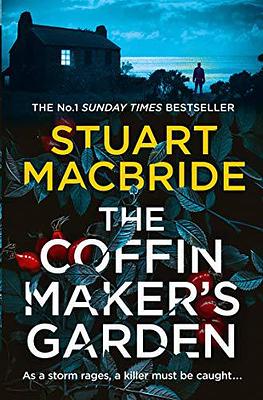 Stuart MacBride
The Coffin Makers Garden
As a massive storm batters the Scottish coast, Gordon Smith's home is falling into the North Sea. But the crumbling headland has revealed what he's got buried in his garden: human remains. With the storm still raging, it's too dangerous to retrieve the bodies and waves are devouring the evidence. Which means no one knows how many people Smith's already killed and how many more he'll kill if he can't be stopped... The latest thriller from Stuart MacBride is out now.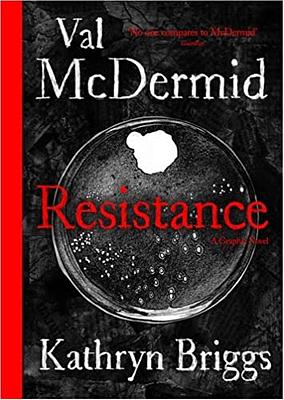 Kathryn Briggs
Val McDermid
Resistance
It's the summer solstice weekend, and 150,000 people descend on a farm in the northeast of England for an open-air music festival. At first, a spot of rain seems to be the only thing dampening the fun - until a mystery bug appears. The illness spreads at an electrifying speed and seems resistant to all antibiotics. Can journalist Zoe Meadows track the outbreak to its source, and will a cure be found before the disease becomes a pandemic? Number one bestseller and queen of crime Val McDermid has teamed up with illustrator Kathryn Briggs to create a graphic novel with a story that seems only too credible in the wake of COVID-19.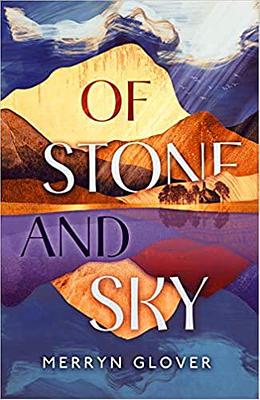 Merryn Glover
Of Stone and Sky
After Highland shepherd Colvin Munro disappears, a mysterious trail of his possessions is found in the Cairngorm mountains. Writing the eulogy for his memorial years later, his foundling-sister Mo seeks to discover why he vanished. Younger brother Sorley is also haunted by his absence and driven to reveal the forces that led to Colvin's disappearance. Is their brother alive or dead? Of Stone and Sky follows several generations of a shepherding family in a profound mystery shot through with wisdom and humour. Coming May 2021.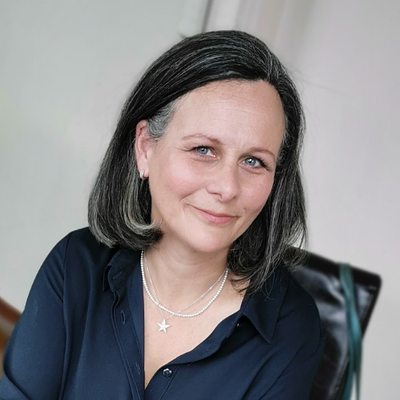 Sara Sheridan
The Fair Botanists
When newly widowed Elizabeth arrives in Edinburgh in 1822 , she's determined to put her unhappy past behind her. As she settles into her new home, she meets Belle Brodie, a vivacious young woman with a passion for botany and the lucrative, dark art of perfume creation. Belle is determined to keep both her real identity and the reason for her interest the newly-opened Edinburgh Botanic gardens a secret. But as Elizabeth and Belle are about to discover, secrets don't last long in this Enlightenment city.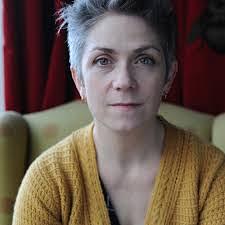 Denise Mina
Rizzio
From award-winning Denise Mina comes a radical new take on one of the darkest episodes in Scottish history. On the evening of March 9 1566, the private secretary of Mary Queen of Scots, was brutally murdered. Dragged from the bed chamber of the heavily pregnant Queen Mary, David Rizzio was stabbed 56 times by an 80-strong party of assassins. A tale of sex, seduction, secrets and lies that looks at history through a modern lens. Coming May 2021.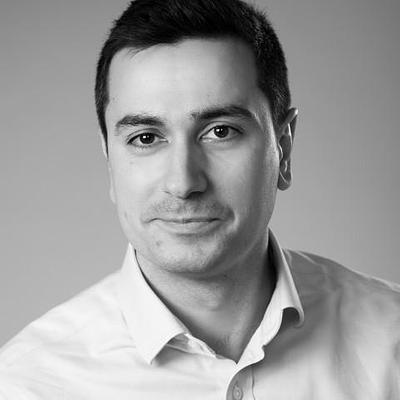 Tariq Ashkanani
Welcome to Cooper
Welcome to Cooper is a dark, twisty thriller set in the American midwest, which fans of Thomas Harris and True Detective will love. Tariq lives in Edinburgh and works on the hugely successful Page One podcast. Welcome to Cooper is coming out in October 2021.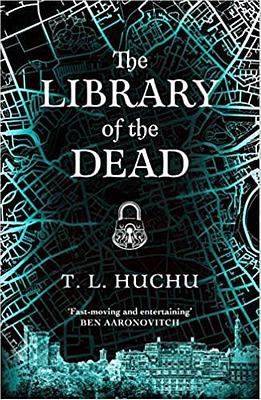 T L Huchu
The Library of the Dead
Ropa dropped out of school to become a ghostalker – and she now speaks to Edinburgh's dead, carrying messages to the living. All is well, until, that is, the dead whisper that someone's bewitching children – leaving them husks, empty of joy and life. It's on Ropa's patch, so she feels honour-bound to investigate. But what she learns will change her world... This is the first book in a series we are VERY excited about, coming February 2021.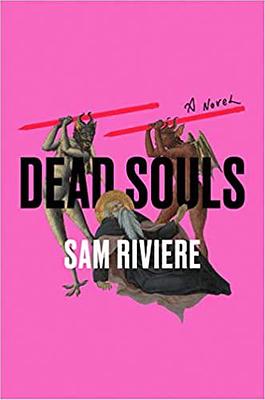 Sam Riviere
Dead Souls
Dead Souls follows the course of a single big night - most of which is spent in the bar at the Travelodge just off Waterloo Bridge. There the unnamed narrator meets Solomon Wiese, a poet who has been ostracised after failing to pass a technology-based authenticity test. Wiese's account of his rise and fall is a story that takes him the entire night and the remainder of the novel to tell... Coming May 2021.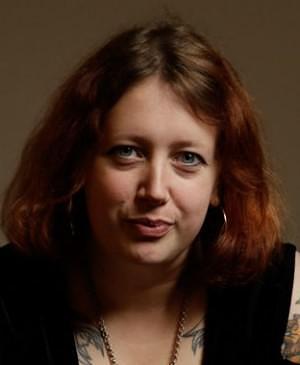 Claire Askew
A Matter of Time
At 8am the first shots are fired. At 1pm, the police establish the gunman has a hostage. By 5pm, a siege is underway. At 9pm, DI Helen Birch walks, alone and unarmed, into an abandoned Borders farmhouse to negotiate with the killer. One day. One woman. One chance to get everyone out alive. This latest instalment in Askew's DI Birch series is coming September 2021.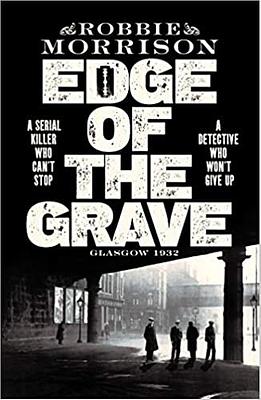 Robbie Morrison
Edge of the Grave
Glasgow, 1932. When Charles Geddes, son-in-law of one of the city's wealthiest shipbuilders, is found floating in the River Clyde with his throat cut, his beautiful widow Isla Lockhart asks for Inspector James Dreghorn to lead the murder case. The investigation takes Dreghorn from the flying fists of the Glasgow underworld to the backstabbing upper echelons of government and big business in order to find out who wanted Charles Geddes dead and why. As the case deepens, he will put his life on the line in the pursuit of a sadistic killer who is ready to strike again... This latest in the Dreghorn series is out in March.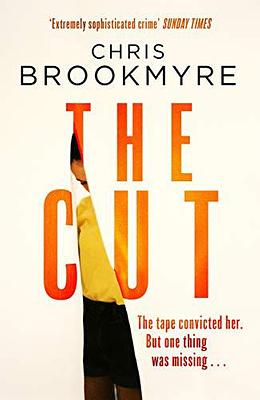 Christopher Brookmyre
The Cut
Millie Spark can kill anyone. A special effects make-up artist, her talent is to create realistic scenes of bloody violence. Then, one day, she wakes to find her lover dead in her bed. Twenty-five years later, her sentence for murder served, Millicent is ready to give up on her broken life - until she meets troubled film student and reluctant petty thief Jerry. Together, they begin to discover that all was not what it seemed on that fateful night... and someone doesn't want them to find out why. A masterpiece crime novel coming March 2021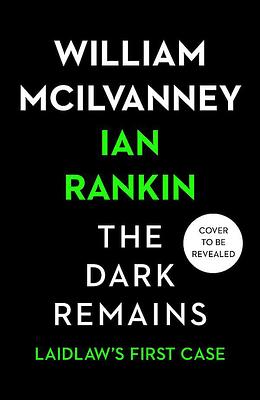 Ian Rankin
William McIlvanney
The Dark Remains
William McIlvanney changed the face of crime fiction when he created DI Laidlaw, the original brooding Glasgow cop. He wrote three Laidlaw books and left one handwritten manuscript tantalisingly unfinished when he passed away in December 2015. In the early 1980s one young fan, Ian Rankin, took Laidlaw as inspiration for his own detective, John Rebus. Now, Rankin is back to finish what McIlvanney started. The ultimate crime fiction collaboration is coming in September 2021.