Looking for more in Book Lists?
If 2020 were a book, which book would it be?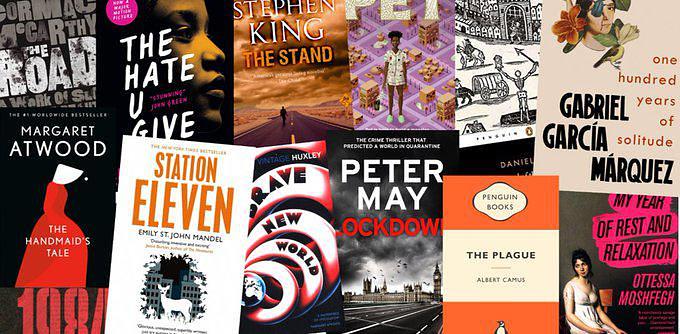 For Book Week Scotland 2020 we asked the question: if this year were a book, which book would it be?
We asked the public to nominate their favourite book that could sum up the unprecedented events we've lived through this year, such as the Coronavirus pandemic, political upheavals, climate change and civil rights movements.
We received many submissions including dystopian novels, literary fiction and young adult books. Scottish Book Trust and National Library of Scotland whittled down the suggestions into the following list that sums up the confusion and concerns of the year so far.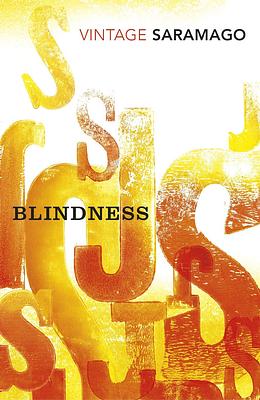 José Saramago
Blindness
A driver waiting at the traffic lights goes blind. An ophthalmologist tries to diagnose his distinctive white blindness, but is affected before he can read the textbooks. It becomes a contagion, spreading throughout the city. Trying to stem the epidemic, the authorities herd the afflicted into a mental asylum where the wards are terrorised by blind thugs. And when fire destroys the asylum, the inmates burst forth and the last links with a supposedly civilised society are snapped.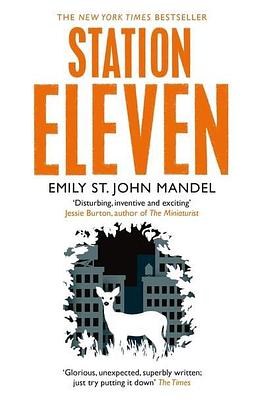 Emily St John Mandel
Station Eleven
One snowy night in Toronto famous actor Arthur Leander dies on stage whilst performing the role of a lifetime. That same evening a deadly virus touches down in North America. The world will never be the same again. Twenty years later Kirsten, an actress in the Travelling Symphony, performs Shakespeare in the settlements that have grown up since the collapse. But then her newly hopeful world is threatened. If civilization was lost, what would you preserve? And how far would you go to protect it?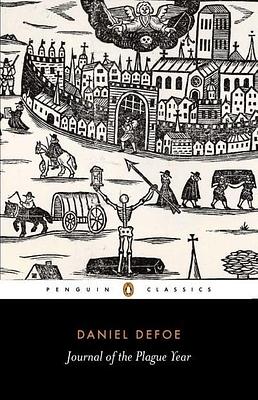 Daniel Defoe
Journal of the Plague Year
In 1665 the plague swept through London, claiming over 97,000 lives. Daniel Defoe was just five at the time of the plague, but he later called on his own memories, as well as his writing experience, to create this vivid chronicle of the epidemic and its victims. 'A Journal' (1722) follows Defoe's fictional narrator as he traces the devastating progress of the plague through the streets of London. Here we see a city transformed: some of its streets suspiciously empty, some - with crosses on their doors - overwhelmingly full of the sounds and smells of human suffering. And every living citizen he meets has a horrifying story that demands to be heard.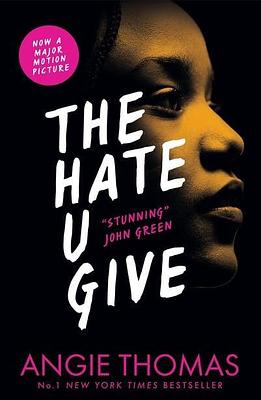 Angie Thomas
The Hate U Give
Sixteen-year-old Starr lives in two worlds: the poor neighbourhood where she was born and raised and her posh high school in the suburbs. The uneasy balance between them is shattered when Starr is the only witness to the fatal shooting of her unarmed best friend, Khalil, by a police officer. Now what Starr says could destroy her community. It could also get her killed. Inspired by the Black Lives Matter movement, this is a powerful and gripping YA novel about one girl's struggle for justice.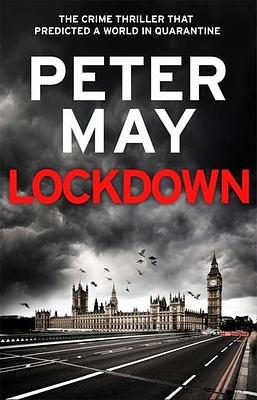 Peter May
Lockdown
London, the epicenter of a global pandemic, is a city in lockdown. Violence and civil disorder simmer. Martial law has been imposed. No-one is safe from the deadly virus that has already claimed thousands of victims. Health and emergency services are overwhelmed. At a building site for a temporary hospital, construction workers find a bag containing the rendered bones of a murdered child. A remorseless killer has been unleashed on the city; his mission is to take all measures necessary to prevent the bones from being identified.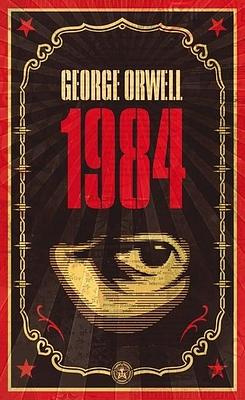 George Orwell
1984
Hidden away in the Record Department of the sprawling Ministry of Truth, Winston Smith skilfully rewrites the past to suit the needs of the Party. Yet he inwardly rebels against the totalitarian world he lives in, which demands absolute obedience and controls him through the all-seeing telescreens and the watchful eye of Big Brother, symbolic head of the Party. In his longing for truth and liberty, Smith begins a secret love affair with a fellow-worker Julia, but soon discovers the true price of freedom is betrayal.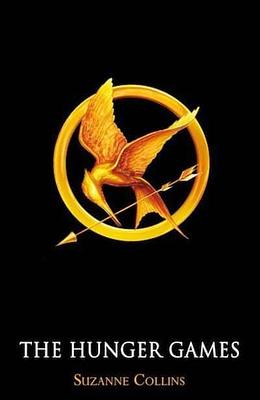 Suzanne Collins
The Hunger Games
Set in a dark vision of the near future, a terrifying reality TV show is taking place. Twelve boys and twelve girls are forced to appear in a live event called The Hunger Games. There is only one rule: kill or be killed. When sixteen-year-old Katniss Everdeen steps forward to take her younger sister's place in the games, she sees it as a death sentence. But Katniss has been close to death before. For her, survival is second nature.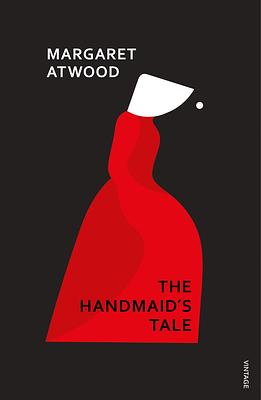 Margaret Atwood
The Handmaid's Tale
Offred is a Handmaid in The Republic of Gilead, a religious totalitarian state in what was formerly known as the United States. She is placed in the household of The Commander, Fred Waterford her assigned name, Offred, means of Fred . She has only one function: to breed. If Offred refuses to enter into sexual servitude to repopulate a devastated world, she will be hanged. Yet even a repressive state cannot eradicate hope and desire. As she recalls her pre-revolution life in flashbacks, Offred must navigate through the terrifying landscape of torture and persecution in the present day, and between two men upon which her future hangs.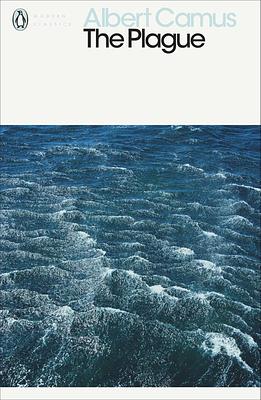 Albert Camus
The Plague
The townspeople of Oran are in the grip of a deadly plague, which condemns its victims to a swift and horrifying death. Fear, isolation and claustrophobia follow as they are forced into quarantine. Each person responds in their own way to the lethal disease: some resign themselves to fate, some seek blame, and a few, like Dr Rieux, resist the terror. An immediate triumph when it was published in 1947, The Plague is in part an allegory of France's suffering under the Nazi occupation, and a story of bravery and determination against the precariousness of human existence.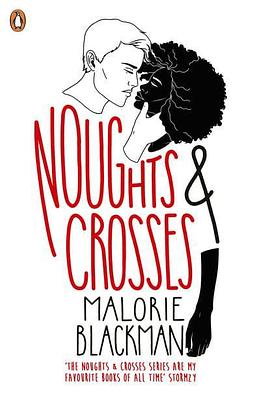 Malorie Blackman
Noughts & Crosses
Sephy is a Cross: she lives a life of privilege and power. But she's lonely, and burns with injustice at the world she sees around her. Callum is a nought: he's considered to be less than nothing - a blanker, there to serve Crosses - but he dreams of a better life. They've been friends since they were children, and they both know that's as far as it can ever go. Noughts and Crosses are fated to be bitter enemies - love is out of the question. Then - in spite of a world that is fiercely against them - these star-crossed lovers choose each other. But this is love story that will lead both of them into terrible danger . . . and which will have shocking repercussions for generations to come.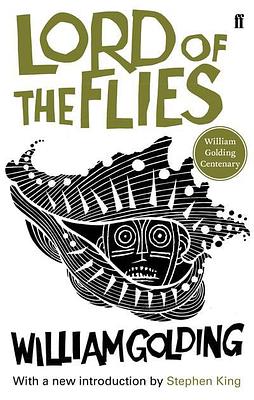 William Golding
Lord of the Flies
A plane crashes on a desert island. The only survivors are a group of schoolboys. By day, they discover fantastic wildlife and dazzling beaches, learning to survive; at night, they are haunted by nightmares of a primitive beast. Orphaned by society, it isn't long before their innocent childhood games devolve into a savage, murderous hunt ...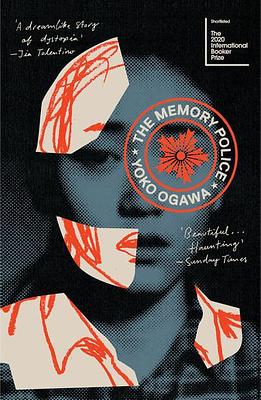 Yōko Ogawa
The Memory Police
Hat, ribbon, bird, rose. To the people on the island, a disappeared thing no longer has any meaning. It can be burned in the garden, thrown in the river or handed over to the Memory Police. Soon enough, the island forgets it ever existed. When a young novelist discovers that her editor is in danger of being taken away by the Memory Police, she desperately wants to save him. For some reason, he doesn't forget, and it's becoming increasingly difficult for him to hide his memories. Who knows what will vanish next?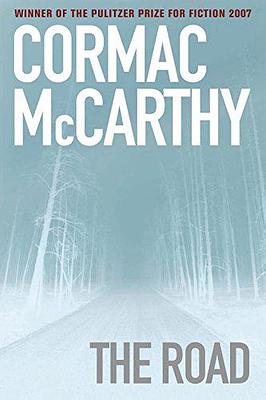 Cormac McCarthy
The Road
In a burned-out America, a father and his young son walk under a darkened sky, heading slowly for the coast. They have no idea what, if anything, awaits them there. The landscape is destroyed, nothing moves save the ash on the wind and cruel, lawless men stalk the roadside, lying in wait. Attempting to survive in this brave new world, the young boy and his protector have nothing but a pistol to defend themselves. They must keep walking.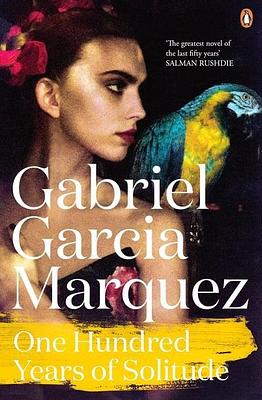 Gabriel García Márquez
One Hundred Years of Solitude
Gabriel García Márquez's great masterpiece is the story of seven generations of the Buendía family and of Macondo, the town they have built. Though little more than a settlement surrounded by mountains, Macondo has its wars and disasters, even its wonders and miracles. A microcosm of Columbian life, its secrets lie hidden, encoded in a book and only Aureliano Buendía can fathom its mysteries and reveal its shrouded destiny. Blending political reality with magic realism, fantasy with comic invention, One Hundred Years of Solitude is one of the most daringly original works of the twentieth century.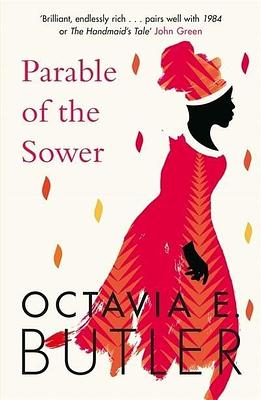 Octavia E Butler
Parable of the Sower
America is a place of chaos, where violence rules and only the rich and powerful are safe. Lauren Olamina, a young woman with the extraordinary power to feel the pain of others as her own, records everything she sees of this broken world in her journal. Then, one terrible night, everything alters beyond recognition, and Lauren must make her voice heard for the sake of those she loves. Soon, her vision becomes reality and her dreams of a better way to live gain the power to change humanity forever.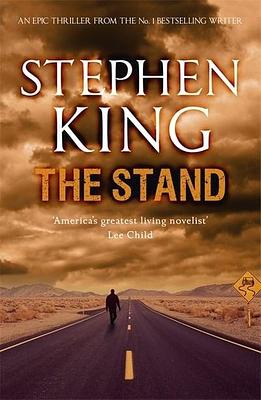 Stephen King
The Stand
First come the days of the virus. Then come the dreams. Dark dreams that warn of the coming of the dark man. The apostate of death, his worn-down boot heels tramping the night roads. The warlord of the charnel house and Prince of Evil. His time is at hand. His empire grows in the west and the Apocalypse looms. When a man crashes his car into a petrol station, he brings with him the foul corpses of his wife and daughter. He dies and it doesn't take long for the virus which killed him to spread across America and the world.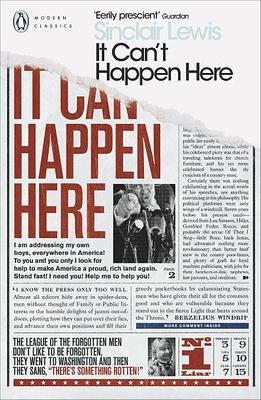 Sinclair Lewis
It Can't Happen Here
A vain, outlandish, anti-immigrant, fearmongering demagogue runs for President of the United States - and wins. Sinclair Lewis's chilling 1935 bestseller is the story of Buzz Windrip, 'Professional Common Man', who promises poor, angry voters that he will make America proud and prosperous once more, but takes the country down a far darker path. As the new regime slides into authoritarianism, newspaper editor Doremus Jessup can't believe it will last - but is he right? This cautionary tale of liberal complacency in the face of populist tyranny shows it really can happen here.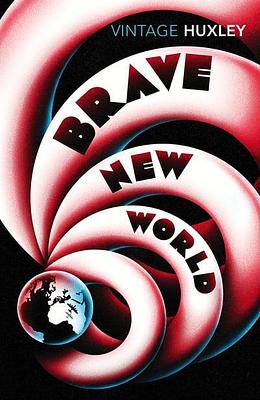 Aldous Huxley
Brave New World
Welcome to New London. Everybody is happy here. Our perfect society achieved peace and stability through the prohibition of monogamy, privacy, money, family and history itself. Now everyone belongs. You can be happy too. All you need to do is take your Soma pills. Discover the brave new world of Aldous Huxley's classic novel, written in 1932, which prophesied a society which expects maximum pleasure and accepts complete surveillance - no matter what the cost.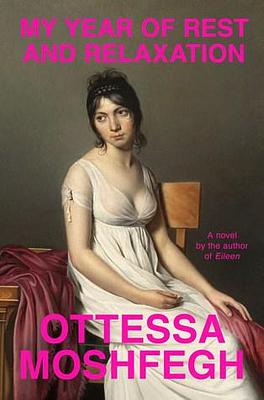 Ottessa Moshfegh
My Year of Rest and Relaxation
It's the year 2000 in a city aglitter with wealth and possibility; what could be so terribly wrong? Our narrator has many of the advantages of life: Young, thin, pretty, a recent Columbia graduate, she lives in an apartment on the Upper East Side of Manhattan paid for, like everything else, by her inheritance. But there is a vacuum at the heart of things, and it isn't just the loss of her parents in college, or the way her Wall Street boyfriend treats her, or her sadomasochistic relationship with her alleged best friend.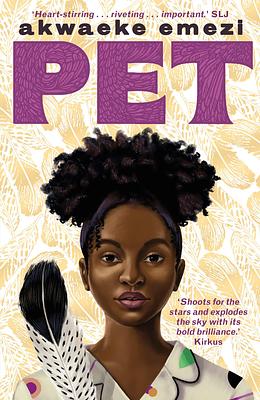 Akwaeke Emezi
Pet
There are no more monsters anymore, or so the children in the city of Lucille are taught. With doting parents and a best friend named Redemption, Jam has grown up with this lesson all her life. But when she meets Pet, a creature made of horns and colours and claws, who emerges from one of her mother's paintings and a drop of Jam's blood, she must reconsider what she's been told. Pet has come to hunt a monster, and the shadow of something grim lurks in Redemption's house. Jam must fight not only to protect her best friend, but also to uncover the truth.