Looking for more in Book Lists?
Four fantastic books for 9-12s
Scottish Book Trust's Sarah Mallon has some wonderful recommendations for you!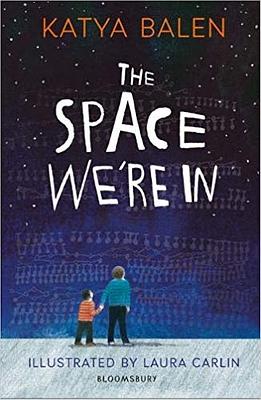 Katya Balen
Laura Carlin
The Space We're In
It's difficult to sum up Katya Balen's debut novel The Space We're In in a way that does it justice. At its heart, it is the story of two brothers: Max, who has autism, and Frank, who is the narrator. As the family prepares for Max to start school for the first time, it is clear the huge challenge that this change will bring, and other more difficult challenges are waiting in the wings. Children and adults alike will experience moments of heart-breaking sadness and grief, but also the purest hope and joy, within the pages, which are filled with Balen's honest storytelling and bold illustrations from Laura Carlin. This is a story that will stay with you.
Catherine O'Flynn
Lori and Max
Lori is an aspiring detective, but the closest she has come to a real case is tracking down her nan's missing glasses, until her best friend Max mysteriously disappears and her skills are put to the test. In her first book for children, author Catherine O'Flynn has smoothly combined camaraderie and classroom drama with real-life crime and challenging circumstances. Lori and Max is an absolute page-turner, and a joy to read.
Emily McGorman Bruce
Nigel Parkinson
Beano: How to Make a Comic
Keen readers of The Beano can learn a host of skills to help them create their very own edition thanks to Beano: How to Make a Comic. The team behind this activity book offer great step-by-step instructions on how to draw the famous characters, plan an exciting plot and create an eye-catching front cover, plus fun activities to help generate ideas. This is a highly recommended choice to help comic fans get creative!
Helen Peters
Anna at War
Helen Peters tells the moving story of a young girl who flees Germany alone during the Holocaust in Anna at War. Anna's sense of culture shock and the prejudice she faces in Britain are sensitively told, but they're not the whole story. As the danger of the war follows Anna to her new home and her courage is tested, Helen Peters balances adventure and intrigue with this emotional coming-of-age story.