Looking for more in Book Lists?
Football favourites for teens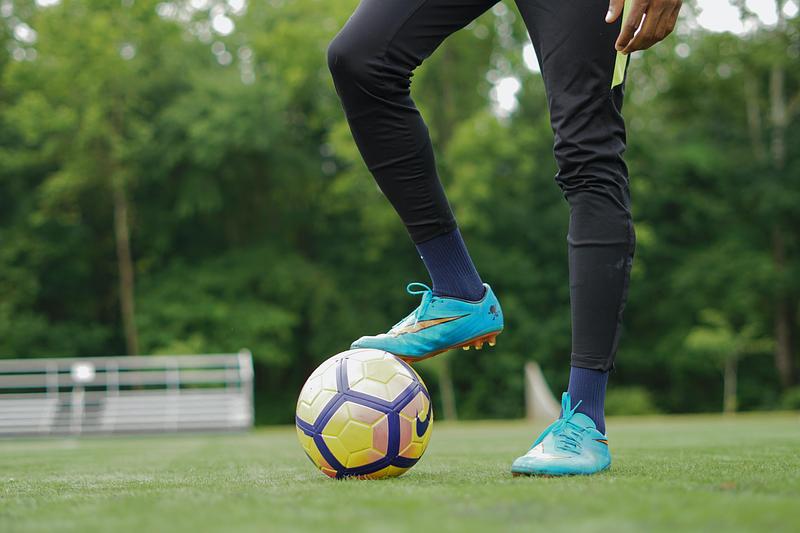 Fantastic books about football for teens
Take your game from pitch to page with these fantastic books about football for teenagers.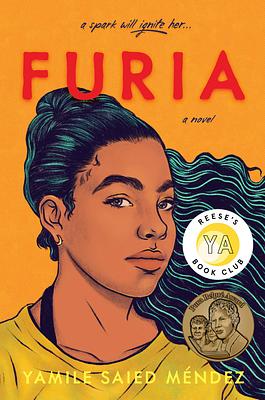 Yamile Saied Mendez
Furia
Set in Argentina, Furia is a powerful story of a rising football star who must put everything on the line to achieve her dreams. Camila lives a double life. At home, she is a dutiful daughter. But on the pitch, she is a La Furia, an unstoppable force. How long can these two worlds remain separate? This is the story of a girl creating her own path in the world.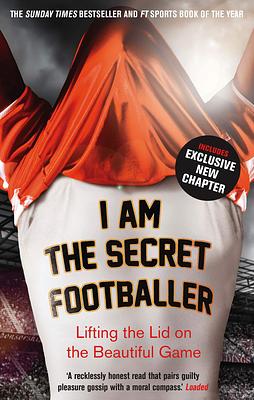 Anon
I Am The Secret Footballer: Lifting the Lid on the Beautiful Game
This is a fascinating non-fiction read, taking us behind closed doors and into the less glamorous inner-workings of a football club. With highs and lows, this book reveals what it really takes to "live-the-dream" and play professional football for the Premiere League. This book is perfect for those looking to find out what a career in top flight football really entails.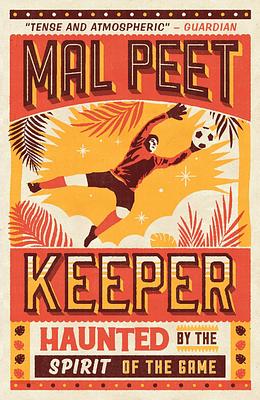 Mal Peet
Keeper
Meet legendary sports journalist Paul Faustino and the world's greatest goalkeeper El Gato, or "the Cat", in this haunting tale. Told through interviews between Paul and El Gato, this is a unique read unlike any other. Transporting you to the rainforests of South America, this book demonstrates how football can transcend borders.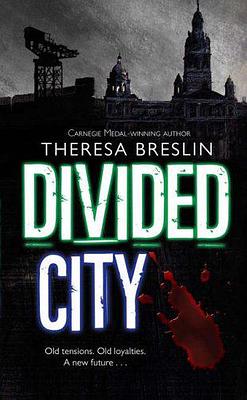 Theresa Breslin
Divided City
A gripping story set in Glasgow, following two young boys searching for answers in a city divided by sectarianism. Graham doesn't want to get involved, he just wants to play football. But after witnessing a shocking event, he finds himself dragged into events beyond his control. A story of friendship, compassion and understanding others, this is a book that will stay with you long after turning the final page.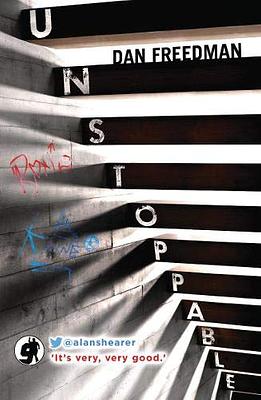 Dan Freedman
Unstoppable
Fourteen-year-old twins Kaine and Roxy don't get on. Kaine is loud and brilliant at football. Roxy is heading for tennis superstardom. But when tragedy strikes and their world falls apart, can they find a way to put aside their differences and unite? This book shines a light on the pressures put on young people to succeed. A poignant and thought-provoking read, you won't be able to put it down.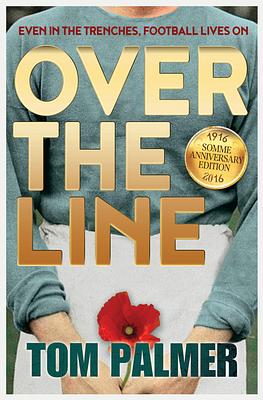 Tom Palmer
Over the Line
A gripping historical fiction from Tom Palmer. Written in accessible and dyslexia-friendly format, this is a fast-paced story that will delight any football fan. Telling the little known story of the Flanders Cup, Over the Line takes you deep into one young man's struggle to survive the war and fulfil his dream to play football professionally.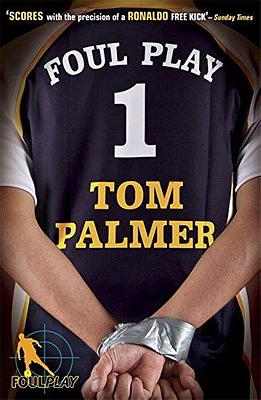 Tom Palmer
Foul Play
Football meets crime-thriller in this enthralling read. When a legendary footballer is kidnapped, Danny knows he must spring into action. And fast. Danny must find Sam Roberts quickly, but also begin to unravel the mystery of who would kidnap England's best striker and why? A thrilling read, this is perfect for fans of the Alex Rider series.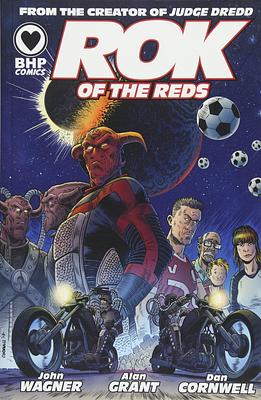 Alan Grant
Dan Cornwell
John Wagner
Rok of the Reds
In Rok of the Reds, football meets science-fiction in this glorious graphic novel. Football bad boy Dixon Kyle stumbles into the woods one night, and comes across something he really shouldn't have seen. For Rok of Arkadi, this human offers the perfect disguise to hide from his pursuers. This is a black comedy about revenge, redemption and what it means to be human.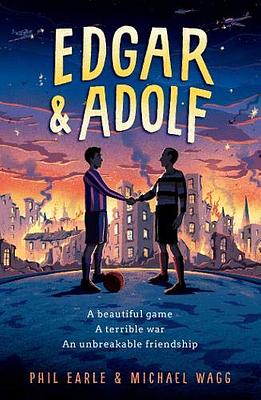 Michael Wagg
Phil Earle
Edgar & Adolf (Super-readable Rollercoasters)
This is Phil Earle and Michael Wagg working together at their best. A story of how the beautiful game can unite people across countries, wars and history. Adi has inherited an important piece of football memorabilia he must return to its owner. When he first meets former England footballer Edgar Kail, he's a little disappointed. But as they talk, Adi and Edgar realise there is more that unites than divides them. A super-readable title with dyslexia-friendly font, this gripping tale is perfect for less confident readers.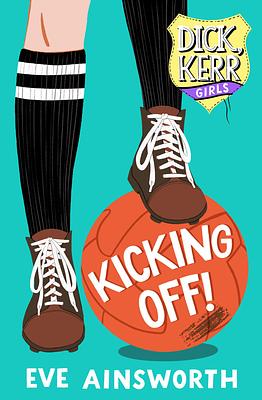 Eve Ainsworth
Kicking Off: Dick, Kerr Girls
A readable and engrossing historical fiction, Kicking Off brings the lives and stories of the Dick, Kerr Ladies to a new generation. It's 1917, and Hettie has just started at the Dick, Kerr & Co. munitions factory. She is nervous but has no idea that her life is about to change forever. Perfect for readers who are keen to immersive themselves in the history of women's football.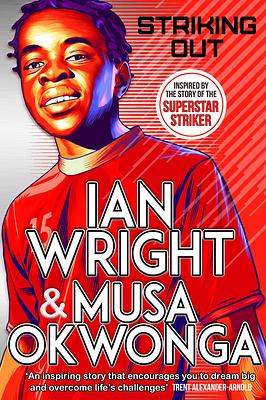 Benjamin Wachenje
Ian Wright
Musa Okwonga
Striking Out
Inspired by the life of superstar striker turned Match of the Day pundit, Ian Wright, this book tells the tale of thirteen-year-old Jerome Jackson. Jerome dreams of playing football for a living but with a difficult home life, many hurdles stand in his way.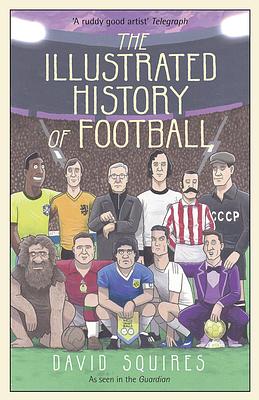 David Squires
The Illustrated History of Football
A wonderful, tongue-in-cheek and informative history of football. Squires includes some of football's greatest figures and best loved moments. But he also casts a critical eye over the sport, considering the backroom workers often overlooked and the corruption prevalent in the game. For anyone wanting to learn more about the inner workings of football, this is a must read.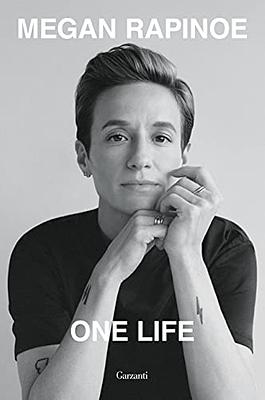 Megan Rapinoe
One Life
Through her stance on social justice issues, US Women's Team star Megan Rapinoe has transcended the football field to become an icon for many, especially in LGBTQ+ rights and equal pay. In One Life she unapologetically expands on her political and social justice views through the prism of her anecdotes from a life spent with a ball at her feet.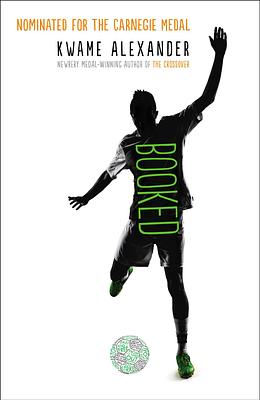 Kwame Alexander
Booked
Told in narrative verse, this is a thrilling read. Football-mad Nick finds himself trying to navigate his parent's divorce, stand up to bullies and impress the girl of his dreams. A story of friendship, family and love, this is a book that revels in the strength of young people and the beautiful game.