Looking for more in Book Lists?
Exciting new Scottish books for kids and teens coming out in 2020
Genre:
Fantasy, Fiction, Science Fiction
We can't wait to read these books for children and young people in 2020! All of these books are either written by Scottish-resident authors or published in Scotland.
Image by Engin Akyurt(this will open in a new window) from Pixabay(this will open in a new window)
Metaphrog
Bluebeard
Award-winning duo, Metaphrog, transform the classic folktale into a feminist fairy tale, about the blossoming of a young child to womanhood striving for independence. Eve spends an idyllic childhood of long summer days with her sweetheart Tom, and together they dream of exploring the world. But that dream is soon shattered as she comes of age. The mysterious Bluebeard is looking for a new bride and has his sights set on Eve, and rumor has it that his former wives have all disappeared. What will Eve find in the castle beyond the enchanted forest? A forbidden chamber, a golden key and the most terrifying secret, take on a new life in this gothic graphic novel.
David MacPhail
Thorfinn the Nicest Viking and the Putrid Potion
When Chief Harald is poisoned by a putrid sleeping potion, Thorfinn suspects visiting soothsayer Ragwich. Banished for offending the power-hungry wise man, Thorfinn and his friends set sail to find the world's best potion maker to brew a cure. Unfortunately, the antidote requires a very rare ingredient. Can Thorfinn find the cure and wake Harald before Ragwich takes control of the village? Perfect for fans of Horrid Henry and Diary of a Wimpy Kid.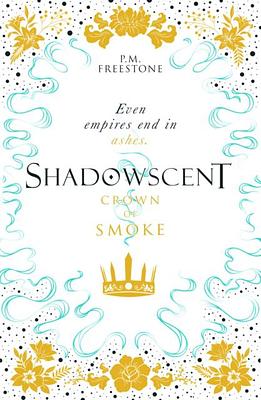 P.M. Freestone
Shadowscent: Crown of Smoke
The exciting conclusion to the Shadowscent duology! Rakel travels outside the borders of the empire, seeking answers to new questions about the past. Meanwhile, Ash must find a way to warn the others of dangers to come. All this as the empire itself hurtles towards a civil war that's been brewing since the gods last walked the land. Prince or servant, everyone must take a stand.
Tanya Landman
Jane Eyre
Powerfully retold in this stunning new edition, Jane Eyre is the timeless story of an iconic heroine's search for love, freedom and belonging. After a miserable childhood, the offer of a job at Thornfield Hall seems to promise Jane Eyre a brighter future. But joyless laughter echoes along its corridors. Strange things happen in the dead of night. Secrets lurk in the attic. When Jane meets the owner of Thornfield Hall – the enigmatic, brooding Mr Rochester – her life is changed forever. For better? Or for worse?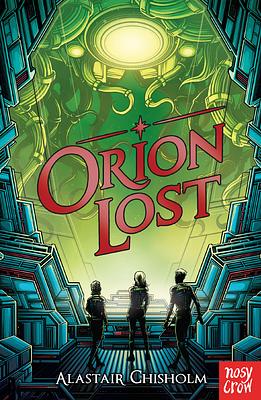 Alastair Chisholm
Orion Lost
Hugely gripping, with incredible twists and a fast-paced, action-packed story, this is an unputdownable science fiction adventure – perfect for fans of Star Wars. The transport ship Orion is four months out of Earth when catastrophe strikes – leaving the ship and everyone on board stranded in deep space. Suddenly it's up to thirteen-year-old Beth and her friends to navigate through treacherous and uncharted territory to reach safety. But a heavily-damaged ship, space pirates, a mysterious alien species, and an artificial intelligence that Beth doesn't know if she can trust means that getting home has never been so difficult.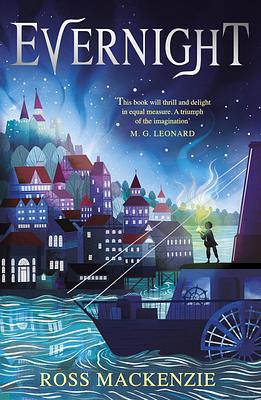 Ross MacKenzie
Evernight
Thousands of years ago, the Evernight came to the Silver Kingdom and turned everything to darkness and chaos. It was only defeated thanks to the skill and bravery of the Witches. But now the Evernight is about to return, released by the evil Mrs Hester, and the only spell that might stop it is lost, deep below the great city of King's Haven. Then orphan Larabelle Fox stumbles across a mysterious wooden box while treasure-hunting in the city's sewers. Little does she realise she is about to be catapulted into an adventure, facing wild magic and mortal danger - and a man who casts no shadow.
Joan Haig
Tiger Skin Rug
Lal and his brother Dilip miss home. They don't like drizzle, midges, or the tiger skin rug in their creepy new house. All they want is to leave Scotland and go back to India. But that's before they make friends with Jenny, and before the tiger comes back to life. The tiger tells them it will take them home in return for their help: it cannot rest until it fulfils an old promise. Can Lal, Dilip and Jenny help it on its quest? Who is trying to stop them? And will they get back home?
Matt Haig
Evie and the Animals
Eleven-year-old Evie has a talent. A talent that can let her hear the thoughts of an elephant, and make friends with a dog and a sparrow. The only problem is, this talent is dangerous. That's what her dad says. So when she frees the school rabbit from its tiny hutch, she vows to keep her talent a secret. But after a face-to-face encounter with a lion, her dad – and every animal in town – is now in danger. Evie is determined to save them. To do that she must battle a mysterious man with a talent more powerful than any other. As time runs out, she must seek help from the animals, and finally dare to be herself?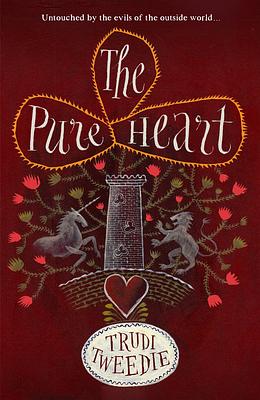 Trudi Tweedie
The Pure Heart
Jane Eyre meets Susan Hill with a YA twist in this Times/Chicken House Fiction Competition winner. When Iseabail is employed by a wealthy merchant to be his daughter's companion, her life changes forever. Transported from her remote island home to the Scottish borderlands, Iseabail is unnerved both by her precocious young charge and the house's secrets: a hidden chapel, servants who speak in a foreign tongue, a mute stableboy. And then the merchant returns with a mysterious cargo. Why has Iseabail really been summoned here? And will she ever make it back home?
Lari Don
Fierce, Fearless and Free: Girls in Myths and Legends from Around the World
A brilliant, inclusive collection of traditional tales from around the world featuring amazing women and girls. Once upon a time, there was a handsome prince who – no, that's not right! Once upon a time, there were strong, fierce women who plotted, schemed, took action, showed kindness, used magic and trickery, and made their own destiny. From the long-haired Petrosinella who escaped the tower and broke the spell that the ogress had cast over her and Nana Miriam who beat a hippo using politeness and magic, to Kate Crackernuts who tried to save her stepsister from her mother's curse, these are stories of girls doing it for themselves!
Damien Love
Monstrous Devices
When twelve-year-old Alex receives an old tin robot in the post, the note from his grandfather simply reads: 'This one is special'. But as strange events start occurring around him, it doesn't take Alex long to suspect that the small toy is more than special; it might also be deadly. Just as things are getting out of hand, Alex's grandfather arrives, whisking him away from his otherwise humdrum life and into a world of strange, macabre magic. From Paris to Prague, they flee across snowy Europe in a quest to unravel the riddle of the little robot, and outwit relentless assassins of the human and mechanical kind. Can Alex safely harness the robot's power, or will it fall into the wrong, wicked hands?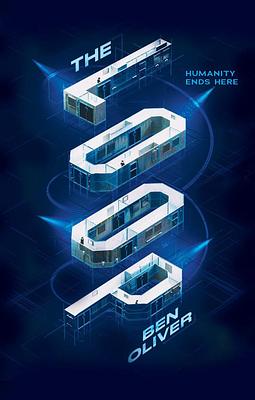 Ben Oliver
The Loop
A thrilling YA debut from a stunning new talent: dark, original, twisty and totally unputdownable, this is a futuristic Prison Break with shades of 1984. Luka Kane has been inside hi-tech prison the Loop for over two years. A death sentence is hanging over his head but his day-to-day routine is mind-numbingly repetitive, broken only by the books brought to him by the sympathetic warden, Wren. Then everything starts to change: rumours of war are whispered in the courtyard and the government-issued rain stops falling. On Luka's last day, Wren issues him a terrifying warning: breaking out of the Loop might be Luka's only chance to save himself – and the world.
Eve Ainsworth
Just Another Little Lie
Violet's mum hasn't been herself for a while. A few too many glasses of wine in the evening. Mornings when she can't get out of bed. Now Violet's the one looking after her little brother and looking out for empty bottles in Mum's bag. But it's just another little blip. Mum will be fine again soon. She has to be... How long do blips last for? Bestselling author Eve Ainsworth tackles the difficult subject of alcohol addiction in this stark, honest and deeply moving novella.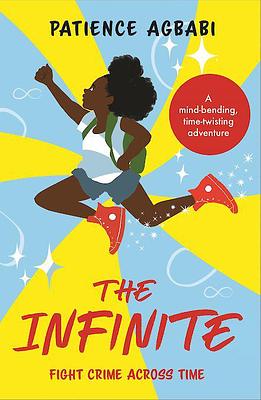 Patience Agbabi
The Infinite
Leaplings, children born on the 29th of February, are very rare. Rarer still are Leaplings with The Gift – the ability to leap through time. Elle Bíbi-Imbelé Ifíè has The Gift, but she's never used it. On her twelfth birthday, Elle and her best friend Big Ben travel to the Time Squad Centre in 2048. Elle has received a mysterious warning from the future. Other Leaplings are disappearing in time – and not everyone at the centre can be trusted. Soon Elle's adventure becomes a race against time. She must fight to save the world as she knows it – before it ceases to exist …
Tom Palmer
Violet Tobacco
After the War: From Auschwitz to Ambleside
Inspired by the true stories of the Windermere Children this is an incredibly moving story of friendship, hope and belonging. The Second World War is finally over and Yossi, Leo and Mordecai are among three hundred children who arrive in the English Lake District. Having survived the horrors of the Nazi concentration camps, they've finally reached a place of safety and peace. Will life by the beautiful shores of Lake Windermere be enough to bring hope back into all their lives?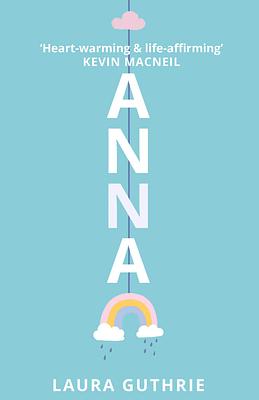 Laura Guthrie
Anna
Every cloud has a silver lining. Doesn't it? Anna is thirteen years old, lives in London with her father, and has Asperger's syndrome. When her father dies she travels up to the Scottish Central Belt to live with her estranged, reclusive mother. With little support to help her fit in, she must use everything her father taught her – especially her 'Happy Game' – to integrate into her new community, connect with her mother, discover her past, and cope with the challenges along the way.
Alice McKinley
Lisa Thompson
The House of Clouds
A poignant and uplifting story of family, connection and imagination, from the Blue Peter Book Award shortlisted author of Owen and the Soldier. Tabby's fed up. Fed up with losing her best friend and fed up that Grandad has come to stay. Grandad's always telling the same old silly, made-up stories and now Tabby has to walk his smelly dog Buster every day after school. When one of Tabby's walks takes her to a lonely hilltop house she spots something strange going on. So strange she can't help but mention it to Grandad who of course turns it all into another fantasy. But when tragedy strikes, Tabby's left wondering if Grandad's impossible story could be true?
Jess Kidd
Everyday Magic
Jess Kidd's first children's book Everyday Magic: The Adventures of Alfie Blackstack will appeal to middle graders who enjoy being immersed in a world of magic. Alfie Blackstack, an orphan looked after by his odd aunts, embarks on an adventure with Calypso Fagan, his new friend from the circus. Drawing inspiration from a number of well-loved children's fiction, this book with take you on an imaginative journey with plenty of laughs along the way.
Akemi Dawn Bowman
Harley in the Sky
We loved Akemi Dawn Bowman's debut STARFISH which has been shortlisted for the Scottish Teenage Book Prize 2020, and can't wait to read her newest YA novel. HARLEY IN THE SKY follows Harley Milano, an aspiring trapeze artist who joins traveling circus Maison du Mystère after a fight with her parents.