Looking for more in Book Lists?
Great Scottish novels from 2020
This was the year a new decade of Scottish fiction launched with a mouthwatering array of new novels - and didn't we just need them! Here are the stories that carried us through the unprecedented events of 2020, winning hearts and minds along the way.
Maggie O'Farrell
Hamnet
On a summer's day in 1596, a young girl in Stratford-upon-Avon takes to her bed with a fever. Her twin brother, Hamnet Shakespeare, searches everywhere for help. Why is nobody at home? In what is being described as a "stunning new departure for Maggie O'Farrell's fiction", one of the country's finest novelists explores grief, family, loss and the tragic inspiration behind one of the world's greatest ever plays.
Martin MacInnes
Gathering Evidence
Former New Writers Awardee Martin MacInnes's debut Infinite Ground challenged and delighted readers alike, scooping a Somerset Maugham Award in the process. Atlantic Books were quick to pre-empt Fife-based MacInnes's second novel, a story centred around a software developer recovering from head trauma while his partner investigates the mysterious and violent deaths in one of the last remaining troops of wild bonobos. They describe it - tantalisingly - as "a stunning literary investigation of a young family, the collapse of the natural world, and the boom of digital data collection."
Helen Sedgwick
When the Dead Come Calling
Following on from her success with The Comet Seekers and The Growing Season, former New Writers Awardee Helen Sedgwick turns her hand to the crime genre with the launch of the Burrowhead Mysteries. In this atmospheric slice of small town noir, psychotherapist Alexis Cosse is found murdered in a village playground. In their bid to solve the case, DI Strachan and her team expose a thinly veiled maelstrom of racism, misogyny and homophobia bubbling just beneath Burrowhead's sleepy surface.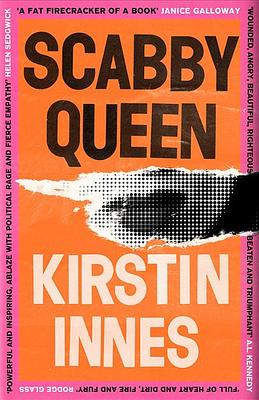 Kirstin Innes
Scabby Queen
Former New Writers Awardee, and winner of the Not the Booker Prize, Kirstin Innes (Fishnet), released her highly anticipated second novel Scabby Queen this April. Drawing early praise from A. L. Kennedy and Janice Galloway, this state-of-the-nation novel uses the suicide of one-time pop starlet Clio Campbell to explore themes such as the silencing of women and the celebrity machine.
Ali Smith
Summer
Inverness-born Ali Smith brought her Man Booker-shortlisted 'Seasonal' cycle to a conclusion this June. We'll leave it to the New York Times to get you excited about this book: "These novels, in straddling immediacy and permanence, the personal as well as the scope of a world tilting toward disaster, are the ones we might well be looking back on years from now as the defining literature of an indefinable era. And the shape the telling takes is, if not salvation, brilliance itself."
A. L. Kennedy
We Are Attempting to Survive Our Time
In her first short story collection since 2016's All the Rage, one of Scotland's foremost writers promises to deliver many memorable tales this April, full of stories exploring the lives of men and women dealing with the cards life has dealt them as the world spins out of control.
Sara Sheridan
Highland Fling
The setting is 1958 in the Scottish Highlands. On a relaxing break, Mirabelle Bevan is enjoying herself more than she thought she would when the body of an American fashion buyer turns up, brutally murdered. She can't help but investigate, as her holiday becomes more fraught with danger than she could have predicted.
Denise Mina
The Less Dead
Following the success of her last book, Conviction, Denise Mina now counts Hollywood A-lister Reese Witherspoon amongst her many fans. The Less Dead takes its inspiration from real murder cases from '80s Glasgow. When Margot goes in search of her birth mother she finds aunt Nikki instead, and discovers that her mother Susan was a sex worker who was murdered soon after Margot was adopted. The killer was never found, but Margot and Nikki might just do something about that.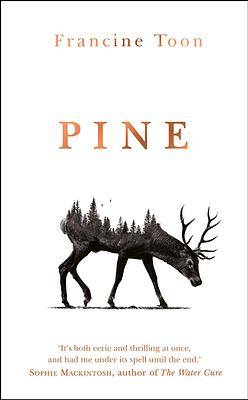 Francine Toon
Pine
Dark secrets lie in the shadow of a pine forest in Francine Toon's debut. Lauren and her father Niall live alone in a small Scottish Highlands community. When a woman stumbles out of the forest and in front of their truck, they pick her up but in the morning she's gone, and no-one knows why - or admits to it, anyway. Toon draws on her Sutherland childhood in this tense, claustrophobic and haunting modern gothic thriller.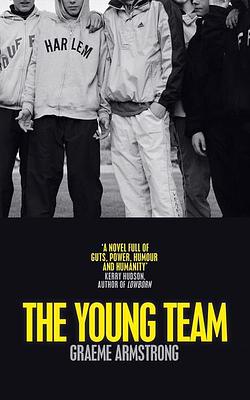 Graeme Armstrong
The Young Team
Picador snapped up debut novelist Graeme Armstrong's "blistering" debut novel about youth culture, violence and gang life set in the schemes of Scotland's forgotten industrial heartland. On how the story was inspired by his own life, Armstrong said, ""I started writing The Young Team in my first weeks free from drugs in 2013, in an attempt to make sense of my past and answer profound questions about my future." Early fans include Lowborn author Kerry Hudson who said, "this is a community not often seen in literature, depicted by a talented writer who intimately knows that world and the truth of this is seared in every sentence."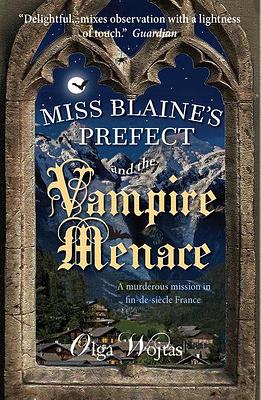 Olga Wojtas
Miss Blaine's Prefect and the Vampire Menace
Former New Writers Awardee Olga Wojtas returned with the second book in her already acclaimed Miss Blaine's Prefect series. The intrepid librarian, accomplished linguist and martial artist Shona McGonagle finds herself in an isolated and sun-less French mountain village, reeling from a spate of unexplained deaths. Can Shona solve the case, avoid death herself, and return to her Morningside Library time portal in one piece?
Janice Hadlow
The Other Bennet Sister
Edinburgh-based author Janice Hadlow offered up a treat for fans of Jane Austen's Pride and Prejudice this year. With her second novel, Hadlow seeks to tell the story of the rather forgotten Mary, the middle and plainest of the five Bennet sisters. In this uplifting homage to Jane Austen, readers can explore the life of an introvert amongst extroverts as she slowly realises her sense of self and gains self-assurance.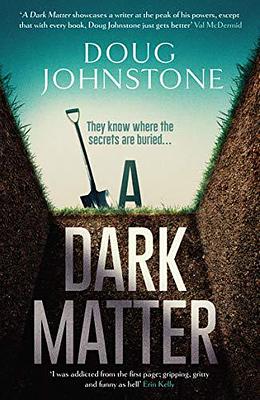 Doug Johnstone
A Dark Matter
When the patriarch of an established funeral-home-cum-private-investigators dies, three generations of women must take over the business and deal with a storm of secrets, betrayals and intriguing new cases. A star pick in Times Crime Club, A Dark Matter is a compelling, shocking thriller and a darkly funny portrayal of a family in turmoil. It also marks the start of a new series from McIlvanney Prize-shortlisted crime author Doug Johnstone.
Sally Magnusson
The Ninth Child
Author, broadcaster and journalist Sally Magnusson explores the storytelling tradition of her Scottish and Icelandic forebears in her latest novel. It's 1856 and a Highland wilderness echoes with gunpowder blasts as hundreds of navvies create a waterworks designed to bring clean water to diseased Glasgow. They dig so deep that locals worry they are disturbing the land of faery itself, in a setting where the membrane between the ancient and modern is very thin. As new life grows within Isabel Aird, the site doctor's wife, a darker presence emerges from the gunpowder smoke.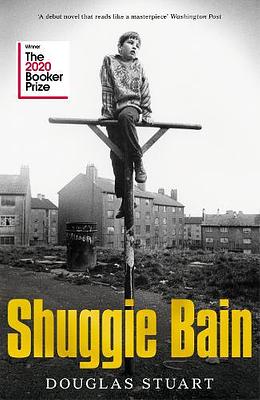 Douglas Stuart
Shuggie Bain
It is 1981. Glasgow is dying and good families must grift to survive. Agnes Bain has always expected more from life. She dreams of greater things: a house with its own front door and a life bought and paid for outright (like her perfect, but false, teeth). But Agnes is abandoned by her philandering husband, and soon she and her three children find themselves trapped in a decimated mining town. As she descends deeper into drink, the children try their best to save her, yet one by one they must abandon her to save themselves. It is her son Shuggie who holds out hope the longest. Douglas Stuart's Shuggie Bain lays bare the ruthlessness of poverty, the limits of love, and the hollowness of pride. A blistering debut by a brilliant writer with a powerful and important story to tell.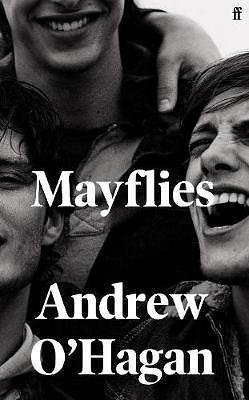 Andrew O'Hagan
Mayflies
Everyone has a Tully Dawson: the friend who defines your life. In the summer of 1986, in a small Scottish town, James and Tully ignite a brilliant friendship based on music, films and the rebel spirit. Thirty years on, half a life away, the phone rings. Tully has news. Mayflies is a memorial to youth's euphorias and to everyday tragedy. A tender goodbye to an old union, it discovers the joy and the costs of love.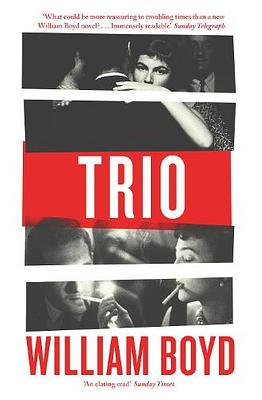 William Boyd
Trio
Peeling back the layers of idealism and hubris of the Swinging Sixties, Boyd's humane, tender-hearted novel charts the emotional entanglements of the titular threesome, during the shooting of a Brighton-set movie. From one of Britain's best loved writers comes an exhilarating, tender novel that asks the vital questions: what makes life worth living? And what do you do if you find it isn't?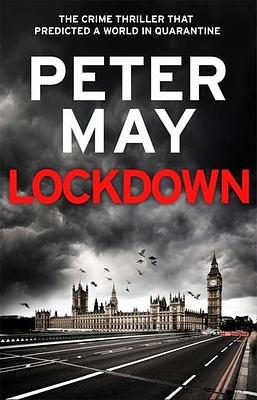 Peter May
Lockdown
Combining a devastating pandemic with a gripping murder mystery plot, Peter May's high octane thriller was initially rejected for by publishers for being unrealistic. It turned out to be a chillingly prescient page-turner. Deploying all the clockwork pacing and knife-edge twists that we have come to expect from such an accomplished writer, Lockdown is a breathtakingly exciting slice of crime fiction.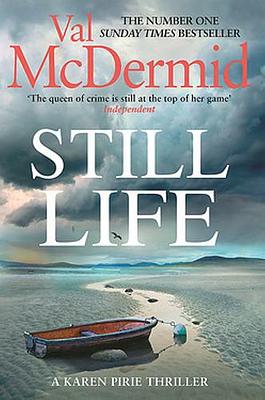 Val McDermid
Still Life
On a freezing winter morning, fishermen pull a body from the sea. It is quickly discovered that the dead man was the prime suspect in a decade-old investigation, when a prominent civil servant disappeared without trace. DCI Karen Pirie was the last detective to review the file and is drawn into a sinister world of betrayal and dark secrets. But Karen is already grappling with another case, one with even more questions and fewer answers. A skeleton has been discovered in an abandoned campervan and all clues point to a killer who never faced justice - a killer who is still out there. In her search for the truth, Karen uncovers a network of lies that has gone unchallenged for years. But lies and secrets can turn deadly when someone is determined to keep them hidden for good...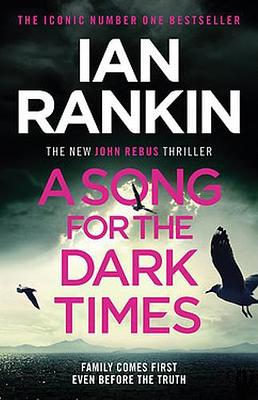 Ian Rankin
A Song for the Dark Times
When his daughter Samantha calls in the dead of night, John Rebus knows it's not good news. Her husband has been missing for two days. Rebus fears the worst - and knows from his lifetime in the police that his daughter will be the prime suspect. He wasn't the best father - the job always came first - but now his daughter needs him more than ever. But is he going as a father or a detective? As he leaves at dawn to drive to the windswept coast - and a small town with big secrets - he wonders whether this might be the first time in his life where the truth is the one thing he doesn't want to find...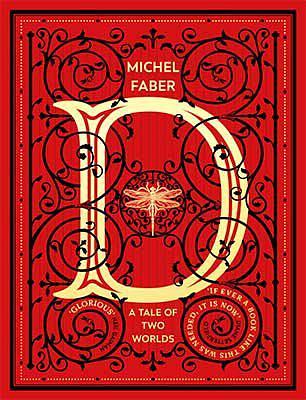 Michel Faber
D (A Tale of Two Worlds)
It all starts on the morning the letter D disappears from the language. First, it vanishes from her parents' conversation at breakfast, then from the road signs outside, and from her school dinners. Soon the local dentist and the neighbour's Dalmatian are missing, and even the Donkey Derby has been called off. Though she doesn't know why, Dhikilo is summoned to the home of her old history teacher Professor Dodderfield and his faithful Labrador, Nelly Robinson. And this is where our story begins. Set between England and the wintry land of Liminus, a world enslaved by the monstrous Gamp and populated by fearsome, enchanting creatures, D (Tale of Two Worlds) is a mesmerising tale of friendship and bravery in an uncertain world. Told with simple beauty and warmth, its celebration of moral courage and freethinking is a powerful reminder of our human capacity for strength, hope and justice.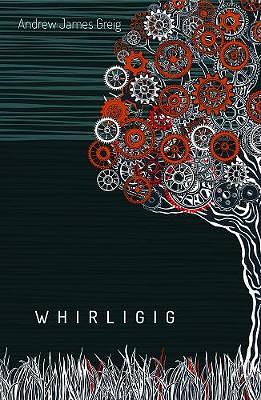 Andrew James Greig
Whirligig
Just outside a sleepy Highland town, a gamekeeper is found hanging lifeless from a tree. The local police investigate an apparent suicide, only to find he's been snared as efficiently as the rabbit suspended beside him. As the body count rises, the desperate hunt is on to find the murderer before any more people die. But the town doesn't give up its secrets easily, and who makes the intricate clockwork mechanisms carved from bone and wood found at each crime?