Looking for more in Book Lists?
30 Scottish novels to look out for in 2020
A new decade of Scottish fiction gets underway with a mouthwatering array of new novels to bookmark in the months ahead. Journey through our annual preview and start setting reminders in your reading diary.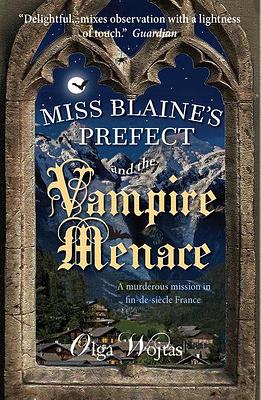 Olga Wojtas
Miss Blaine's Prefect and the Vampire Menace
Former New Writers Awardee Olga Wojtas returns with the second book in her already acclaimed Miss Blaine's Prefect series. The intrepid librarian, accomplished linguist and martial artist Shona McGonagle finds herself in an isolated and sun-less French mountain village, reeling from a spate of unexplained deaths. Can Shona solve the case, avoid death herself, and return to her Morningside Library time portal in one piece? Released: February 2020, Saraband.
Janice Hadlow
The Other Bennet Sister
Edinburgh-based author Janice Hadlow has a treat in store for fans of Jane Austen's PRIDE AND PREJUDICE this year. With her second novel, Hadlow seeks to tell the story of the rather forgotten Mary, the middle and plainest of the five Bennet sisters. In this uplifting homage to Jane Austen, readers can explore the life of an introvert amongst extroverts as she slowly realises her sense of self and gains self-assurance. Released: January 2020, Mantle.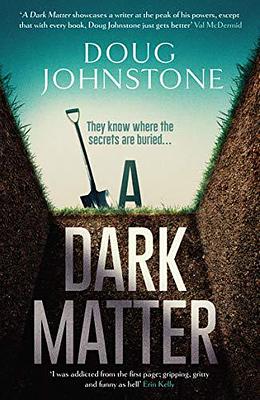 Doug Johnstone
A Dark Matter
When the patriarch of an established funeral-home-cum-private-investigators dies, three generations of women must take over the business and deal with a storm of secrets, betrayals and intriguing new cases. A star pick in Times Crime Club, A DARK MATTER is a compelling, shocking thriller and a darkly funny portrayal of a family in turmoil. It also marks the start of a new series from McIlvanney Prize-shortlisted crime author Doug Johnstone. Released: January 2020, Orenda.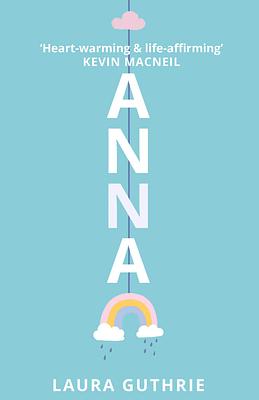 Laura Guthrie
Anna
With a PhD in Creative Writing already under her belt, Guthrie launches her debut book with Cranachan Publishing in June 2020. A modern retelling of Eleanor H. Porter's POLLYANNA, Anna is thirteen, lives with her father in London, and has Asperger's syndrome. When he passes away she must move to Scotland to live with her reclusive and estranged mother, forcing her to use all the coping strategies her dear dad taught her. Released: June 2020, Cranachan Publishing.
Sally Magnusson
The Ninth Child
Author, broadcaster and journalist Sally Magnusson explores the storytelling tradition of her Scottish and Icelandic forebears in her latest novel. It's 1856 and a Highland wilderness echoes with gunpowder blasts as hundreds of navvies create a waterworks designed to bring clean water to diseased Glasgow. They dig so deep that locals worry they are disturbing the land of faery itself, in a setting where the membrane between the ancient and modern is very thin. As new life grows within Isabel Aird, the site doctor's wife, a darker presence emerges from the gunpowder smoke. Released: March 2020, Two Roads.
Molly Aitken
The Island Child
Molly Aitken was born in Scotland but brought up in Ireland and it is Irish folklore which permeates and inspires her debut novel, published by Canongate. Oona first left the fishing boats, turf fires and sharp winds of the island of Inis 20 years ago. She was still a child but promised never to return to the island where girls were expected to stay home until they became mothers themselves. Aitken tells the tale of Oona's childhood and her unravelling present lift as they merge in blood, marriage and motherhood. Released: January 2020, Canongate.
Helen Fitzgerald
Ash Mountain
Following the success of THE CRY - the TV adaptation of Helen Fitzgerald's 2013 novel - interest in the Australian-born author's new novel is bound to be high; doubly so given the subject matter. Fran thought she had escaped her Australian home town of Ash Mountain. When she returns to look after her ailing father, with a teenage daughter in tow, old crimes, new loves and a raging bushfire threaten Fran's fragile existence in this powerful blend of domestic noir and disaster thriller. Released: April 2020, Orenda.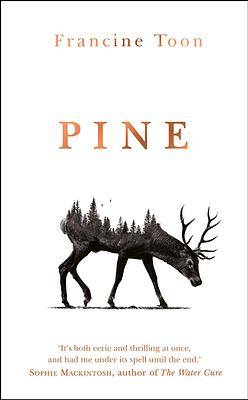 Francine Toon
Pine
Dark secrets lie in the shadow of a pine forest in Francine Toon's debut. Lauren and her father Niall live alone in a small Scottish Highlands community. When a woman stumbles out of the forest and in front of their truck, they pick her up but in the morning she's gone, and no-one knows why - or admits to it, anyway. Toon draws on her Sutherland childhood in this tense, claustrophobic and haunting modern gothic thriller. Released: January 2020, Transworld.
Nicola White
A Famished Heart
Former New Writers Awardee Nicola White won the erstwhile Dundee International Book Prize with THE ROSARY GARDEN in 2012. In her second standalone thriller, the Macnamara sisters are found dead, surrounded by religious tracts, their faces frozen in terror. Francesca Macnamara returns to Dublin after decades in the US to find her family in ruins and two detectives with more than a suspicion that her sisters' deaths weren't suicide. Denise Mina is an early fan describing A FAMISHED HEART as, ". . . a gorgeously poetic deep-dive into the pieties and myth-making of Dublin in the early eighties." Released: February 2020, Viper (Serpent's Tail).
Ajay Close
What We Did In The Dark
Marking the 100th anniversary of the publication of Catherine Carswell's debut novel OPEN THE DOOR, Ajay Close has written a fictionalised account of the author's marriage to soldier and artist Herbert Jackson. Jackson suffered from paranoid delusions which left Catherine fighting for her freedom, and her life. Released: February 2020, Sandstone Press.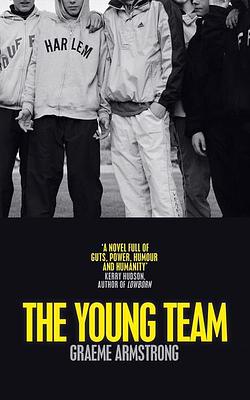 Graeme Armstrong
The Young Team
Picador snapped up debut novelist Graeme Armstrong's "blistering" debut novel about youth culture, violence and gang life set in the schemes of Scotland's forgotten industrial heartland. On how the story was inspired by his own life, Armstrong said, ""I started writing THE YOUNG TEAM in my first weeks free from drugs in 2013, in an attempt to make sense of my past and answer profound questions about my future." Early fans include LOWBORN author Kerry Hudson who said, "This is a community not often seen in literature, depicted by a talented writer who intimately knows that world and the truth of this is seared in every sentence." Released: March 2020, Picador.
Denise Mina
The Less Dead
Following the success of her last book, CONVICTION, Denise Mina now counts Hollywood A-lister Reese Witherspoon amongst her many fans. Her new novel, THE LESS DEAD, takes its inspiration from real murder cases from '80s Glasgow. When Margot goes in search of her birth mother she finds aunt Nikki instead, and discovers that her mother Susan was a sex worker who was murdered soon after Margot was adopted. The killer was never found, but Margot and Nikki might just do something about that. Released: May 2020, Harvill Secker.
Alexander Starritt
We Germans
Author Alexander Starritt was born half-Scots, half-German and grew up in Scotland's north east. His grandfather fought for Germany in the Second World War, and he uses this as inspiration for his second novel. Through the medium of a letter written by the narrator's Opa, Starritt deftly explores the moral maze of being a young German soldier during that war, and a grown man after it. Released: May 2020, John Murray.
Jenni Fagan
Luckenbooth
In Jenni Fagain's hotly anticipated third novel, the devil's daughter rows to Edinburgh in a coffin to work as a maid for the Minister of Culture. The position is merely a façade, however. Her real reason for being there is to bear him and his wife a child. The consequences of this act curse all nine floors of the couple's tenement building for eight decades to come, and its residents' very different lives begin to intertwine in tragic, comedic and unpredictable ways. Unmissable. Released: June 2020, William Heinemann.
Sara Sheridan
Highland Fling
After a year spent researching the sidelined and ignored women of Scotland for her non-fiction book WHERE ARE THE WOMEN? Sara Sheridan returns to her popular Mirabelle Bevan series. The setting is 1958 in the Scottish Highlands. On a relaxing break, Mirabelle Bevan is enjoying herself more than she thought she would when the body of an American fashion buyer turns up, brutally murdered. She can't help but investigate, as her holiday becomes more fraught with danger than she could have predicted. Released: June 2020, Constable.
Sylvia Hehir
Deleted
This is former New Writers Awardee Sylvia Hehir's second YA novel and her first with Garmoran Publishing. DELETED was the winner of the T. C. Ferries Trophy and tells the story of Dee, a teenager in the Scottish Highlands. After a traumatic break up, Dee is left wondering how much worse her life can get. A handsome new boy in town offers some hope but her friends are wary. And life would be a whole lot easier if her phone would stop playing up. . . Released: May 2020, Garmoran Publishing.
Douglas Watt
A Killing in Van Diemen's Land
Fans of Outlander may be drawn into historian, poet and Pathhead-resident Douglas Watt's John Mackenzie series. Already in his fifth outing, Mackenzie must investigate the death of a wealthy merchant in Edinburgh, 1690. Was his killing part of a robbery gone wrong? Or, with political and religious tensions at boiling point, could there be a mystery concealed behind the walls of Van Diemen's Land? Released: May 2020, Luath Press.
Mark Douglas-Home
The Driftwood Girls
Mark Douglas-Home's personal story is almost as fascinating as his atmospheric 'Sea Detective' series. The former Herald and Sunday Times Scotland editor's career began as a student in South Africa, where he worked on his university newspaper. After the apartheid government banned some editions of the paper, he was deported. Now based in Edinburgh, Douglas-Home's latest novel provides a new case for Cal McGill, who has built a reputation as a sea detective. McGill is an expert on winds, tides and finding lost things - and lost people. Released: January 2020, Penguin.
Sue Lawrence
The Unreliable Death of Lady Grange
Former Masterchef winner Sue Lawrence's fourth novel promises to transport readers to 18th century Scotland, specifically Edinburgh, January 1732. Things haven't been right in the Grange marriage for 25 years. When Lady Grange discovers evidence of her husband's treasonable plotting against the Hanoverian government, he arranges for her removal to St. Kilda and fakes her death to hide his political leanings. Released: March 2020, Saraband.
Alan Parks
Bobby March Will Live Forever
Alan Parks draws on his 20 years of music industry experience in his third Harry McCoy novel. It's August 1973: Glasgow's drug trade is booming and the city's own rock star hero, Bobby March, has just been found dead from an overdose in a city centre hotel. The papers want blood. The police force want answers. And the law must be served, whatever the cost. Released: January 2020, Canongate.
Helen Sedgwick
When the Dead Come Calling
Following on from her success with THE COMET SEEKERS and THE GROWING SEASON, former New Writers Awardee Helen Sedgwick turns her hand to the crime genre with the launch of the Burrowhead Mysteries. In this atmospheric slice of small town noir, psychotherapist Alexis Cosse is found murdered in a village playground. In their bid to solve the case, DI Strachan and her team expose a thinly veiled maelstrom of racism, misogyny and homophobia bubbling just beneath Burrowhead's sleepy surface. Released: January 2020, Point Blank.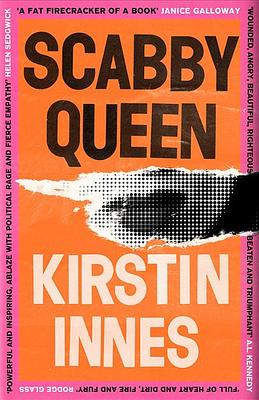 Kirstin Innes
Scabby Queen
Former New Writers Awardee, and winner of the Not the Booker Prize, Kirstin Innes (FISHNET), releases her highly anticipated second novel SCABBY QUEEN, this April. Drawing early praise from A. L. Kennedy and Janice Galloway, this state-of-the-nation novel uses the suicide of one-time pop starlet Clio Campbell to explore themes such as the silencing of women and the celebrity machine. Who was Clio Campbell? Find out this spring. Released: April 2020, 4th Estate.
Sandra Ireland
Sight Unseen
Sarah Sutherland is a divorced 40-something, caring for her father, and leading witchery tours of her home town. Her evenings are spent exploring the Kilgour Witch, who lived in Sarah's cottage way back in 1648 until her execution. Retreating to a world of sorcery, spells and religious fanaticism, Sarah begins to see new aspects in the tale of the Kilgour Witch. Can she right a centuries-old wrong? And what else is her home town hiding, just below the surface? Released: July 2020, Polygon.
Ali Smith
Summer
Inverness-born Ali Smith brings her Man Booker-shortlisted 'Seasonal' cycle to a conclusion this June. We'll leave it to the New York Times to get you excited about this book: "These novels, in straddling immediacy and permanence, the personal as well as the scope of a world tilting toward disaster, are the ones we might well be looking back on years from now as the defining literature of an indefinable era. And the shape the telling takes is, if not salvation, brilliance itself." Released: June 2020, Penguin.
A. L. Kennedy
We Are Attempting to Survive Our Time
In her first short story collection since 2016's ALL THE RAGE, one of Scotland's foremost writers promises to deliver many memorable tales this April, full of stories exploring the lives of men and women dealing with the cards life has dealt them as the world spins out of control. Released: April 2020, Jonathan Cape.
Lesley Glaister
Blasted Things
Fans of historical fiction will already be eyeing up Lesley Glaister's tale of tortuous love set just after the end of the First World War. Having served as a nurse on the front, Clementine has settled for the comfort of middle-class marriage. Vincent had half of his face blown off in the conflict and wants more than his life offers now. Drawn together by shared experience, the two enter a compulsive relationship with a inevitably doomed outcome. Released: March 2020, Sandstone Press.
Jane Healey
The Animals at Lockwood Manor
It's August 1939 and Hetty Cartwright has been tasked with evacuating the Natural History Museum's collection of mammals to the eerie Lockwood Manor. As the animals begin to disappear, Hetty starts to suspect someone - or something - is stalking her through the corridors of the house. Edinburgh-based Jane Healey's debut has already been described as gripping and atmospheric book group gold. Released: March 2020, Mantle.
Charles Stross
Invisible Sun
Charles Stross will bring his thrilling Empire Games trilogy to a conclusion this spring. Across two alternative timelines, America and the United States are caught in a dangerous arms race that may just self-combust at any time. However, both sides face a bigger catastrophe; one they could only imagine. In their power hungry drive to explore other timelines, the technologically advanced USA has awakened an alien threat that endangers both worlds. Released: March 2020, Tor.
Maggie O'Farrell
Hamnet
On a summer's day in 1596, a young girl in Stratford-upon-Avon takes to her bed with a fever. Her twin brother, Hamnet Shakespeare, searches everywhere for help. Why is nobody at home? In what is being described as a "stunning new departure for Maggie O'Farrell's fiction", one of the country's finest novelists explores grief, family, loss and the tragic inspiration behind one of the world's greatest ever plays. Released: March 2020, Tinder Press.
Martin MacInnes
Gathering Evidence
Former New Writers Awardee Martin MacInnes's debut INFINITE GROUND challenged and delighted readers alike, scooping a Somerset Maugham Award in the process. Atlantic Books were quick to pre-empt Fife-based MacInnes's second novel, a story centred around a software developer recovering from head trauma while his partner investigates the mysterious and violent deaths in one of the last remaining troops of wild bonobos. They describe it - tantalisingly - as "a stunning literary investigation of a young family, the collapse of the natural world, and the boom of digital data collection." Released: February 2020, Atlantic Books.