Looking for more in Book Lists?
21 exciting Scottish children's and YA books coming in 2021
Age group:
9-11, 12-14, 15-18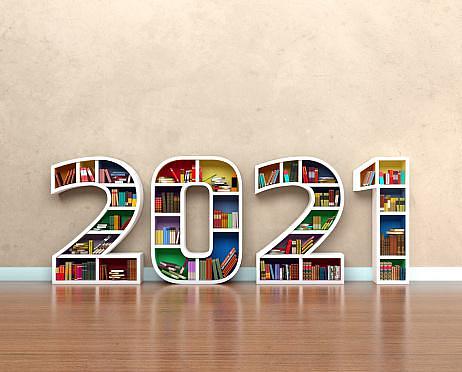 We're so excited to read these new books in 2021, from an amazing collection of Scottish authors, illustrators and publishers. Add them to your to-read list now, and make a note of those publication dates!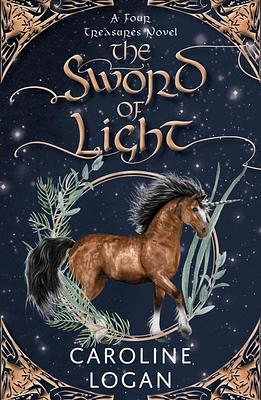 Caroline Logan
The Sword of Light
We can't wait to read the next instalment of Caroline Logan's Four Treasures YA series​. This magical fantasy world is inspired by Scottish folklore and features selkies, kelpies and faeries - not to mention a brilliant cast of lovable characters. Look out for The Sword of Light​, the third book in the series, to see where the journey takes Ailsa and her friends next! Publication date: October 2021, Cranachan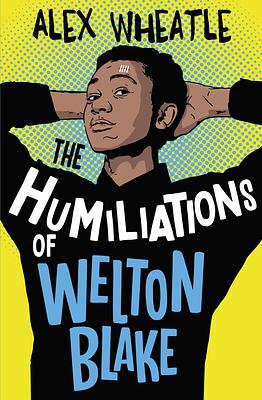 Alex Wheatle
The Humiliations of Welton Blake
Welton Blake has done it! He's asked out Carmella McKenzie, the best-looking girl in school, and she's only gone and said yes! But just as he thinks his luck is starting to change, Welton's phone breaks, kick-starting a series of unfortunate and humiliating events. With bullies to avoid, girls ready to knock him out and all the drama with his mum and dad, life for Welton is about to go very, very wrong... Hilarity follows disaster in this sharp-witted tale of the trials of teen life from award-winning author Alex Wheatle. Publication date: January 2021, Barrington Stoke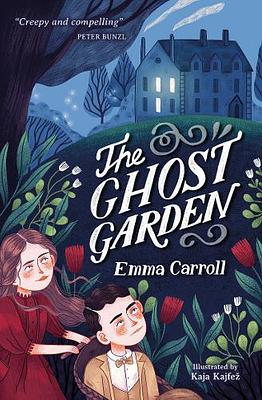 Emma Carroll
The Ghost Garden
Summer 1914. In the first of a series of unsettling coincidences, Fran uncovers a bone in the garden of Long Barrow House on the same afternoon that Leo breaks his leg. Leo is left wheelchair bound for the rest of the summer and Fran is roped in to keep him company, forced to listen to his foolish theories about the looming threat of war in Europe. Suddenly the garden she has loved all her life seems to hold threatening shadows of the future, and Fran starts to fear what she and Leo might find next... Queen of historical fiction Emma Carroll makes her Barrington Stoke debut with a powerful, evocative, and spine-tingling story of childhood on the brink of war. Publication date: January 2021, Barrington Stoke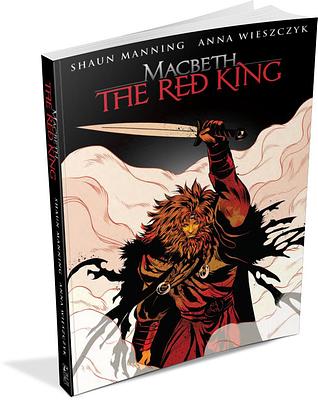 Anna Wieszczyk
Shaun Manning
Macbeth: The Red King
The name "Macbeth" has been cursed for hundreds of years, synonymous with tyranny and dangerous ambition. But what if the true Macbeth was something other than the villain Shakespeare portrayed? Macbeth: the Red King tells an entirely new story of the real-life Scottish monarch, revealing a benevolent ruler who seized on his legitimate claim to the throne. Drawing from historical sources, this engaging graphic novel by Shaun Manning and Anna Wieszczyk is visually stunning companion to Shakespeare's legendary drama. See Macbeth vanquish the incompetent Duncan, nurture a difficult relationship with his stepson Lulach, and make pilgrimage to Rome while his noble wife minds the restless kingdom — and witness his last stand against the insurgent prince Malcolm. Publication date: January 2021, Blue Fox Comics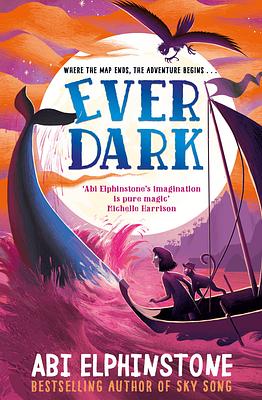 Abi Elphinstone
Everdark
A new dyslexia-friendly version of the stunning prequel to The Unmapped Chronicles series. Magic, adventure, and a whole new world is waiting to be discovered! The perfect series for adventurers aged 9+ and fans of Michelle Harrison, Piers Torday and Jamie Littler. The Unmapped Chronicles will not only leave children entertained, but will also empower them to battle climate change and environmental issues. Where the map ends, the adventure begins... Publication date: January 2021, Simon and Schuster UK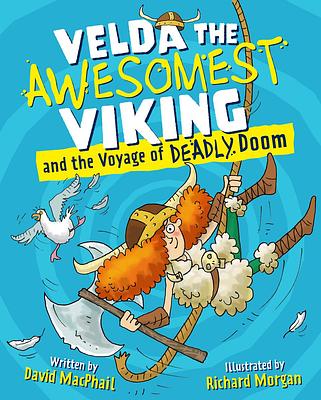 David MacPhail
Richard Morgan
Velda the Awesomest Viking and the Voyage of Deadly Doom
Velda is a small girl with a big axe. The only problem is, everyone thinks she can't be a proper Viking because she's "just a little girl". PURLEASE! She sets sail with Freya, captain of the dragonship Valkyrie, and her notoriously ferocious crew for a life of awesome adventure (and very loud belching). But when the Valkyrie and her crew are captured by the Queen of the Saxons, Velda is the only one who can free her friends. The small and mighty Viking must travel to the mysterious Islands of Deadly Doom, but there's just one problem... Er, well more than one, actually; she doesn't have a ship, a crew, or a clue how to get there... Join Velda on her quest as she makes some unlikely new friends and takes on terrifying tasks, all while proving she's the awesomest Viking around. Publication date: March 2021, Floris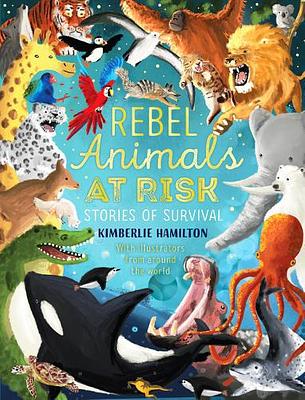 Kimberlie Hamilton
Rebel Animals At Risk: Stories of Survival
Rare tales of real-life Rebel Animals! Discover secrets, stories and facts about the world's most at-risk animals! An engaging collection packed with over 60 real-life courageous creatures - these rebel animals are the stars of their own stories. With incredible facts about animals from all seven continents, plus tons of information about animal conservation and climate change, Rebel Animals is the perfect gift for any animal lover, all year round! Publication date: March 2021, Scholastic UK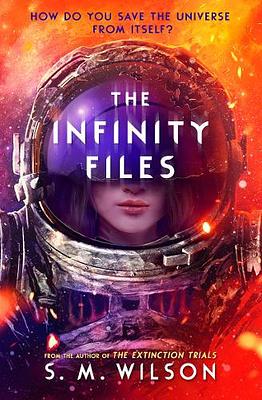 S. M. Wilson
The Infinity Files
Ash Yang dreamed of being a starfighter pilot. But when she crashes out of her final test - literally - she somehow lands the most powerful job in the universe. As Guardian of the Infinity Files she must secretly planet-hop through the galaxies, stealing or returning treasures that have the power to stop wars... or start them. But when her home planet is the one at war, can she get the job done? The new space adventure from the author of The Extinction Trials, which was shortlisted in the Scottish Teenage Book Prize 2019. Publication date: March 2021, Usborne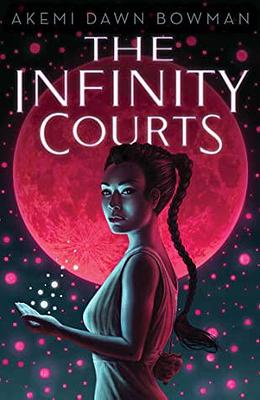 Akemi Dawn Bowman
The Infinity Courts
Eighteen-year-old Nami Miyamoto is on her way to a party where her entire class is waiting for her—including, most importantly, the boy she's been in love with for years. The only problem? She is murdered before she gets there. When Nami wakes up, she learns she's in a place called Infinity, where human consciousness goes when physical bodies die. She quickly discovers that Ophelia, a virtual assistant widely used by humans on Earth, has taken over the afterlife and is now posing as a queen and planing to eradicate human existence. As Nami works with a team of rebels to bring down Ophelia and save the humans under her imprisonment, she is forced to reckon with her past, her future, and what it is that truly makes us human. Publication date: April 2021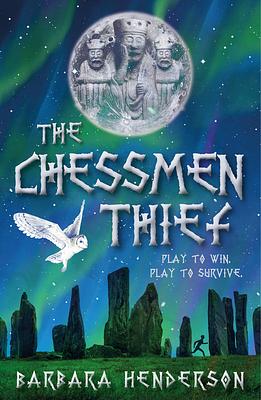 Barbara Henderson
The Chessmen Thief
12-year-old Kylan is a Viking slave in a carving workshop in Norway, snatched from the Hebrides where he longs to return. Chosen to accompany an important man on a journey there, he guards the valuable ivory chess pieces he helped carve. But the Lewis Chessmen are more than gifts to the powerful: they are Kylan's only hope of escape and survival. But in this deadly game of chess, there can only be one winner. A clever, authentic and thrilling origin story about the Lewis Chessman and how they ended up buried in the Hebrides. Publication date: April 2021, Cranachan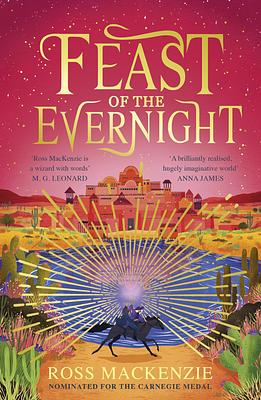 Ross MacKenzie
Feast of the Evernight
The Evernight has been defeated and the sun has returned, thanks to Larabelle Fox and her friends Joe and Double Eight. White Witches have their souls back and Mrs Hester is no more. It should be a time of celebration and relief. But a new threat is emerging from the mists of the Veil, the dangerous forest that surrounds the Silver Kingdom's southern lands. Mysterious killings are taking place, and Double Eight is the suspect. Lara and Joe journey to Lake End to discover what's really happening, all the while trying to stay one step ahead of the secret police... Evernight is on the Scottish Teenage Book Prize 2021 shortlist and we can't wait to read the sequel! Publication date: May 2021, Andersen Press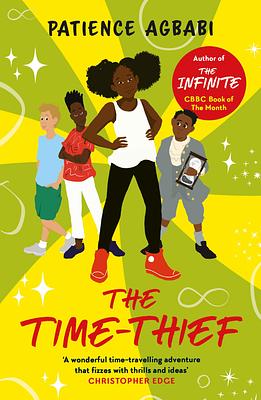 Patience Agbabi
The Time Thief
The sequel to The Infinite: Elle is back! It's the longest day of the year, and thirteen-year old Elle and her Leapling classmates are visiting the Museum of The Past, The Present and The Future. But during the school trip, the most valuable piece in the museum, the Infinity Glass, is stolen. Worse still, Elle's friend and fellow Infinite, MC2, is arrested for the crime! To prove MC2's innocence Elle must leap back centuries in time, to a London very different from today. Along the way she will meet new friends and face an old enemy, one who is determined to destroy her. Can Elle find the missing Infinity Glass and return it to its rightful home before it's too late? Publication date: May 2021, Canongate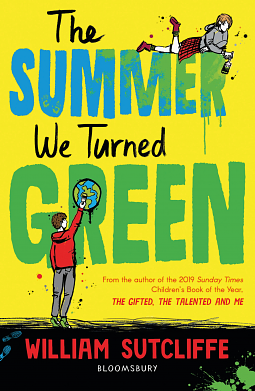 William Sutcliffe
The Summer We Turned Green
It's the summer holidays, and thirteen year old Luke has just had his life turned upside down. First his older sister Rose moved 'across the road' – where a community of climate rebels are protesting the planned airport expansion – and now his dad's gone too. Dad only went to get Rose back, but he's out there building totem poles out of old furniture and wearing sandals and drinking mead (whatever that is) with the best of them... Luke is determined to save his dad, his sister AND his summer. So how does he find himself at the top of a tree refusing to leave until the bulldozers stand down? A fresh, funny, heartfelt look at this generation's must-win battle: one earth, one chance. Publication date: July 2021, Bloomsbury
Dean Atta
Only on the Weekends
Mack never thought he'd find love, but now two boys want to be with him. Will he choose Karim or Finlay? And can true love last for ever? A must-read queer love story for fans of Sarah Crossan and Sex Education, written in verse by Dean Atta. Fifteen-year-old Mack is a hopeless romantic. He has liked Karim for as long as he can remember, and is ecstatic when Karim becomes his boyfriend - it feels like love. But when Mack's dad gets a job on a film in Scotland, Mack has to move, and soon he discovers how painful love can be when Karim doesn't make the effort to visit. Love shouldn't be only on the weekends. Then, when Mack meets actor Finlay on a film set, he experiences something powerful, a feeling like love at first sight. How long until he tells Karim - and when will his old life and new life collide? Publication date: August 2021, Hachette Children's Group
Juliette Forrest
The Dream Store
Every night Ollo goes to sleep willing something wonderful to happen, like flying out of window and soaring over town, or galloping through a field of flowers on a unicorn. But nothing ever does: Ollo can't dream. All the other kids at school have dreams. And they're not just ordinary dreams; they're enhanced, fantastical ones with a guaranteed nightmare-free adventure every single night. That's because there's a special place in town called the Dream Store, which sells every fun dream imaginable to those who can afford it, in the form of DreamDrops. When Ollo finally tries a DreamDrop, will she have the adventure of her life, or will it turn into a waking nightmare...? Publication date: August 2021, Scholastic UK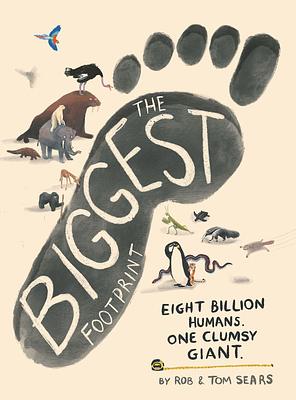 Rob Sears
Tom Sears
The Biggest Footprint
An illustrated, fact-filled book about climate change. There are 7.7 billion of us all breathing, eating, drinking and thinking deep thoughts. It's an unimaginably large number. Or is it? Meet the megahuman: all the people in the world smooshed into one giant human being. Even though it's a big, lumbering creature, the megahuman is slowly beginning to understand the problems it has created for Planet Earth's future... Drawing on brain-bending stats and the work of biomass boffins, The Biggest Footprint is a journey of self-discovery suitable for anyone and everyone identifying as human. Publication date: June 2021, Canongate Books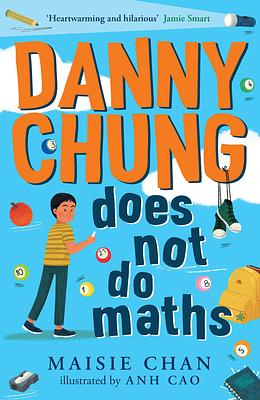 Maisie Chan
Danny Chung Does Not Do Maths
Eleven-year-old Danny Chung loves drawing more than anything - certainly more than maths, which, according to his dad and everyone else, is what he is 'supposed' to be good at. His life is turned upside down when his little, wrinkly, ex-maths champion grandmother from China comes to visit. Nai Nai has to share his room, AND she takes the top bunk! Nai Nai can't speak a word of English, which doesn't make things easy for Danny when he is charged with looking after her during his school holidays. Babysitting Nai Nai is NOT what he wants to be doing! Before long though it becomes clear to Danny that there is more to Nai Nai than meets the eye, and that they have more in common that he thought possible... Publication date: June 2021, Piccadilly Press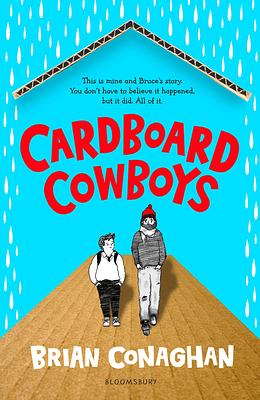 Brian Conaghan
Cardboard Cowboys
Multi-award-winning author Brian Conaghan's first book for 10+ readers. Nobody at school can see past Lenny's size to the person within. So when lessons get too tough, Lenny always goes to his bench to think. At least there no one can see him. Then one day, midway through lobbing his empty can of Irn-Bru into the canal he's stopped by Bruce. Bruce lives in a cardboard home hidden away by the banks, and he doesn't approve of kids messing up his front lawn… But a bumpy start soon gives way to an unexpected friendship – and an epic road trip – that will change both of them for life... Publication date: April 2021, Bloomsbury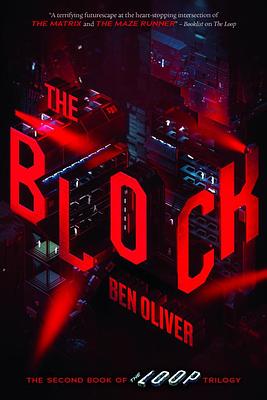 Ben Oliver
The Block
The sequel to The Loop: dark, twisty and completely unputdownable... Luka is imprisoned in the Block when an audacious break-out reunites him with his friends at last. Hiding out in the heart of the destroyed city, Luka realises the scale of their mission to defeat all-powerful AI, Happy. How can they stay hidden, let alone win the war? The Loop was a Scottish Book Trust Book of the Month in 2020 and we can't wait to read the sequel! Publication date: April 2021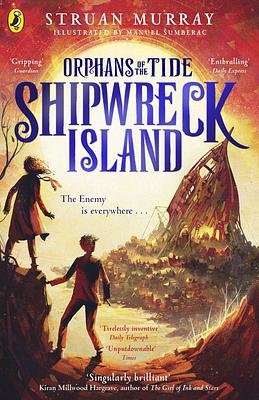 Struan Murray
Orphans of the Tide: Shipwreck Island
Ellie and Seth's breath-taking magical adventure continues in the sequel to the much-loved Orphans of the Tide. After defeating the Enemy and escaping the Inquisition, Ellie and Seth have fled the City and crossed the endless ocean in search of peace and the truth about Seth's lost memories. Arriving on the shores of a colourful tropical island ruled by a mysterious queen, it seems their hardships may be behind them. But there is trouble brewing in paradise, and soon Ellie and Seth find themselves caught up in a dangerous struggle for power - and forced to confront terrible truths from the past… Publication date: March 2021, Puffin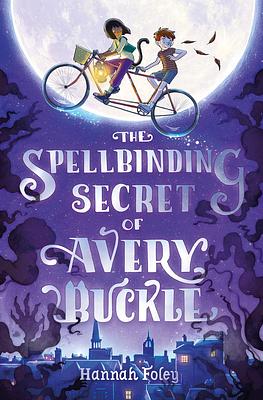 Hannah Foley
The Spellbinding Secret of Avery Buckle
Part-girl, part-cat, Avery Buckle has always known she's a little different (after all, her tail is a bit of a giveaway). What Avery doesn't know is that she is the only one who can uncover a forgotten magical secret and bring back a great lost wizard. Teaming up with shape-shifting best friend Low, and with help from her witch guardians, Avery is plunged into a haphazard world of shadowy monsters, bewitched libraries and flying bicycles. Publication date: March 2021, Floris