Looking for more in Book Lists?
2019: A year in books
12 great titles featured in our Bookbug Baby Calendar
Every year, we feature a collection of beautiful picture books in the Bookbug Baby Calendar, which is gifted to all families in our Bookbug Baby Bags.(this will open in a new window) Have any of these become favourites in your household yet?
Baby Says Peekaboo!
Lift-the-flap books are perfect to share with babies - the anticipation of what's hiding behind each flap will bring delight and little ones will soon start to learn how to lift the flaps themselves. We love the cheeky babies in this book and the mirror at the end is an extra-special surprise!
Eric Hill
All About Spot
We love this Spot-shaped book because it's so full of fun! The interesting shape makes it easy for little hands to explore and the bright, bold colours are visually appealing for very young children. A real classic.
Surya Sajnani
Colour Me: Who's in the Rainforest?
This lively book can be shared anywhere - even in the bath! The waterproof pages change colour in water, bringing all of the animals to life right under your baby's nose. Perfect for splashing about with at bath time, or during water-play.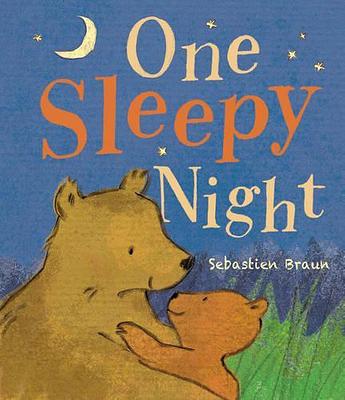 Sebastien Braun
One Sleepy Night
Cuddle up and share this cosy bedtime story at the end of the day with your baby - it's just perfect. The gentle rhyme and muted colours make it ideal for lulling your little one off to sleep.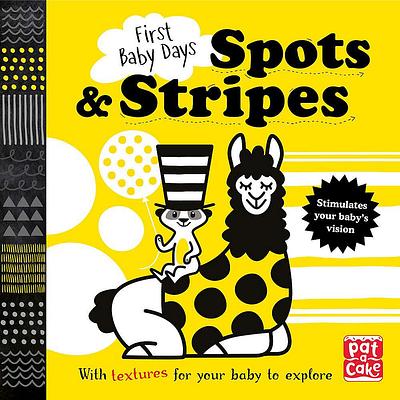 Mojca Dolinar
First Baby Days: Spots and Stripes
We love the high contrast elements and range of patterns in this fun-packed book. It also features some bumpy textures for little ones to explore with their hands - it's an all round sensory experience for even the youngest babies.
Fiona Watt
Rachel Wells
That's Not My Flamingo
We love all of the books in the award winning 'That's Not My...' series - so much so that we offer these as a free resource to children with additional support needs.The tactile elements are always first-class, and the use of repetition on every page is great for supporting language development. And of course, the bright, graphic illustrations are just the best!
Annie Kubler
Zoom, Zoom, Zoom
We're all about songs and rhymes as well as stories at Bookbug, and Zoom, Zoom, Zoom is one of our all-time favourites. It's a song that is loved by so many at our Bookbug Sessions and we think it's brought to life with such imagination and energy in this sweet wee book.
Olivia Cosneau
Tales from Nature: Bird
It's never too early to start introducing babies to nature, whether you're out and about or at home sharing a story. This adorable board book about the routine of a little bird is sure to engage little ones, particularly with it's flaps and peepo windows.
Ingela P Arrhenius
Where's Mr Astronaut
Hide-and-seek books with flaps are a huge hit with babies and young children. They love the anticipation of finding out what's hiding behind the flap, and will gradually learn how to turn the flaps themselves. The soft, felt flaps in this series of books also adds to the sensory experience for wee ones.
David McKee
Elmer Shapes: A Touch and Trace Book
This is a fantastic introduction to the concept of shapes from the much-loved patchwork elephant! Small indentations in the pages allow little fingers to trace around the shapes, helping children to understand how the shape is formed whilst supporting the development of fine motor skills at the same time. Like all of the Elmer books, it's also bursting with colour and character!
Sophy Henn
Bedtime with Ted
This is the perfect story to share with little ones as the day comes to a close and bedtime beckons. We love Ted's playfulness as he gets ready for bed, brushing his teeth with a crocodile and splashing in the bath with the penguins! We think many parents of toddlers will identify with the antics of Ted and his friends in this sweet, colourful board book.
Amber Steward
Lan Marlow
My First Day
Picture books are a great way to start a conversation with little ones about their anxieties and emotions. This sweet book about starting school is a reassuring read for children who are going through a transition to nursery, or from nursery to school.