To celebrate summer, Publishing Scotland(this will open in a new window) has collaborated with Scottish publishers to create a series of book lists with recommended books for all ages, from brilliant board books and gorgeous picture books, to activity books and rip-roaring stories of fantasy and adventure.
Where you see a 'Buy now' button you can use the promotional code SBTSUMMER20 where directed to receive 20% discount on the publishers' websites.
Happy reading!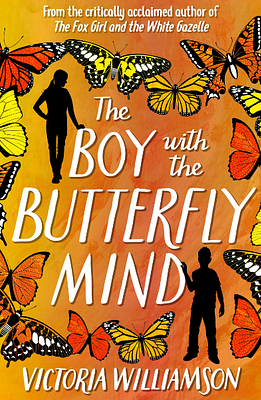 The Boy With the Butterfly Mind

by Victoria Williamson

A moving and funny novel from Victoria Williamson, author of the popular The Fox Girl and the White Gazelle.

Jamie has ADHD and his brain can't stay still. Elin wants to be perfect and is sure that her dad will come home if she does everything right. When their two families blend, sparks fly. But perhaps they have something in common...

(this will open in a new window)Buy now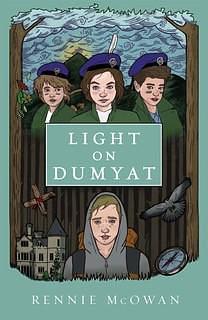 Light on Dumyat

by Rennie McOwan

Light on Dumyat is a brilliant adventure story about four friends – Gavin and the three Stewart sibings. When Gavin visits Scotland for a holiday, he meets the Stewarts and is desperate to join their gang. To do so he has to pass a series of tests. The three redoubtable Stewarts teach Gavin about the ancient ways of the Clans, how to survive outdoors and the four join forces against a ruthless criminal gang.

(this will open in a new window)Buy now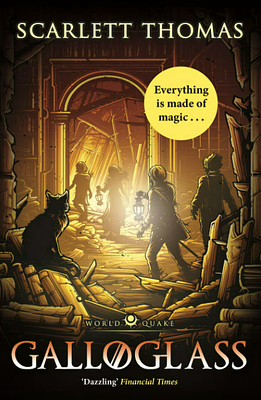 Galloglass

by Scarlett Thomas

We can't get enough of magic and fantasy, and the adventures of Effie Truelove and her friends keep us on the edge of our seats! In Galloglass they must use their magical skills to defeat the Diberi, a corrupt organisation intent on destroying the worlds at Midwinter. But during a visit to the Otherworld, Effie is mistaken and imprisoned for being a galloglass – a dangerous, selfish islander. Can Effie and her friends reunite before total destruction is wreaked upon the universe? This brilliant book is packed with compelling characters, magical worlds, adventure, danger, humour and evil.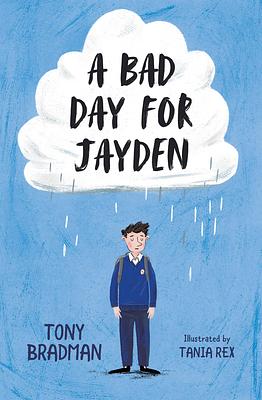 A Bad Day for Jayden

by Tony Bradman and Tania Rex

An honest, moving tale on how to deal with loneliness and resilience, we meet Jayden who is having a hard time. His mum is sad and won't get out of bed. He's fallen out with his best friend and he's struggling to keep up at school. Then Miss Wilson turns up at Jayden's school, and she has troubles of her own. Find out if they can they help each other and turn their bad day around.

(this will open in a new window)Buy now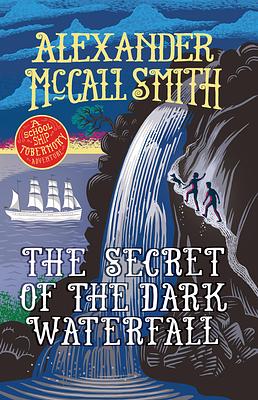 The Secret of the Dark Waterfall

by Alexander McCall Smith

Enjoy the latest installment in the School Trip Tobermory series, longlisted for the Highland Book Prize 2019. This time, the gang find themselves in a violent storm that blows them off course to a remote island, they discover a fisherman's journal written a hundred years ago which tells of a mysterious shipwreck crammed with treasure.

(this will open in a new window)Buy now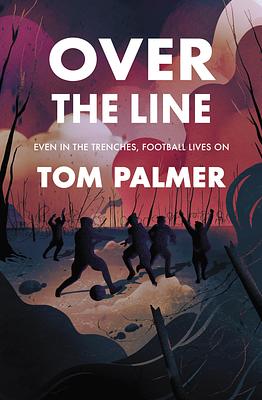 Over the Line

by Tom Palmer

Tom Palmer's bestselling novel based on the true story of WWI war hero and footballing legend Jack Cock. An astonishing tale of courage and perseverance, set against the backdrop of World War One. Jack is proud when he realises his dream to become a professional footballer. Then Jack and his teammates join the Footballer's Battalion and have to survive the horrors of the thenches before they can pull on their football boots again.

(this will open in a new window)Buy now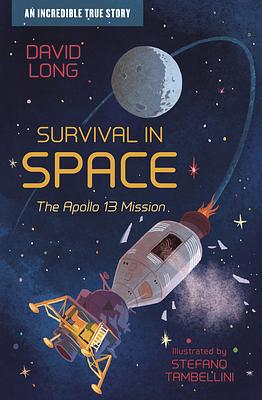 Survival in Space: The Apollo 13 Mission

by David Long and Stefano Tambellini

In this gripping retelling of the astonishing Apollo 13 mission—when an explosion on board damaged the spacecraft on its journey to the moon—David Long shows how courage, determination and teamwork succeeded in beating all odds to bring the spacecraft home.

(this will open in a new window)Buy now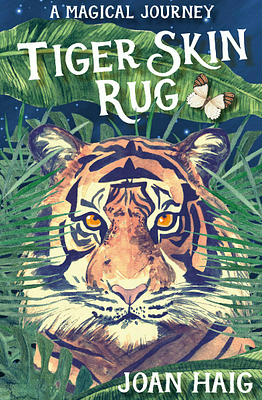 Tiger Skin Rug

by Joan Haig

Lal and his brother Dilip miss home. They don't like drizzle, midges, or the tiger skin rug in their creepy new house. All they want is to leave Scotland and go back to India. But that's before they make friends with Jenny, and before the tiger comes back to life... The tiger tells them it will take them home in return for their help: it cannot rest until it fulfils an old promise. Fly into the night with this fabulous tale of adventure, friendship and what it means to find home.

(this will open in a new window)Buy now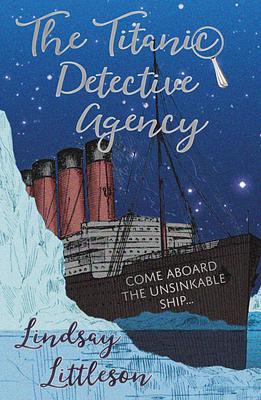 The Titanic Detective Agency

by Lindsay Littleson

Bertha Watt, tree-climber and would-be polar explorer, is excited to be on RMS Titanic's maiden voyage, as she leaves Aberdeen behind for the glamour of a new life in America. But Bertha quickly realises that some passengers are behaving strangely, and she determines to unravel their secrets. With new friend, Madge, Bertha sets up her own detective agency to try and solve the mysteries onboard, but they have no idea that disaster is looming for Titanic.

(this will open in a new window)Buy now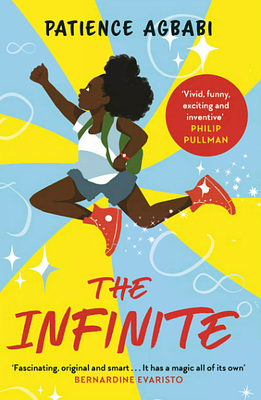 The Infinite

by Patience Agbabi

The Infinite has been championed by none other than Bernardine Evaristo and Philip Pullman, who are enthusing about the book. It is a mind-bending, time-twisting adventure about a neurodivergent young girl that is born on the 29th of February, giving her the ability to leap through time. It also focuses upon the climate crisis, protecting our future and celebrating our differences.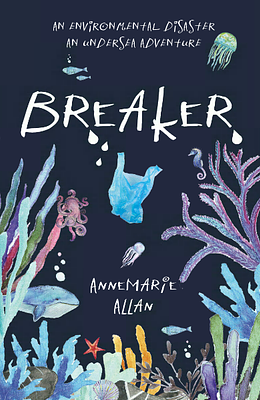 Breaker

by Annemarie Allan

A timely underwater adventure with community activism at its heart, we follow Tom and Beth as they reluctantly come to terms with their move to Scotland. And when an oil tanker crashes off the coast of their small seaside town they find themselves in a race to rescue the local sea life and save their new community from environmental catastrophe...