To celebrate summer, Publishing Scotland(this will open in a new window) has collaborated with Scottish publishers to create a series of book lists with recommended books for all ages, from brilliant board books and gorgeous picture books, to activity books and rip-roaring stories of fantasy and adventure.
Where you see a 'Buy now' button you can use the promotional code SBTSUMMER20 where directed to receive 20% discount on the publishers' websites.
Happy reading!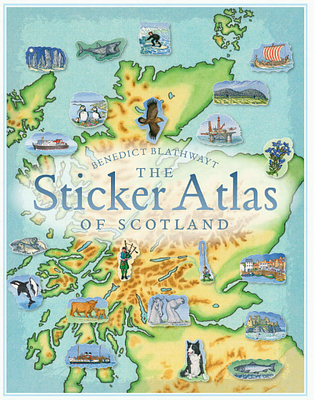 Sticker Atlas of Scotland

by Benedict Blathwayt

This sticker atlas is a stimulating and fun way to introduce children to the various regions of Scotland and introduce the immense variety of the country's landscape, flora and fauna, and places of cultural significance. Ben Blathwayt is renowned for his beautiful and detailed illustrative work, which is ideal for this medium.

You can also receive 20% off Benedict Blathwayt's (this will open in a new window)Atlas and Jigsaw of Scotland

(this will open in a new window)Buy now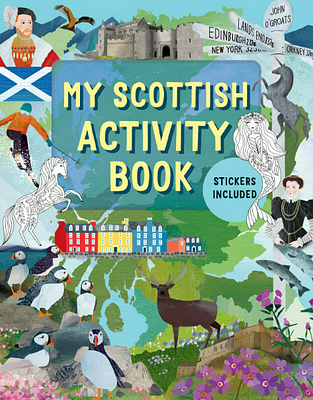 My Scottish Activity Book

by Sasha Morton and Charlotte Pepper

This brand-new activity book for children features a huge range of activities involving different skills. It covers all kinds of topics – including places, people, animals and their habitats, history, myths and legends, castles, stone circles and monuments, transport, sport and much else besides,

Activities include: Dot-to-dot, word searches, sticker pages, colouring, missing letters, mazes, story-writing, drawing, games and lots more.

(this will open in a new window)Buy now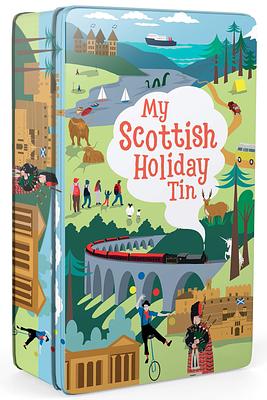 Scottish Holiday Tin
There's no need for boredom when you have this excellent activity tin packed with fun things to do and look out for whilst in Scotland. Includes mini sticker sheets, a boredom-buster puzzle book, a mini travel journal for photos, fun facts and did-you-knows, five colouring pencils and 52 super-collector cards.
You can also receive 20% off the Scottish Nature Tin(this will open in a new window).
(this will open in a new window)Buy now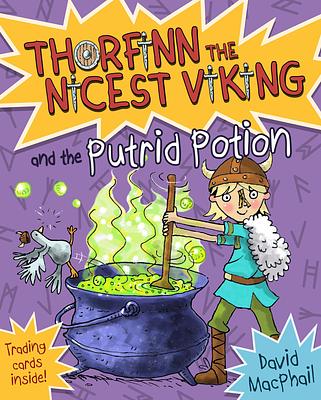 Thorfinn the Nicest Viking and the Putrid Potion

by David Macphail and Richard Morgan

Fan of the How to Train Your Dragon series? Then meet Thorfinn, no ordinary Viking! He's well-spoken, thoughtful, and always willing to lend a hand. When his dad, Chief Harald, is poisoned by a putrid sleeping potion, Thorfinn and his friends journey to Scotland to get help from the world's best potion-maker.

(this will open in a new window)Buy now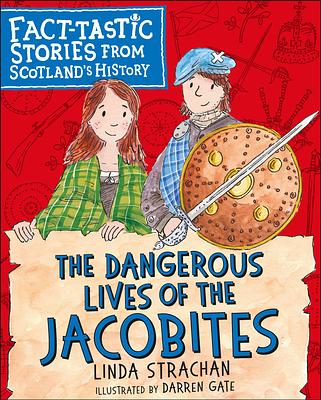 The Dangerous Lives of the Jacobites

by Linda Strachan and Darren Gate

Discover what life was like during the Jacobite risings, as told by siblings Rob, a soldier in Bonnie Prince Charlie's army, and Aggie, healing soldiers at the croft.

Fascinating facts and an exciting story are accompanied by brilliant illustrations.

(this will open in a new window)Buy now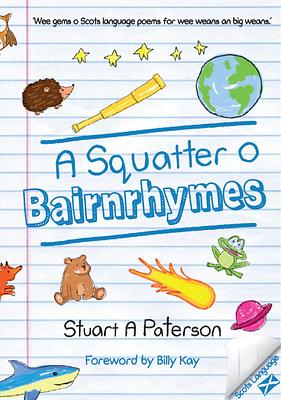 A Squatter o' Bairn Rhymes

by Stuart Paterson

A funny, wonderful, and thought-provoking collection of poetry that can be enjoyed by young people and adults alike and is also perfect for teaching Scots language in schools, and making learning Scots fun.

(this will open in a new window)Buy now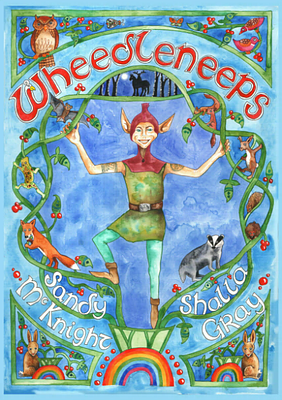 Wheedleneeps

by Sandy McKnight and Shalla Gray

Meet Wheedleneeps – a Brownie who only cares about one thing – turnips! Normally, Brownies are helpful creatures, welcome in every household, doing chores, while the family sleeps.

But Wheedleneeps is different, and his obsession with the humble neep has serious consequences for all the creatures in Knockbreck Wood.

(this will open in a new window)Buy now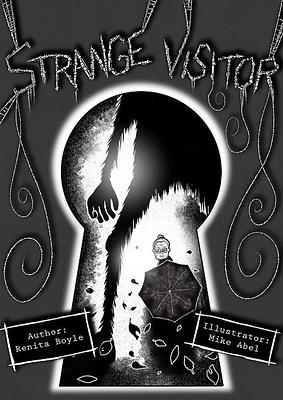 Strange Visitor

by Renita Boyle and Mike Abel

In a cottage in the woods on a cold, dark night a wily, old woman sat by the fireside accompanied by her cat. And then she receives a very strange visitor.

This is a traditional Scots tale retold in English and in Scots and illustrated in a dark graphic novel style. Its highly unusual style has proved a big hit with reluctant readers.

(this will open in a new window)Buy now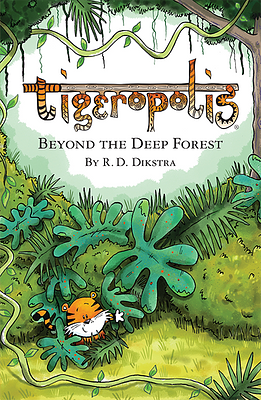 Tigeropolis: Beyond the Deep Forest

by R.D Dikstra

Follow the adventures of a family of vegetarian tigers living in the foothills of the Himalayas as they try to save their forest home from bumbling bureaucrats and pesky poachers. The world of Tigeropolis is a brilliantly fun way to teach children about conservation.

You can also receive 20% off the sequels on the Belle Media website(this will open in a new window)

(this will open in a new window)Buy now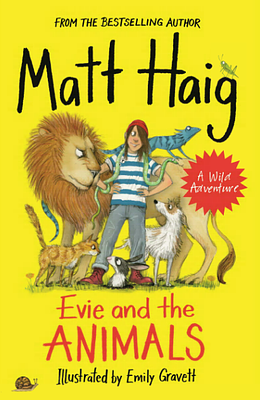 Evie and the Animals

by Matt Haig and Emily Gravett

Sometimes we wish we had Evie's talent: she can HEAR what animals are thinking. When an evil pet-thief strikes, she is the only one who can save her furry and feathered friends. Matt Haig gives us another cracker of a tale - a heart-warming story about daring to be different, growing up and staying true to yourself.