To celebrate summer, Publishing Scotland(this will open in a new window) has collaborated with Scottish publishers to create a series of book lists with recommended books for all ages, from brilliant board books and gorgeous picture books, to activity books and rip-roaring stories of fantasy and adventure.
Please refer to the publisher's website for the specific age suitability of each title.
Use the promotional code SBTSUMMER20 where directed to receive 20% discount on the publishers' websites.
Happy reading!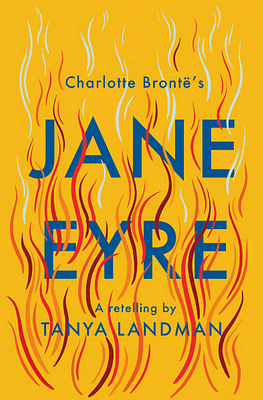 Jane Eyre: A Retelling

by Tanya Landman

Powerfully retold in a stunning edition by Carnegie Medal-winning author Tanya Landman, Jane Eyre is the timeless story of an iconic heroine's search for love, freedom and belonging.After a miserable childhood, the offer of a job at Thornfield Hall seems to promise Jane Eyre a brighter future. But joyless laughter echoes along its corridors.Strange things happen in the dead of night. Secrets lurk in the attic. When Jane meets the owner of Thornfield Hall – the enigmatic, brooding Mr Rochester – her life is changed for ever.

(this will open in a new window)Buy now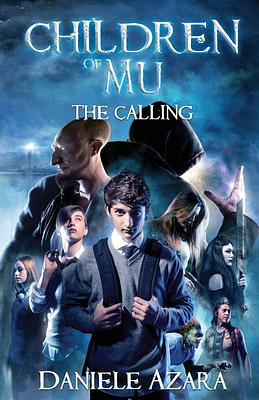 Children of Mu

by Daniele Azara

Children of Mu is a Young Adult Urban Fantasy with elements of the rich mythology of Atlantis and Mu. It is a story of growth and friendship, set among giants and ancient creatures.

Fifteen-year-old Andrew Fawcett is a difficult student, forced to enrol at Saint Paul's, a re-education institution. There, he meets Adam, elusive, but wise, and the two become inseparable. When Adam disappears Andrew embarks on a journey to save his friend that will catapult him into an impossible new reality. Here he finds dark, slimy creatures, giants that know everything, men with extraordinary powers, and a war that has lasted 13,000 years.

(this will open in a new window)Buy now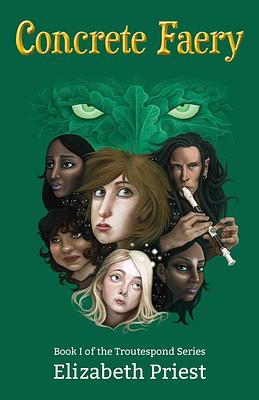 Concrete Faery

by Elizabeth Priest

The Troutesponde Series is a YA fantasy, working on the premise that if the supernatural did exist, inquisitive teenagers would be the first to notice, and also be the worst people to interact with it! The first book in the series sees Ally Guardian implicated in a demonic attack on her history teacher and given the new girl, Alana Larbie, to look after as punishment. But Alana seems to know a lot more than she does about demons, and they join forces to investigate what is really going on...

You can also receive 20% discount on the sequels, Midsummer Dance(this will open in a new window) and The Changeling's Choice(this will open in a new window)

(this will open in a new window)Buy now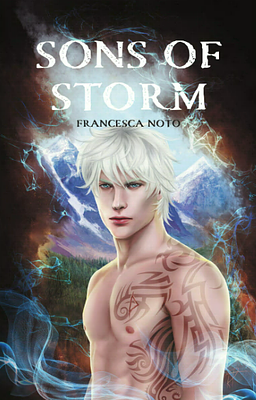 Sons of Storm

by Francesco Noto

Sons of Storm is an urban fantasy novel, based on Norse mythology, about the difficult transition from adolescence to adulthood and the ties of a deep friendship, developing into something more, between two very different boys.

Nathaniel is a shy college student raised between New York and Florida, with a prophecy to fulfill and an unusual and loving family around him which he fears disappointing; Winter is a loner, raised in foster homes, mad at the world, as a street-smart kid can be. When they are transferred to a wild and ancient past, they have to use their bond and their powers to get back home.

(this will open in a new window)Buy now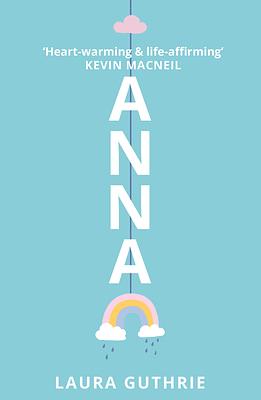 Anna

by Laura Guthrie

A moving, modern retelling of the Pollyanna story, we meet Anna, a thirteen year old girl who has Asperger's syndrome and has just lost her beloved father. She must move to Scotland to live with her estranged, reclusive mother. With little support to help her fit in, she must use every coping strategy her father taught her—especially her 'Happy Game'—as she tries to connect with her mother, discover her past, and deal with the challenges of being thrown into a brand-new life along the way.

(this will open in a new window)Buy now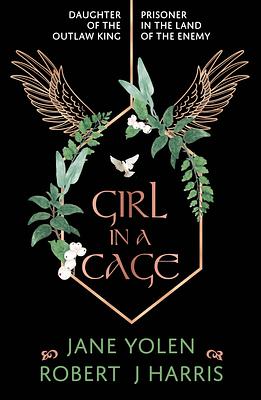 Girl in a Cage

by Jane Yolen & Robert J Harris

A thrilling, unforgettable novel based on the real life story of Marjorie Bruce, daughter of Robert the Bruce. When Robert the Bruce, is crowned King of Scotland, Marjorie becomes a princess. But Edward Longshanks, the ruthless King of England, captures Marjorie and keeps her prisoner in a wooden cage in the centre of a town square, exposed to wind, rain, and the bullying taunts of the townspeople. Marjorie knows that despite her suffering and pain, she must stay strong: the future of Scotland depends on her...

(this will open in a new window)Buy now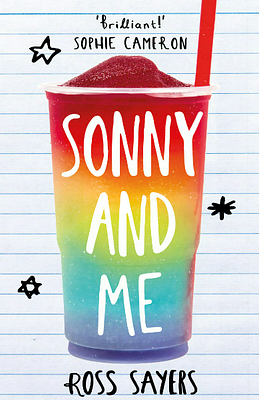 Sonny and Me

by Ross Sayers

A brilliant, resonant coming-of-age tale full of humour, friendship and the trials of teenage life. Daughter and Sonny are two best friends just trying to get through fourth year at high school. But when their favourite teacher leaves unexpectedly, and no one will say why, the boys decide to start their own investigation.

As they dig deeper into the staff at Battlefield High, they discover a dark secret which one person will kill to protect... Will they uncover the truth without being expelled?

(this will open in a new window)Buy now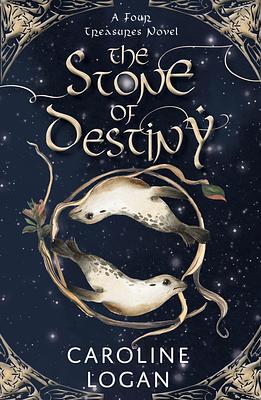 The Stone of Destiny

by Caroline Logan

Set against a backdrop of Scottish myths and legends, follow the epic quest by a changeling, a selkie and a prince to find an ancient and powerful object, and save the kingdom.

Ailsa doesn't believe in faerie tales, only the monsters in them. But, with the mark on her face, most people consider her otherwordly. She prefers a secluded life, but when she rescues two selkies from bloodthirsty raiders, she must become their guardian as they travel to find the Stone of Destiny—the only object protecting them all from the evil faerie queen.

(this will open in a new window)Buy now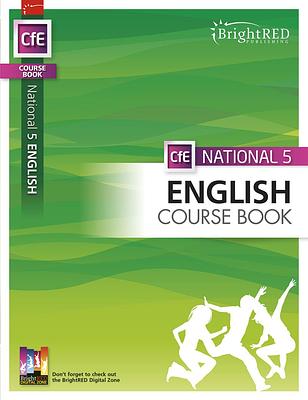 National 5 English Course Book

by Dr Christopher Nicol with Contributing Editor Andrew Leask

Taking your first tentative steps in National 5 English? Then this excellent, straight-talking coursebook will take you through the complete course. The carefully prepared tests for Reading for Understanding, Analysis and Evaluation and for Critical Reading of Scottish Texts mirror the format and wording of the actual exams. And just to make sure your knowledge is fully secure, you'll find further exercises you can do at home to make sure your new information is as firmly embedded as you think it is.

(this will open in a new window)Buy now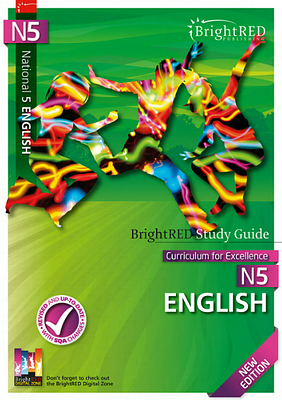 National 5 English Study Guide

by Dr Christopher Nicol

After making your way through the Course Book, you can tackle this newly updated study guide that has one aim in mind – your success!

(this will open in a new window)Buy now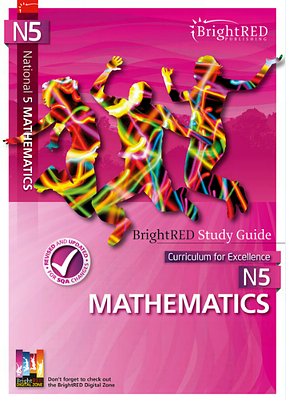 National 5 Maths Study Guide

by Brian J Logan

This vital study guide covers all the major aspects of National 5 Mathematics. All the key elements from each topic are explained and you can also find advice, formulae, diagrams and examples of exam standard with solutions and hints for every topic. There are Don't Forget hints which include vital areas to focus on and each topic ends with Things To Do and Think About with examples for you to practice.

(this will open in a new window)Buy now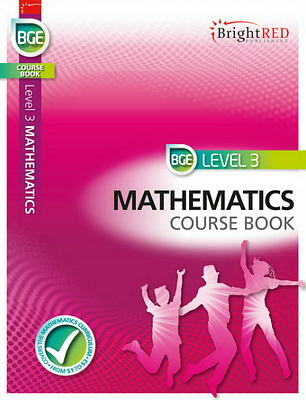 BGE Level 3 Maths Course Book

by Mike Smith

Want to catch up with some studying? This book is an essential course companion - whether you are looking for support in the classroom or help at home. It has been specifically written to meet the Curriculum for Excellence benchmarks by experienced Maths teacher, Mike Smith, and covers all the Level 3 experiences and outcomes.Bursting with worked examples and practice questions, this book will guide you through the challenges of BGE Level 3 Mathematics, helping you develop a wide range of skills.

(this will open in a new window)Buy now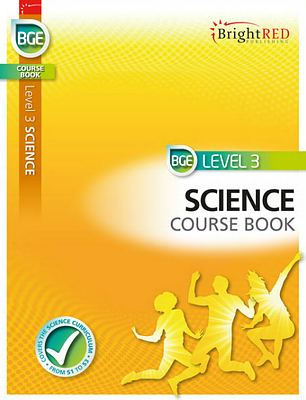 BGE Level 3 Science Course Book

by Kathryn Sharp, Graeme McKellan & Michael McComiskie

Boost your confidence in Science with our engaging, full-colour Level 3 Science Course Book. Bright, student-friendly and accessible, this book provides extensive coverage of the curriculum by threading a story through the text. It's been written specifically for the Curriculum for Excellence by an experienced teacher team of authors - one of which was a finalist in the Scottish Education Awards 2019.

(this will open in a new window)Buy now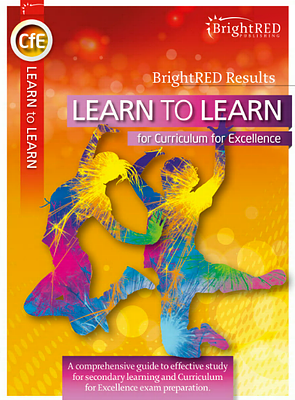 Learn to Learn

for CFE by Shona Cochrane

Fully updated for Curriculum for Excellence this Bright Red book is an essential companion to secondary education and will ensure you are well prepared when you approach your learning and revision. It is specifically designed to support students to develop extremely effective study techniques and achieve real success in their SQA assessments, exams and beyond.