Looking for all Articles by Andrea Cooke?
Creating a book review scheme with the Scottish Teenage Book Prize
Perth Academy share their experience using the Scottish Teenage Book Prize as part of a book review scheme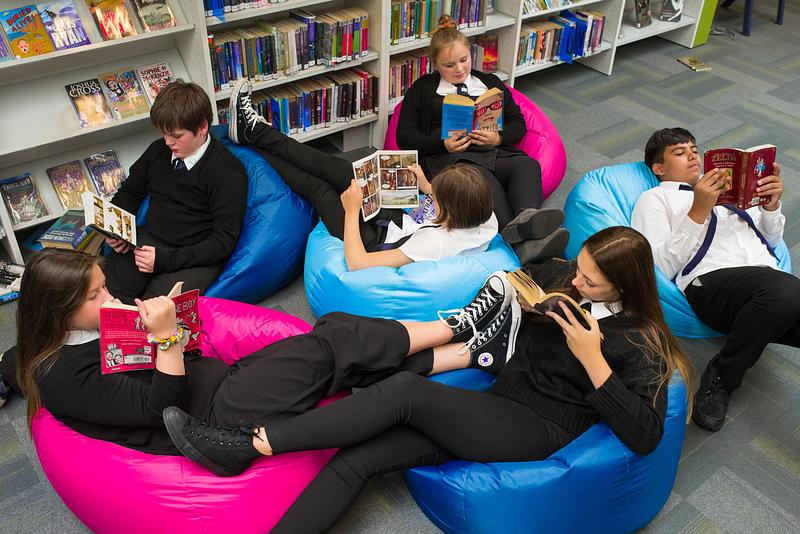 Perth Academy used last year's Scottish Teenage Book Prize shortlist as part of a book review scheme for their First Minister's Reading Challenge entry. Read about their experience and advice for using the prize in school, and find inspiration for your own voting activities.
Getting started
The first thing we did was bite the bullet and purchase 10 copies of each of the books from our library budget so that we would have plenty of books to distribute to willing reviewers. We visited four classes in the English department – a mixture of S2 and S3 – gave an overview and read out the blurbs to recruit participants. In retrospect, we could have used our school's News Broadcast to recruit additional pupils.
About 25 pupils signed up initially. We had all of the books in stock and issued them to pupils that had volunteered, starting in October so they had lots of time to finish the three books. Our Learning Resource Assistant then created a Team on our school's virtual platform, which we used to collect pupils' short reviews and marks out of five on a simple document. We created an imaginative display in the library with blurbs about the three books and pupils' reviews, as well as sharing them on our circulation software, Reading Cloud.
I read a wider variety of genres and books that I otherwise would not have read because I took part.
Next steps
Pupils got stuck in straightaway and there was a good-natured, competitive spirit in the group. One pupil suggested that we give a small prize to pupils who had finished all three books, so we took that suggestion on board. Pupils enjoyed getting this recognition and we presented the prizes in English classes – simple but effective! We also awarded House Points to participants.
The second lockdown then ensued, and we were able to continue with the project because we had the Team set up online. We offered a click-and-collect service in two locations and were able to distribute any books needed with that service. We tried to be as positive as possible and were aware that some of the original participants would not continue, for various reasons. We used Teams to chase up the participants and to get as many through the reviewing as possible. It was a team effort and having a double-staffed library and good technology really helped!
Pupils loved being involved in the Scottish Teenage Book Prize project. In particular they liked the variety of the shortlisted texts, as well as having something enjoyable to do during the uncertainties of the remote learning period, being able to communicate with their peers and our fantastic library staff via our online platform.
Looking ahead
Since we had purchased multiple copies of the books, one of our smaller S1 classes was able to use a copy as a class reader.
We also plan to include the titles in our S2 reading incentive for next session. One of the reading tasks is to read a prize-winning book or one that has been shortlisted for a prize, so the Scottish Teenage Book Prize selection is perfect!
The shortlist for the Scottish Teenage Book Prize 2021-22 has just been announced! Find out which books have made the shortlist and register to take part.