Looking for all Articles by Lindsay Quayle?
Bookbug app builds bonds
Since the launch of our Bookbug app in 2019, we've had over 1.5 million listens from families across Scotland enjoying songs and rhymes together.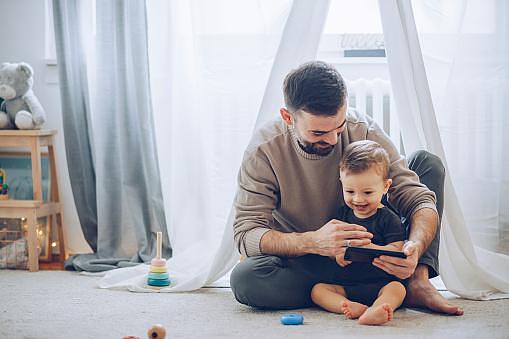 South Ayrshire Libraries hold Bookbug Sessions for vulnerable families to assist with bonding. Some of the children are subject to measures of care, and so take part during their contact visit. As some parents struggle with reading, Senior Library Assistant Renee Gillan mentioned Bookbug's songs and rhymes app as a means of learning the rhymes.
"One dad downloaded the app straight away. At the next session he was almost word perfect with the songs and rhymes. There are no words to describe the expression of joy on his face when he was holding his baby daughter and singing to her.
'The daughter is in foster care and the mum and dad only have supervised access, so we just love that this has helped to establish a bond.'
The family have continued to use the app during lockdown and have been following our online Bookbug Sessions. Dad says seeing the videos on the app showed him exactly what to do and how to hold his daughter. She is now 6 months and loves any rhyme that involves being lifted up into the air.
The Bookbug app continues to support our outreach work and engage new audiences across Scotland.