Looking for more in About us or Press releases?
Press release: Ignite Fellowship opens for applications
Award offers support for professional writers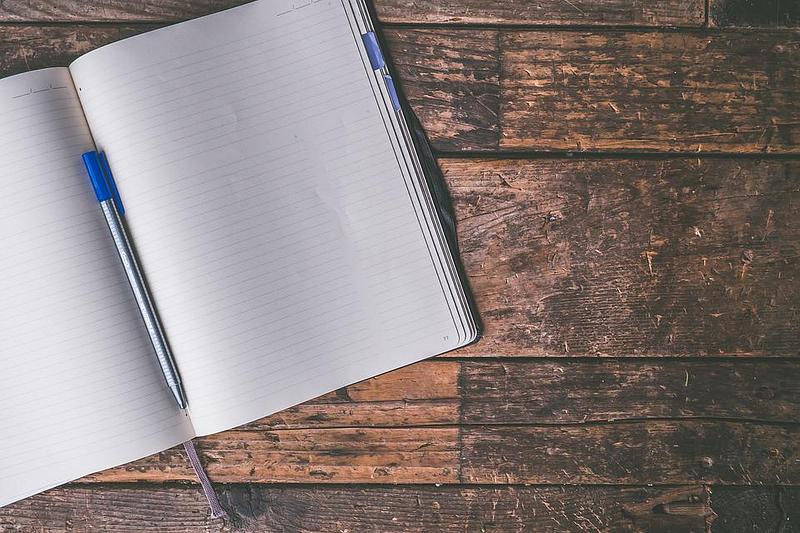 Scottish Book Trust, the national charity transforming lives through reading and writing, has today announced that applications are open for its Ignite Fellowship. Now in its third year, the Ignite Fellowship recognises the achievements of professional writers and will offer tailored, practical and financial support to help writers find time and space to fire up their careers.
There are three awards available and Scottish Book Trust is working in partnership with the Gaelic Books Council, who will fund one of these specifically for a writer working in Gaelic. Applications from writers working in Scots are also strongly encouraged.
Last year's fellows included writer and visual artist, A. M. Haviden, theatre artist, actor and writer Catriona Lexy Campbell and poet and writer Colin McGuire.
A. M. Haviden is currently working on a poetry collection titled The Water Cure with her mentor, poet John Glenday. The collection explores the watery history, geography and life of the area where she lives – the rivers, lochs and 'Inner Seas' of the West Coast of Scotland. Catriona is developing a screen adaptation of her father, Tormod Caimbeul's debut novel, Deireadh an Fhoghair (The End of Autumn). Colin is working on a mixture of poetry and prose to explore the converging themes of grief, mindfulness and well-being and working with sudden loss.
The Ignite Fellowship provides a flexible programme to suit the individual needs of the selected awardees. Fellows will receive a £2000 bursary and tailored creative support to suit their individual projects. The fellowship will run for one year, from January 2021 to January 2022.
Marc Lambert, CEO of Scottish Book Trust, said:
"The Ignite Fellowship was created to support writers looking to take the next step in their career. We hope the bursary, retreat and creative support will allow applicants to work on projects, both new and existing. We welcome applications in English, Scots and Gaelic, and the project can be at an early stage of realisation."
Colin McGuire, 2019 Ignite Fellow, said:
"The Ignite Fellowship has been invaluable. It has given me much needed support, guidance and encouragement with my writing, and helped clarify my intentions and motivation with my project. Moniack Mhor was also an incredible experience that gave me much needed time to immerse myself in writing and also enjoy the retreat and surrounding area."
Writers based in Scotland are encouraged to apply for the Ignite Fellowship. Applicants must meet the criteria for Scottish Book Trust Live Literature Author Directory(this will open in a new window) though do not need to be on the directory to apply. Applications are welcome from writers, comic makers, poets, illustrators, storytellers, playwrights and spoken word artists.
The Ignite Fellowship will support writers who are embarking on a particular project including novels, poetry, screenplays and radio scripts. To apply, writers must have a project that still needs work. This project can be in the very early stages of development, such as an idea, outline or pitch, or already a work in progress.
Alison Lang, Director of the Gaelic Books Council, said:
"Writers can benefit from mentorship at every stage of their career, and the Gaelic Books Council is delighted to be working with Scottish Book Trust once again to offer an Ignite Fellowship to a Gaelic writer. We hope the tailored support that is available will encourage them as they develop their craft and work on new projects."
Gaelic entries will be assessed by the Gaelic Books Council.
Awardees will receive:
A £2000 bursary
Tailored creative project support
In addition to the tailored creative project support the following opportunities will also be available:
A week-long writing retreat at Moniack Mhor (alongside writers from Scottish Book Trust's New Writers Awards programme)
Optional training in Press, PR and Social Media and Performance and Presentation
A showcase event (to be organised with the selected writers)
Networking opportunities
Other reasonable support (including marketing, promotion and press) as needed
Reasonable travel expenses for all trips to attend programme commitments
The deadline for Wednesday 26 August, 12pm.
If you have any specific questions about your application or eligibility please send them to applications@scottishbooktrust.com(this will open in a new window)
Notes to Editors
For all media enquiries, please contact PR & Marketing Manager Keara Donnachie: Keara.Donnachie@scottishbooktrust.com or 07956773749.
About Scottish Book Trust
Scottish Book Trust is a national charity changing lives through reading and writing. We inspire and support the people of Scotland to read and write for pleasure though programmes and outreach work that include:
Gifting books to every child in Scotland to ensure families of all backgrounds can share the joy of Books at home.
Working with teachers to inspire children to develop a love of reading, creating innovative classroom activities, book awards and author events.
Supporting Scotland's diverse writing community with our training, awards and writing opportunities.
Funding a range of author events for the public to enjoy and promoting Scottish writing to people worldwide.
In addition to the funding we receive from the Scottish Government and Creative Scotland, we need the constant support of trusts and foundations, corporate sponsors and individual donors.
Gaelic Books Council
The Gaelic Books Council is the lead organisation with responsibility for supporting Scottish Gaelic authors and publishers, and for raising the profile and reach of Scottish Gaelic books in Scotland and internationally.
Creative Scotland
Creative Scotland is the public body that supports the arts, screen and creative industries across all parts of Scotland on behalf of everyone who lives, works or visits here. We enable people and organisations to work in and experience the arts, screen and creative industries in Scotland by helping others to develop great ideas and bring them to life. We distribute funding provided by the Scottish Government and the National Lottery.