Looking for more in About us or Press releases?
Press release: Booker Prize winner joins call for Scotland's stories
Scottish Book Trust opens annual Your Stories for submissions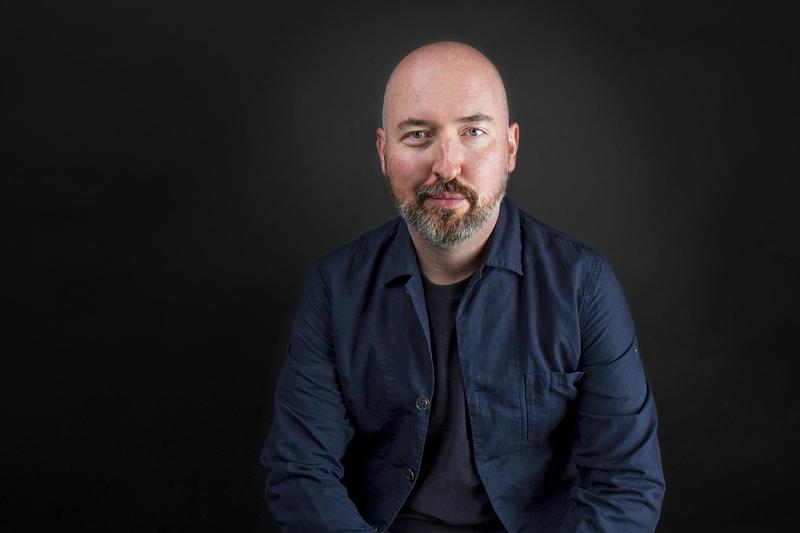 Booker Prize winner and Glasgow born author Douglas Stuart has joined forces with national charity Scottish Book Trust to encourage people of Scotland to submit their real-life stories. The 'Your Stories' campaign is open to everyone, regardless of writing experience. This year's theme is Celebration, with the hope of shedding light on the positives of an otherwise difficult year. The submission can be about celebrating yourself, celebrating a loved one, or sharing how you celebrate.
Douglas Stuart won the 2020 Booker Prize for his debut novel, Shuggie Bain (Picador), set in Glasgow in 1981, exploring love, poverty and pride.
Douglas Stuart said:
"As someone who grew up in a home without books, I understand the importance of stories. They bring together families, friends and communities. Your Stories is an opportunity for the people of Scotland to pick up their pen and share their experiences: from the small steps to the bigger milestones. Our nation is rich with culture, language and traditions, and this is the perfect time to celebrate and treasure them."
Submissions can be made in English, Scots, or Gaelic in any form – story, poem, comic strip, play or letter – of up to 1,000 words. Every entry will appear on Scottish Book Trust's website and a selection of pieces will be published in a free book distributed to libraries, community groups and schools during Book Week Scotland (15–21 Nov 2021) – the national celebration of books and reading.
Scottish Book Trust has also commissioned authors to share their stories to mark Celebration. Author Elle McNicoll will explore her journey writing Show Us Who You Are (Knights Of) during lockdown, and the overwhelmingly positive response she has had from the neurodivergent community. Poet Courtney Stoddart will celebrate writing as a form of resistance. Author Ross Sayers will share fond memories of his English teacher, reflecting on school as a writer now himself.
Morag Law, author of Cuibhle an Fhortain (Wheel of Fortune, Luath Press), describes the pleasures of a new garden built during lockdown, and poet Eòghan Stewart will explore celebration in a poem about joy, salvation and the many nuanced translations of the Gaelic word gàirdeachas. His first collection, Beum Sgeithe (Wing Beat), will be published by Acair Books later this year.
Marc Lambert, CEO of Scottish Book Trust said:
"Sharing stories is a great Scottish tradition: whether over a drink or around the dinner table, we have a long-established culture of telling tales for comfort or entertainment. For many, Your Stories has been the tentative first step of sharing their writing. At Scottish Book Trust, we look forward to hearing about what you have celebrated over the last year, from the small successes to the bigger milestones."
Alison Lang, Director of the Gaelic Books Council, said:
"This year's theme challenges us to find reasons for celebration in the midst of adversity. We hope Gaelic speakers will embrace the invitation to celebrate their language and tell their own stories – with some to be published alongside Morag and Eòghan's pieces in this year's Book Week Scotland publication. We are delighted once again to be working with Scottish Book Trust to encourage everyone to love reading and try their hand at writing."
Scottish Book Trust will share a variety of prompts through their website and social networks to help inspire those hoping to submit. There will also be free, digital workshops run by poet Alice Tarbuck, writer Samina Chaudhry, playwright and poet Hannah Lavery, and film and TV writer Michael Lee Richardson. The digital nature of the workshops will allow the writers to engage with an audience no matter their location, allowing the opportunity to be as inclusive as possible. Given the current climate, online workshops can provide the public with a safe space to be creative, supporting positive mental health and wellbeing. For more information and to sign up to a workshop, visit Eventbrite(this will open in a new window).
Workshop list
Hannah Lavery:
Wednesday 21 April, 3–4pm
Thursday 22 April, 3–4pm
Alice Tarbuck:
Wednesday 28 April, 3–4pm
Thursday, 29 April, 6–7pm
Samina Chaudhry:
Tuesday 4 May, 2–4:30pm
Michael Lee Richardson:
Wednesday 12 May, 3–4pm
Thursday 13 May, 6–7pm
Celebration is open for submissions from today until Friday 11 June 2021.
Submissions can be made online via Scottish Book Trust's website(this will open in a new window) or via post to:
Celebration, Scottish Book Trust, Sandeman House, Trunk's Close, 55 High Street, Edinburgh, EH1 1SR.
Notes to Editors
For media enquiries please contact Keara Donnachie, PR and Marketing Manager at Scottish Book Trust, on Keara.Donnachie@scottishbooktrust.com(this will open in a new window) or 07956 773749.
Bios
Douglas Stuart was born and raised in Glasgow. After graduating from the Royal College of Art, he moved to New York, where he began a career in design.

Shuggie Bain

is his debut novel. It won the 2020 Booker Prize, and was a finalist for the National Book Award for Fiction, the Kirkus Prize and the Center for Fiction First Novel Prize. His short stories have appeared in the New Yorker and his essay on 'Gender, Anxiety and Class' was published by Lit Hub.

Shuggie Bain

is to be published in over 30 territories (and counting) and a TV adaptation is being made by A24 and Scott Rudin Productions; Douglas is currently writing the screenplay. The second novel by Douglas Stuart will be published by Picador in Spring 2022.
Elle McNicoll is a Scottish and Neurodivergent writer, happily living in London. After completing her Masters dissertation on the lack of Own Voices representation for Neurodivergent children, she grew tired of the lack of inclusivity in the industry, and wrote a book herself. Her first children's novel,

A Kind of Spark

, was published in June 2020 by award-winning indie press Knights Of and stars two openly autistic young women. After publication

A Kind Of Spark

swiftly became the Blackwell's Children's Book of the Month in June and was announced as both The Times and The Sunday Times' Children's Book of the Week.
Courtney Stoddart, from Edinburgh, is a Scottish-Caribbean performer whose work focuses racism, womanhood and growing up in Scotland. She has featured in various theatrical productions, including Hannah Lavery's Lament For Sheku Bayoh at the Lyceum Theatre. Courtney recently featured at the Edinburgh International Book Festival and appeared on Damian Barr's The Big Scottish Book Club. She was recently named as an Ignite Fellow 2021 by Scottish Book Trust.
Ross Sayers graduated from the University of Stirling with a BA (Hons) in English Studies and an M.Litt in Creative Writing. His latest novel,

Daisy on the Outer Line (

Cranachan) explores 'Life, Death and Time Travel on the Glasgow Subway'. His stories and poems have featured in magazines such as Quotidian and Octavius, and his short story, 'Dancin' is currently used on West College Scotland's Higher English course.
Morag Law has been writing in Gaelic since 2004 and is committed to raising the profile of Gaelic writing in the wider community. In 2017, she won a Gaelic New Writers' Award for short story writing and her collection of Gaelic short stories,

Cuibhle an Fhortain

, was published in 2019 by Luath Press.
Eòghan Stewart is a Gaelic teacher with over a dozen years of experience, also qualified in Modern Studies as well as experience in a range of other subjects in both Gaelic and English medium education. His poetry won the Lewis and Harris Gold Medal for poetry at the Royal National Mòd in 2016.
Scottish Book Trust
Scottish Book Trust is a national charity that believes everyone living in Scotland should have equal access to books. Our work provides opportunities to improve life chances through books and the fundamental skills of reading and writing. Access to books and a love of books bring many important benefits from family bonding and advancing children's learning, to unlocking creativity, helping employability and improving mental health & well-being. Scottish Book Trust aims to support all communities across Scotland, with particular focus on those who are vulnerable and under-represented.
Our programmes and outreach work include:
Gifting books to every child in Scotland to ensure families of all backgrounds can share the joy of books at home, through Bookbug and Read Write Count
Working with teachers to inspire children to develop a love of reading, creating innovative classroom activities, book awards and author events such as Authors Live with the BBC and our Scottish Friendly Children's Book Tour
Supporting and nurturing Scotland's wide-ranging literary talent, both emerging and established through our training, awards and writing opportunities including New Writers Awards
Creating events to share books and connect writers with communities, including Book Week Scotland
Providing support to people living with dementia, and their carers, through Reading is Caring
In addition to the funding we receive from the Scottish Government and Creative Scotland, we need the constant support of trusts and foundations, corporate sponsors and individual donors.
www.scottishbooktrust.com(this will open in a new window) @scottishbktrust www.facebook.com/scottishbktrust(this will open in a new window)
Creative Scotland
Creative Scotland is the public body that supports the arts, screen and creative industries across all parts of Scotland on behalf of everyone who lives, works or visits here. We enable people and organisations to work in and experience the arts, screen and creative industries in Scotland by helping others to develop great ideas and bring them to life. We distribute funding provided by the Scottish Government and the National Lottery.
Follow Creative Scotland
Twitter: https://twitter.com/CreativeScots(this will open in a new window)
Facebook: www.facebook.com/CreativeScotland(this will open in a new window)
Instagram: www.instagram.com/creativescots(this will open in a new window)