Looking for more in About us or Press releases?
Press release: New Debut Lab to support Scottish authors
Eighteen writers across the country selected for new initiative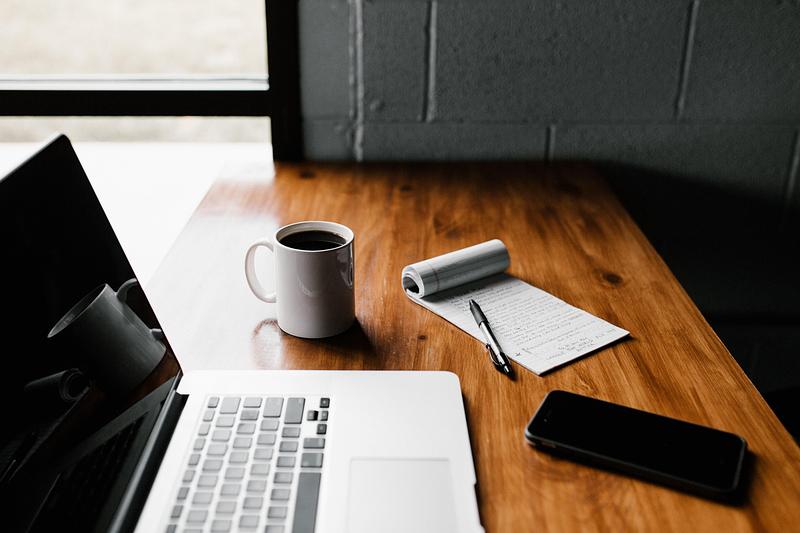 Scottish Book Trust today (Monday 25 April) unveils a new initiative to support writers based in Scotland whose debut, full-length work in poetry, fiction or creative non-fiction was published after December 2019 and impacted by the pandemic. Debut Lab is funded by, and a collaboration with, Creative Scotland.
Delivered remotely through a series of seven live-on-Zoom workshops and a range of additional online resources, Debut Lab will support writers affected by the pandemic during this transitional stage in their careers. Workshops will include networking, marketing, author events and funding opportunities, and will be led by industry professionals including Mairi Oliver, owner of Lighthouse Bookshop, and writers Maisie Chan and Helen Sedgwick, as well as Creative Scotland's Literature Team and Scottish Book Trust staff.
Eighteen applicants were selected for Debut Lab, including:
Amy B. Moreno from Edinburgh, whose debut picture book,

A Billion Balloons of Questions

(Floris) will be published in June 2022
Aoife Lyall from Dublin, whose first poetry collection,

Mother, Nature

(Bloodaxe Book) was published in 2021
Caron McKinlay from East Lothian, whose debut novel

The Storytellers

(Bloodhound Books) will be published in May 2022
Charlie Roy from London, whose debut novel

The Broken Pane

(Leamington Books) was published in 2021
Colin Burnett from Bonnyrigg, whose debut novel,

A Working Class State of Mind

(Leamington Books) was published in June 2021.
Elissa Soave from Uddingston, whose debut novel,

Ginger and Me

(HQ, Harper Collins), will be published in July 2022
Flora Johnston from Edinburgh, whose debut novel

What You Call Free

(Ringwood Publishing) was published in March 2021
Heather Darwent from North Yorkshire, whose debut novel

The Things We Do To Our Friends​

(Viking UK) will be published in January 2023
Helen Boden from West Yorkshire, whose debut poetry collection

A Landscape to Figure In

(Red Squirrel Press) was published in November 2021
Kirsti Wishart from Inverness, whose debut novel,

The Knitting Station

(Rymour Books) was published in March 2021
Lauren Pope from Los Angeles, whose debut poetry collection,

Always Erase (

Blue Diode Press) was published in January 2022
Mark Wightman from Edinburgh, whose debut novel

Waking the Tiger

(Hobeck Books) was published in June 2021
Niamh Hargan from Derry, whose debut novel

Twelve Days in May (

HarperFiction) will be published in April 2022
Rachelle Atalla from Falkirk, whose debut novel

The Pharmacist

(Hodder & Stoughton) will be published in May 2022
R M Murray from Coll, Isle of Lewis, whose debut novel

Bleak: The Mundane Comedy

(Saraband) was published in November 2020
Ry Herman from Madison, New Jersey, whose debut novel

Love Bites

(Quercus Publishing) was published in July 2020
Ryan Vance from Whitehead, whose debut collection of short fiction

One Man's Trash

(Lethe Press) was published in March 2021
Yvonne Banham from Cumbria, whose debut children's book

The Dark and Dangerous Gifts of Delores Mackenzie

(Firefly Press) will be published in early 2023
Marc Lambert, CEO of Scottish Book Trust said:
'Scottish Book Trust is pleased to support eighteen authors through our new initiative, Debut Lab. Being a debut author is daunting enough, but the pandemic and following lockdown made it incredibly difficult for authors to promote their work. We hope to shine a light on this fantastic range of books, from children's novels to collections of poetry. Our thanks to Creative Scotland for making this possible and allowing us to give essential support to this cohort.'
Katalina Watt, Literature Officer at Creative Scotland said:
'Creative Scotland is so pleased to be working with Scottish Book Trust on this vital initiative for debut authors impacted by the pandemic. Through a series of live online workshops and additional resources led and facilitated by industry professionals, Debut Lab will highlight the wonderful variety of works and support these authors in the next exciting steps of their author journeys.'
Notes to Editors
For media enquiries please contact Keara Donnachie, PR and Marketing Manager at Scottish Book Trust, on Keara.Donnachie@scottishbooktrust.com(this will open in a new window) or 07956 773749.
Biographies
Amy B. Moreno writes poetry and fiction for adults and children, in English, Scots, and Spanish, including multilingual pieces. Her professional background is in two parallel careers – project work with children and young people; and translation / interpreting. She has lived in Scotland, Spain, and Peru, and is currently settled in Edinburgh.
Amy was shortlisted for the 2022 Janet Coats memorial prize with the Scots-English poem 'Caller Seal'. She won third prize in the Creative Renfrewshire Joan Eardley 2022 competition with her ekphrastic poem 'Beachside Skatepark'. For adults, she has recently been published in Speculative Books 'All Becomes Art' anthology ('Self-Portrait'), The London Reader ('Finding my place'), and Lallans ('Maggie an Nancy hae a wee Blether'). For children, she has been published in Mslexia ('Ottie the Otter'), and in story collections by Glittery Literary and Wingless Dreamer ('Chalkman'; 'Flower Girl'; 'The Postbox').
Amy B. Moreno said: 'I began taking my creative writing more seriously when my poem 'Rebel Boots' was included in Scottish Book Trust's Rebel anthology in 2018, so taking part in this initiative with Scottish Book Trust feels really fitting. I have had poetry and short stories published to date, but A Billion Balloons of Questions is my first picture book, so I'm keen to learn as much as I can about marketing, promotion, and events with readers. I'm so pleased to have been selected to learn with an organisation which facilitates reading and book ownership for all children and young people in Scotland – a cause close to my heart due to my professional background in working with vulnerable children and young people.'
Aoife Lyall (née Griffin) was born in Dublin in 1987. She earned her BA in English Studies from Trinity College Dublin, before reading her MPhil in Medieval Literature at St John's, University of Cambridge, and gaining her PGDE (English) at the University of Aberdeen. Awarded an Emerging Scottish Writer residency by Cove Park in 2020 and twice shortlisted for the Hennessy New Irish Writing Awards, her poems have also been shortlisted in the Wells Festival of Literature Open Poetry Competition and the Jane Martin Poetry Prize.
Her first collection, Mother, Nature, focuses on the tender and tragic experience of pregnancy, pregnancy loss and early motherhood. Mother, Nature was shortlisted for the Scottish First Book Award, one of Scotland's National Book Awards 2021. Her second poetry collection has received generous support from the National Lottery through Creative Scotland. She has worked as a guest curator for the Scottish Poetry Library, as a guest editor for Butcher's Dog, and as a committee member for Ness Book Fest. Her reviews have appeared in PN Review, Poetry London, and Poetry Ireland Review. Aoife is currently writing her first novel.
Aoife Lyall said: 'The best part of Debut Lab is getting the chance to meet the other authors and to celebrate all we have achieved against the odds over the last two years, and to go forward together under the expert guidance of its industry professionals.'
Caron McKinlay grew up in a mining town on the east coast of Scotland where her dad would return from the pit and fill her life with his tall tales and encourage her to tell her own. Despite this, she never thought about making a career in writing – that was what posh people did, not someone from a working-class council estate.
After living in Italy for a while and the birth of her daughters, she became a teacher and taught in various secondary schools before becoming a headteacher in Merseyside. However, her father's death came as a shock and was the cause of deep introspection, but her emotions gave birth to a short story, Cash, which was published in Scottish Book Trust's anthology, Blether. A second chance at love also spurred an early retirement and a move to Edinburgh where she lives happily with her husband.
Caron McKinlay said: 'I am absolutely thrilled to be participating in Debut Lab. Writing can leave you isolated, especially during a pandemic. The opportunity to meet other authors and learn how we can support one another is very exciting. I am also very much looking forward to drawing on the experience of professionals in the publishing world.'
Charlie Roy is a well-kent face on the Scottish poetry scene. She has performed at the BBC Slam, the Edinburgh International Book Festival and Edinburgh Fringe. In prose and in poetry, her work focuses on women's lives, mental health and family. Charlie was born in London and grew up in Spain, eventually trading the sunshine for Scottish wind, making Edinburgh home. She drinks too much coffee and loves long beach walks with her labradoodle.
Charlie Roy said: 'I am beyond thrilled to have been selected to take part in Scottish Book Trust's Debut Lab. As a debut novelist with an independent publisher, the pandemic has proven an enormous challenge to the launch process and this is absolutely the sort of forward thinking solution that is needed right now.'
Colin Burnett is the debut author of A Working Class State of Mind, which is written entirely in East coast Scots, bringing the everyday reality and language of life in Scotland to the surface. Colin's fiction takes themes in the social sciences and animates them in vivid ethnographic portrayals of what it means to be working class in Scotland today. Delving into the tragic exploits of Aldo as well as his long time suffering best friends Dougie and Craig, the book follows these and other characters as they make their way in a city more divided along class lines than ever before. Colin was nominated for Media Person of the Year (2020) and Scots Writer of the Year (2021) at the Scots Language Awards.
Colin Burnett said: 'This is a very exciting opportunity and I cannot wait to learn more about the publishing industry. A fantastic initiative and I feel so lucky to selected as one of the participants.'
Elissa Soave is a Scottish writer, who has had stories published in various journals and anthologies, including Gutter, New Writing Scotland, and the Glasgow Review of Books. She won the inaugural Primadonna Prize in 2019.
Elissa Soave said: 'I am delighted to be taking part in Debut Lab, organised by Scottish Book Trust, in collaboration with Creative Scotland. I look forward to learning more about building professional relationships, marketing, and funding opportunities – all vital for a debut author like myself, who would otherwise be diving headfirst into the unknown.'
Flora Johnston is a writer who has spent many years researching and telling Scotland's stories in exhibitions, books and digital media, and is delighted now to be doing this in the way she loves most, through fiction. Her debut novel What You Call Free is set in lowland Scotland in 1687-8 and tells the story of two real historical women and their struggle for freedom in a harsh and divided society. The novel was described by James Robertson as 'historical fiction of the highest quality'.
Flora's love of Scottish History began when studying the subject at St Andrews University, and has included working at the National Museum of Scotland and a career in heritage interpretation. Her non-fiction publications include War Classics: the remarkable memoir of Scottish scholar Christina Keith on the Western Front (The History Press) and Faith in a Crisis (Islands Book Trust).
Flora Johnston said: 'I'm really grateful for the opportunity to take part in Debut Lab. Publishing my first novel during strict lockdown was challenging! It will be great now to have the chance to connect with and learn from other writers and publishing professionals.'
Heather Darwent is based in East Lothian, close to the sea. Originally from Yorkshire, she came to Scotland to study History of Art at the University of Edinburgh and ended up never quite leaving. When not writing, she likes to spend time with her partner and cat.
Heather Darwent said: 'I'm so excited to take part in Debut Lab. The opportunity to connect with other authors in Scotland is extremely exciting and I look forward to the upcoming workshops.'
Helen Boden is a poet, educator and editor based on the edge of Edinburgh. She is widely published in poetry magazines and anthologies –including Mslexia, Butcher's Dog, Gutter, The Interpreter's House, New Writing Scotland, Northwords Now. As well as print, her work spans digital, display and performance formats, and has featured at festivals including StAnza, Push the Boat Out, SMHAF, and Pittenweem. She collaborates with visual artists and makes responsive poems, for artists' books and pamphlets, published by organisations including: National Galleries Scotland, Spring Fling / Wigtown Book Festival, Edinburgh Art Festival.
Helen has held residencies at Erskine Building (formerly church), Dunfermline; to mark the half-century of Moredun high flats, Edinburgh, and at Pentlands Book Festival. A former lecturer in English and Scottish Literature at Edinburgh University, she works as an independent Literature professional, devising, delivering and curating creative writing activities and programmes across a broad range of cultural, educational, environmental and social settings.
Helen Boden said: 'Facing a spiky conglomerate of challenges around having a first full-length poetry collection out in this Covid-changed environment, I'm delighted to be given such a brilliant opportunity to learn, receive guidance, and connect with other debut authors.'
Kirsti Wishart has a PhD in Scottish Literature from the University of St Andrews and received a New Writers Bursary from the Scottish Arts Council in 2005. Her short stories have appeared in New Writing Scotland, 404 Ink, Glasgow Review of Books, Product Magazine, The Seven Wonders of Scotland anthology and Biopolis: Tales of Urban Biology. She was a finalist in the Scottish Arts Trust Short Story Competition in 2018 and has been a Hawthornden Fellow, a contestant in Literary Death Match and member of the spoken-word group, Writers' Bloc. She is a regular contributor to The One O'clock Gun, a literary free-sheet soon to be found once again in the darker recesses of Edinburgh pubs. When not writing she lives the thrilling life of a civil servant in Edinburgh.
Kirsti Wishart said: 'I'm delighted to be taking part in Scottish Book Trust's Debut Lab and keen to make the most of all the opportunities it presents. The past two years have been tough in many ways for debut authors and it's fantastic of Scottish Book Trust to be offering such timely, helpful support. I'm looking forward to working with them and meeting the other Debut Lab writers to share experiences on how others negotiated the exciting yet challenging business of getting your work into the hands of readers.'
Lauren Pope has poetry published in various publications including Gutter, Magma, New Writing Scotland, The North, Poetry Wales, The Rialto, Best New British and Irish Poets (2017) and The Brotherton Poetry Prize Anthology (Carcanet). Her poetry pamphlet, Announce This (Templar Poetry), was shortlisted for the 2018 Callum Macdonald Memorial Awards. She is a 2019 Manchester Poetry Prize finalist, and winner of the 2021 Brotherton Poetry Prize.
Lauren has a PhD in Creative Writing from the University of Edinburgh with an emphasis on écriture féminine in the early poetry of Medbh McGuckian and Louise Glück. She runs courses in British Literature, Creative Writing and Theatre/ Performance at the Scottish Universities' International Summer School (SUISS).
Lauren Pope said: 'Launching a debut poetry collection during the pandemic has been a mix of highs and lows. I am so grateful to Scottish Book Trust and Creative Scotland for this professional development opportunity, and look forward to exploring what's next for me as a poet.'
Mark Wightman was born in Edinburgh before growing up in the Far East: in Hong Kong and Singapore. After a successful career in media technology, Mark completed Master's degrees in Creative Writing, first at the University of Edinburgh and then at the University of East Anglia, where he received a distinction for his debut novel Waking the Tiger. The novel was also longlisted for the McIlvanney Prize for Scottish Crime Book of the Year 2021 and was shortlisted for the Bloody Scotland Scottish Crime Debut of the Year 2021, having previously won the Pitch Perfect competition at the Bloody Scotland International Crime Writing Festival. Mark was selected as a UNESCO City of Literature Story Shop emerging writer at the Edinburgh International Book Festival in 2017.
Mark Wightman said: 'Taking one's work to the world is hard enough at the best of times and it was doubly hard making my debut during the pandemic. I am delighted to have the opportunity to meet and collaborate with other new authors in this exciting new initiative.'
Niamh Hargan was born and raised in Derry, Northern Ireland, and is now based in Edinburgh. An entertainment lawyer by day, she began writing in mid-2020, having not had much success with banana bread, sourdough starter or at-home fitness. Her debut novel, Twelve Days in May, takes place at the Cannes Film Festival. She is currently working on her second novel.
Niamh Hargan said: 'Being relatively new both to Scotland and to novel-writing, I'm thrilled to be a part of Debut Lab. I'm really looking forward to engaging with the program over the coming year, meeting with my fellow participants and celebrating their work.'
Rachelle Atalla is a Scottish-Egyptian novelist, short story writer and screenwriter based in Glasgow. Her short stories have been published widely in literary anthologies, including Gutter magazine, Thi Wurd and The Good Journal. She is the recipient of a Scottish Book Trust New Writers Award and co-edits New Writing Scotland.
Rachelle's first short film screenplay Trifle was commissioned by the Scottish Film & Talent Network, and has enjoyed a successful festival run, including being officially selected for the Oscar and Bafta qualifying LA International Short Film Festival. Most recently Rachelle has been selected to participate in the 2021 Young Films Foundation Skye residency programme, developing her first feature length screenplay with BBC Films. Her second novel is scheduled for 2023 with Hodder & Stoughton.
Rachelle Atalla said: 'I'm delighted and grateful to be participating in Debut Lab. Writing can be a lonely pursuit, particularly as a debut during a pandemic, so it's a real gift to be able to engage with other debuts, in an accessible way, with the support of Scottish Book Trust and Creative Scotland.'
R M Murray is from the Isle of Lewis. A Gaelic speaker and Fine Art graduate of Glasgow School of Art, he is the long-standing Head of Visual Arts & Literature at An Lanntair, Stornoway where he has overseen the production of numerous exhibitions and arts projects. He is also the Director of Faclan: The (annual) Hebridean Book Festival.
Aside from numerous pieces for media and catalogues, he has had work published in Siuthad an Eilean an anthology of Island poetry and more recently in the Island Review and Northwords Now. His book Bleak: The Mundane Comedy, won Best First Book at the National Book Awards in 2021. He lives in Stornoway and has two young children with his partner, the artist Moira Maclean.
R M Murray said: 'It's all about getting published really. Nobody tells you how to navigate what happens next, other than to 'write another book.' So, I'm excited, hopeful and intrigued in equal measure about this opportunity.'
Ry Herman is the author of the fantasy romcom novels Love Bites and Bleeding Hearts. The duology has been called a 'fun, well-written queer vampire romantic comedy. . . brimming with literary and writerly jokes amidst the deeper issues' (Horror Writers' Association) and 'the sweet, emotionally literate, non-sparkly love story you're looking for' (SFX). Born in the US, Ry is now a permanent Scottish resident. He has worked at a variety of jobs, including submissions editor and theatre technician. Ry wrote theatrical plays for most of his life until he switched to writing novels in 2014. He also acts and directs and has performed at the Edinburgh Fringe Festival. He is bisexual and genderqueer. Hobbies include baking bread, playing tabletop roleplaying games, and reading as many books as humanly possible.
Ry Herman said: 'Every live event I was scheduled to attend in 2020 was cancelled. It felt like my book was sent out into a vacuum and silently vanished. I'm hoping that Debut Lab will help me understand how to make connections in the pandemic and post-pandemic era.'
Ryan Vance is a writer, designer and editor based in Glasgow. In 2019, they co-edited We Were Always Here: A Queer Words Anthology, published by 404 Ink. Their work has appeared in Gutter Magazine, New Writing Scotland, The Dark Mountain, Terraform, F[r]iction, The Island Review, and Out There: An Anthology of LGBT Writing. In 2016, they shortlisted for Scottish Book Trust's New Writers Award. They currently edit and design for Gutter Magazine.
Ryan Vance said: 'The experience of publishing a debut book during a global pandemic has been exactly as frustrating and unpredictable as you might imagine. One thing that's helped is the sense of solidarity and support among Scotland's writing community. So I'm very excited to take part in an initiative dedicated to making the best of such an unusual and difficult time, learning new skills and forging new connections.'
Yvonne Banham grew up on a small island off the Cumbrian coast and spent lots of time huddled on blustery beaches with a book or three. She speaks Dutch (badly) after living in the Netherlands for ten years and now lives in the almost-wilds of Stirlingshire. In 2020, she was selected for the Undiscovered Voices Anthology and was long listed for Bath Children's Novel Award at the end of 2020. She was also longlisted for the WriteMentor Children's Novel Award in 2019. Yvonne studied with the Golden Egg Academy for two years and is a member of The Society of Children's Book Writers and Illustrators. When she's not writing or reading spooky books, she'll most likely be hiking or trail running in the nearby hills.
Yvonne Banham said: 'You only get one debut, so it's crucial you make the most of it. The pandemic has made that especially difficult. Debut Lab will give me a much-needed boost towards ensuring the success of my debut novel, as well as a longer-term career.'
Scottish Book Trust
Scottish Book Trust is a national charity that believes everyone living in Scotland should have equal access to books. Our work provides opportunities to improve life chances through books and the fundamental skills of reading and writing. Access to books and a love of books bring many important benefits from family bonding and advancing children's learning, to unlocking creativity, helping employability and improving mental health & well-being. Scottish Book Trust aims to support all communities across Scotland, with particular focus on those who are vulnerable and under-represented.
Our programmes and outreach work include:
Gifting books to every child in Scotland to ensure families of all backgrounds can share the joy of books at home, through Bookbug and Read Write Count
Working with teachers to inspire children to develop a love of reading, creating innovative classroom activities, book awards and author events such as Authors Live with the BBC and our Scottish Friendly Children's Book Tour
Supporting and nurturing Scotland's wide-ranging literary talent, both emerging and established through our training, awards and writing opportunities including New Writers Awards
Creating events to share books and connect writers with communities, including Book Week Scotland
Providing support to people living with dementia, and their carers, through Reading is Caring
In addition to the funding we receive from the Scottish Government and Creative Scotland, we need the constant support of trusts and foundations, corporate sponsors and individual donors.
Visit the Scottish Book Trust website
Follow Scottish Book Trust on Instagram(this will open in a new window)
Follow Scottish Book Trust on Twitter(this will open in a new window)
Follow Scottish Book Trust on Facebook(this will open in a new window)
Creative Scotland
Creative Scotland is the public body that supports the arts, screen and creative industries across all parts of Scotland on behalf of everyone who lives, works or visits here. We enable people and organisations to work in and experience the arts, screen and creative industries in Scotland by helping others to develop great ideas and bring them to life. We distribute funding provided by the Scottish Government and the National Lottery.
Follow Creative Scotland on Twitter(this will open in a new window)
Follow Creative Scotland on Facebook(this will open in a new window)
Follow Creative Scotland on Instagram(this will open in a new window)