Looking for more in About us or Press releases?
Press release: George Orwell novel to be published in Scots for first time
Nine titles in total receive funding for translation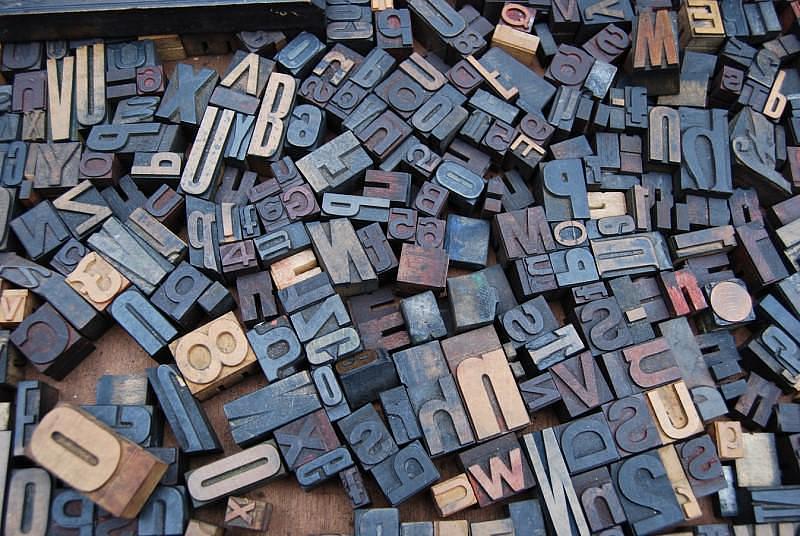 Nine new books in Scots have been awarded funding by the Scots Language Publication Grant. Now in its fourth year, the Scots Language Publication Grant was created by the Scots Language Resource Network to support Scots publishers and to encourage Scots writers. It is funded by the Scottish Government and administered by Scottish Book Trust, the national charity changing lives through reading and writing.
This year's successful awardees include translations of classic tales such as George Orwell's Animal Farm (the first book of his to be translated into Scots) poetry collections and new picture books. Applications were assessed by a panel with expertise in Scots and publishing, including a representative of the Scots Language Centre, Scottish Book Trust and Waterstones.
The successful titles are:
Animal Fairm

published by Luath Press, original author George Orwell, translated by Thomas Clark

Birds and Beasties: Scots Poems for Bairns

published by Itchy Coo. Written by J.K. Annand, edited by Matthew Fitt and James Robertson

Cedric the Flapper Skate

published by Doric Books CIC, written by Jackie Ross and edited by Gordon Hay

Da Hametrowe Almanac volume 1

published by Gaada, written by Roseanne Watt and Marjolein Robertson

Liberties

published by Rymour Books, written by Peter Bennett

Mum and William Wordsworth

self-published and written by Julie Kennedy

Sangs That Sing Sae Sweit

(50 Years o Lallans Poetry) published by Scots Language Society, edited by William Hershaw and Elaine Morton and Derrick McClure

The Ballads and Songs of Carrick

published by the Girvan Traditional Folk Festival, original author Rev. Roderick Lawson, edited by Neil McDermott

The King o' the Cats

self-published, written and illustrated by Paul Tonner, translated by Dr Michael Dempster
The Scots Language Publication Grant provides assistance for publishing new work (including translated texts), reprinting existing historical or culturally significant work, and also effective marketing and promotion of existing and new work.
Education Secretary Shirley-Anne Somerville said:
'The Scottish Government is pleased to continue its support of the Scots Publication Grant for a fourth year.
There is a huge appetite for books in Scots and we have seen how this funding supports a range of exceptional Scots talent, in a variety of genres, and clearly demonstrates Scots is thriving.
My congratulations to those who have been successful this year.'
Marc Lambert, CEO of Scottish Book Trust, said:
'The Scots Publication Grant is an essential support to many publishers in Scotland, allowing them to release and celebrate work in Scots. Not only does it allow historical work to be reissued and enjoyed by a new generation, it also facilitates completely new work, highlighting important voices. We thank the Scottish Government for making these publications possible.'
Dr Michael Dempster, Director of the Scots Language Centre and Chair of The Scots Language Resource Network said:
'This year's Scots Publication Grant sees a strang selection o scrievin in a wheen o genres fae braw writers wirkin in dialects o Scots fae the lenth an bridth o Scotland an in pandialectical forms raxin oot athort thaim aw. Ilkane o this year's publications is a valuable contribution tae wir aye growin canon o Scots literature, an wirth a richt guid swatch fae aw eident readers regairdless whaur ye'r fae. A luik forret tae their publications an wirin in tae them masel.'
Notes to editors:
For all press queries, please contact Keara Donnachie, PR & Marketing Manager: keara.donnachie@scottishbooktrust.com(this will open in a new window) or 07956 773 749
Animal Fairm

by George Orwell

This will be the first translation into Scots of Animal Farm or any other book by George Orwell.

Animal Farm in Scots will fit well with Luath Press' recent Animal Farm in Gaelic, translated by Angus Peter Campbell, and with the recently published novel Barnhill, based primarily on Orwell's time on the Isle of Jura writing Nineteen Eighty-Four. It was the income from sales of Animal Farm that enabled him to escape post-war London to write one of the most significant political novels of the 20th or any century.

Originally published as Animal Farm: A Fairy Story in 1945, this is a novel that appeals to both children and adults. It will be particularly suitable for Scots learners whether or not they are familiar with the book in English.

Luath Press said: 'We are very confident that Thomas Clark will create a superb rendering of the book in Scots, and that Orwell himself would have approved given his comments on Scottish linguistic culture.'
Birds and Beasties: Scots Poems for Bairns

by J.K. Annand

First published in three slim volumes in the 1960s and 1970s, J.K. Annand's bairn rhymes have been well-loved for generations. They are written in a classical but colloquial Scots that is easily accessible and thoroughly entertaining. Many of his rhymes have become staples of Scots recitation and learning competitions in schools throughout the country: teachers, parents and, most importantly, children love them for their simplicity, good humour and insights into the habits of birds, animals and humans.

Annand's verses are formally structured but not complex, so are excellent models for children learning the basic structure of poetry, and his use of a rich and varied vocabulary are an excellent resource for expanding knowledge of the Scots language. The intention is to publish in 2023, bringing his work back into print 25 years after the most recent edition was published in 1993.

Itchy Coo said: 'We're delighted to be able to publish a brand new edition of J.K. Annand's brilliant poems in Scots, made possible thanks to the invaluable support of a Scots Publication Grant. It's a book that will entertain, educate and delight Scots readers.'

Matthew Fitt and James Robertson said: 'Itchy Coo's philosophy and purpose is biggit on the work done by great Scots makars in the past, J.K. (James King) Annand amang them. He wis an editor, translator and poet, and it's braw tae be bringin his bairn rhymes back into prent as pairt o the Itchy Coo leet.'
Cedric the Flapper Skate

by Jackie Ross

Jackie Ross has created a picture book which tells the life story of a particular flapper skate and shares factual information about this critically endangered species. The idea for the book evolved from a discussion with a member of staff from Macduff Marine Aquarium who attended one of the author's storytelling sessions. Subsequently the Aquarium received funding to commission Jackie Ross to write and perform the story of Cedric at their events to commemorate 25 years of existence. The staff at the Aquarium felt the picture book would be a valuable resource for them in their educational work and will raise awareness of the need to conserve native species on our doorstep, as well as abroad. The book will be written entirely in North-East Scots, with a glossary.

Doric Books CIC said: 'Doric Books are fair trickit tae get iss grant tae help us publish Cedric – we wint aabody tae learn mair aboot flapper skates an think aboot foo we can luik efter aa e craturs in oor Scottish seas.'

Jackie Ross said: 'I canna wyte tae hae Cedric's story in print sae fowk can read aboot him an houpfully wint tae fin oot mair aboot foo tae help aa e endangered species richt here in Scotland.'
Da Hametrowe Almanac volume 1

by Roseanne Watt and Marjolein Robertson

Da Hametrowe Almanac is a series of four publications that bring together a compendium of Shetland's natural lore, wisdom, legends and calendar customs. The first volume is titled 'Voar', the Shaetlan word for spring and the work pertaining to this time. 'Voar' delves into the crofting heritage of Shetland, with a thematic focus on earth, memory and renewal.

We are passionate to foster a community-led ethos with this publication, with the view of commissioning a body of 'modern folk knowledge' fit for contemporary Shetland, as well as gathering the older 'frøtts' of past generations; e.g. seasonal foraging, a beach-combing guide with associated lore, articles on sustainability, data analysis of natural subjects/phenomena, seasonal community-events etc.

It is our belief that through knowing the language, stories and customs of a place, we become wardens of that place. During a time of urgent climate crisis, we hope our almanac will help in some small way to bring folk in Shetland to a deeper and more mindful connection with their home, language and collective spirit.

Daniel Clark, Director at Gaada said: 'Gaada is incredibly excited to have the opportunity to work with two very talented writers of contemporary Shaetlan and develop this community beach-comb of experimental writing in Shetland dialect.'

Roseanne Watt said: 'It's been a lang-spak dream o wirs tae hae aa dese frøtts an lerdom browt tagidder in a new book. Joost dat blyde an grateful tae Scottish Book Trust an Gaada fir dir support; we canna wait tae git started wi it.'

Marjolein Robertson said: 'The idea of creating a Shetland almanac in dialect is something Roseanne and I have dreamed of for years so it is incredible to receive this grant to allow this to become a reality. To present to folk an exploration of our lore, history and most importantly, practices that are and can still be used to this day. To write this in our mother tongue allows for the descriptions, names and stories to come across in their truth and hopefully encourage the continued use of dialect in our home.'
Liberties

by Peter Bennett

A new novel by an up-and-coming writer from Glasgow written in Glaswegian Scots. Peter Bennett is committed to representing authentic working-class characters from his own area of the city, Shettleston in Glasgow's east end. The novel tackles the themes of poverty, addiction and crime.

Rymour Books said: 'We are committed to publishing works in the various local dialects of the Scots language. Liberties is a welcome addition to our list.'

Peter Bennett said: 'When I began writing Liberties, I was determined to write using working-class voices. The Glaswegian demotic had to have a central role. The Scots Language Publication Grant helps developing writers like me and I am extremely grateful for the opportunity.'
Sangs That Sing Sae Sweit

by Scots Language Society

An anthology of Scots Language poetry taken from 100 issues and five decades of Lallans magazine, 1973 – 2022. The anthology includes a range of work by some of the greatest Scots Language screivers from Hugh MacDiarmid to the present generation of new Scots makars. It is a celebration and affirmation of the continued relevance and vibrance of the Scots Language to express our folk, landscape, history and culture in memorable poetry.

William Hershaw, current Editor, Lallans, said: 'The Scots Language Society are grateful for the support received to publish what will be a cultural milestone. Sangs That Sing Sae Sweit recognises and celebrates the work of many great Scottish makars but also affirms the health of the Scots leid as we look forward to the next 50 years.'
The Ballads and Songs of Carrick

by Rev. Roderick Lawson

The Girvan Traditional Folk Festival is republishing a short run of the historical songbook The Ballads and Songs of Carrick in partnership with Taigh na Teud music publishers and the School of Culture & Creative Arts at the University of Glasgow.

The launch of the republished work will coincide with the 2023 Girvan Traditional Folk Festival which will be themed on Songs of Ayrshire. The book launch is intended to incorporate performances of the songs contained in the book by local music groups and musicians in collaboration with professional artists appearing at the festival. There will also be workshops teaching this forgotten local material to the next generation of traditional singers and historical talks by the Carrick History Society exploring the stories and characters contained in the book and delving into the life and work of the book's author the Reverend Roderick Lawson.

The Girvan Traditional Folk Festival said: 'We are hugely grateful to Scottish Book Trust and the Scots Language Publication Grant for their generous support which will allow us to republish The Ballads and Songs of Carrick. The songs and stories contained in the book will form the centrepiece of our 2023 Festival's Songs of Ayrshire theme.'
The King o' the Cats

by Paul Tonner, translated by Dr Michael Dempster

An illustrated retelling of a classic, but slightly forgotten, folk tale by self-publishing comic book creator, Paul Tonner. His last comic book, Death & The Bear was double nominated in the Scottish Independent Comic Book Awards for best writing and art. It was a modern take on the classic fable story format with anthropomorphised animal characters and a strong moral conveyed at the end.

A current resurgence in interest in British and Scottish folklore, fairy tales and ancient legends inspired Paul to give the King o' the Cats a new spin. It is a darkly humorous tale featuring magical talking cats and spooky graveyards, and Paul hopes that his rework of the original material will be enjoyed by all ages. His artwork is inspired by the old masters of fairytale art, Arthur Rackham, Edmund Dulac and Kay Nielsen along with more recent fantastical illustrators such as Victor Ambrus and Sergio Toppi.

Paul Tonner said: 'Huge thanks to Scottish Book Trust and the panel for supporting this project. I'm really looking forward to bringing my love of traditional folktales and illustration together with Michael's passion for the Mither Tongue to new audiences in fresh and exciting ways. Hopefully this is just the first of many collaborations!'

Dr Michael Dempster said: 'A'm that chuffed fir us tae get gien a Scots Language Publication Grant this year allooin Paul an masel for tae bring oor original Scots comic tae readers this year. Scots in comics, an Scots makkin comics, haes a tradition gaun back tae the stert o the medium an A'm aye gled for tae add tae that tradition.'
Scots Language Resource Network
The Scots Language Publication Grant is administrated by The Scots Language Resource Network, which meets twice a year to discuss the coordination and publication of new and existing resources (online and in print) that support speakers, readers, writers, teachers, learners and students of Scots. It currently includes representatives from the following organisations:
ASLS
Creative Scotland
Dictionaries of the Scottish Language
Education Scotland
Glasgow Women's Library
Hands up for Trad
Historic Environment Scotland
Literature Alliance Scotland
National Library of Scotland
Oor Vyce
Publishing Scotland
Scots Hoose
Scots Language Centre
Scots Language Society/Scots Leid Associe
Scots Radio
Scottish Book Trust
Scottish Government
Scottish Poetry Library
SQA
Ulster Scots Agency
University of Glasgow
Wigtown Book Festival
About Scottish Book Trust
Scottish Book Trust is a national charity that believes everyone living in Scotland should have equal access to books. Our work provides opportunities to improve life chances through books and the fundamental skills of reading and writing. Access to books and a love of books bring many important benefits from family bonding and advancing children's learning, to unlocking creativity, helping employability and improving mental health & well-being. Scottish Book Trust aims to support all communities across Scotland, with particular focus on those who are vulnerable and under-represented.
Our programmes and outreach work include:
Gifting books to every child in Scotland to ensure families of all backgrounds can share the joy of books at home, through Bookbug and Read Write Count
Working with teachers to inspire children to develop a love of reading, creating innovative classroom activities, book awards and author events such as Authors Live with the BBC and our Scottish Friendly Children's Book Tour
Supporting and nurturing Scotland's wide-ranging literary talent, both emerging and established through our training, awards and writing opportunities including New Writers Awards
Creating events to share books and connect writers with communities, including Book Week Scotland
Providing support to people living with dementia, and their carers, through Reading is Caring
In addition to the funding we receive from the Scottish Government and Creative Scotland, we need the constant support of trusts and foundations, corporate sponsors and individual donors.
Visit the Scottish Book Trust website
Follow Scottish Book Trust on Instagram(this will open in a new window)
Follow Scottish Book Trust on Twitter(this will open in a new window)
Follow Scottish Book Trust on Facebook(this will open in a new window)
Creative Scotland
Creative Scotland is the public body that supports the arts, screen and creative industries across all parts of Scotland distributing funding provided by the Scottish Government and The National Lottery. Further information at the Creative Scotland website(this will open in a new window). Follow us @CreativeScots on Twitter(this will open in a new window), on Creative Scotland Facebook(this will open in a new window) and @CreativeScots on Instagram(this will open in a new window). Learn more about the value of art and creativity in Scotland and join in at Our Creative Voice website(this will open in a new window).