Looking for more in 50 Word Fiction?
November 2020 Winners
Our prompt for November 2020 was to write a story featuring a mountain walk.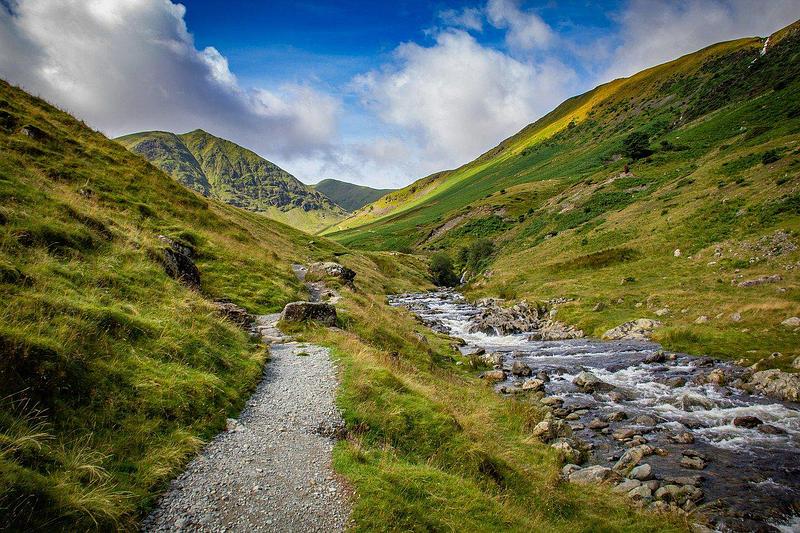 Congratulations to the winners of our November 2020 competition. Feeling inspired? Have a go at this month's prompt.
Adult winner
James A. Gibb
He burdens me like a feather while we ascend. A child afraid of heights, he once carried me to this summit, but now I carry him. The mist clears. I remember our cairn, my promise and ashes in my hands I watch the mountain take the last of him away.
Gaelic winner
Sarah Macbain, age 12
An robh thu riamh shuas air a' Bheinn Bheag? Chì thu Loch Ròg, beanntan Ùig agus na Hearadh. Tha mo thaigh fhèin mar dhèideag bheag am meadhan a' bhaile, na caoraich mar phìosan cotan. The mi togail clach 's ga cur air a' chàrn, mar a rinn na ceudan romham.
Translation by Gaelic Books Council
Were you ever up on Beinn Bheag? You can see Loch Roag, the hills of Uig and Harris. My own house is like a wee toy in the middle of the village, the sheep like bits of cotton. I lift a stone and add it to the cairn, as hundreds have done before me.
Young writers (12-18) winner
Cara Gauron, age 15
I watch from the herd, chewing on a tuft of grass. The humans gawk at our behaviour, before tracking dully along the dirt path they all follow.
My idyllic mountain is slowly becoming a disfigured mound overpowered by scars from the hundreds of boots that scuttle across it like ants.
Young writers (5-11) winner
Eden-Rose Lee, age 10
The mountains aren't mountains. They are the backs of tortoises, shelled with moss and trees. They rest, a creep of them sprawling across the horizon; merging with the livid sky and mingling with the summer grass.
The mountains aren't mountains. But we are the lichen that plagues them.