New Writers Awards 2018 Category: Poetry in English and Scots
There are three awards for the Poetry category
Scottish Book Trust are delighted to be working in partnership with the Scottish Poetry Library on the New Writers Awards for Poetry in English and Scots.  
You can submit poetry in both Scots and English for this category, as well as submissions that use a combination of both languages. Performance poets are welcome to submit recorded samples.
Please click here to read the eligibility criteria carefully before applying.
How to apply
Please choose whether you will apply with written work or as a performance poet. You only need to fill in one form. 
For poets submitting a written sample, please include:
A completed Poetry application form.
A writing sample. This can include up to 10 poems but should be no more than 200 lines in total.
You do not need to include a recording.
For performance poets submitting a recording of their work:
You must read our guidelines before making your recording.
Complete a Poetry application form, including a link to a recording of no more than 5 minutes on an online streaming service.
If you are performing an extract from a long poem or show, please include a synopsis. (Word limit: 500 words.)
Please include a transcript of your recorded sample
The New Writers Awards application process is confidential: you must take adequate steps to ensure your recording is secure and private.
If you cannot make a recording or transcript of your performance for any reason or you have any other questions please email applications@scottishbooktrust.com.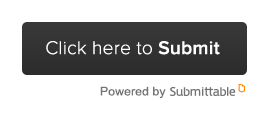 If you have any queries about the New Writers Awards, please read our Frequently Asked Questions or email applications@scottishbooktrust.com.
Judging panel
We are delighted to confirm the judging panel for the Poetry category: Cheryl Follon (Santiago), Peter Mackay (author of From Another Island) and Asif Khan (Director of the Scottish Poetry Library).