New Writers Awards 2018 Category: Fiction and Narrative Non-fiction in English and Scots
There are five awards for the Fiction and Narrative Non-fiction category
Fiction is imaginary or invented prose, which can include short stories and novels.
Narrative non-fiction is a form of writing that is stylistically similar to fiction but used to tell factual stories e.g. memoir, travel writing and biography. This does not include text books, guide books, standard non-fiction history books or collections of humour/jokes. 
You can submit writing in both Scots and English in this category, as well as submissions that use a combination of both languages. 
Please click here to read the eligibility criteria carefully.

Your application should include:
A completed 

Fiction and Narrative Non-fiction application

. 

A writing sample. This can include short stories or an extract from a longer piece of work. (Word limit: 3,500 words.) 
If your sample is an extract from a longer piece of work, please include a synopsis. (Word limit: 500 words.)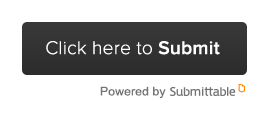 If you have any queries about the New Writers Awards, please read our Frequently Asked Questions or email applications@scottishbooktrust.com.
Judging panel
We are delighted to confirm the judging panel for the Fiction and Narrative Non-Fiction category: Chitra Ramaswamy (author of Expecting), Kevin MacNeil (author of The Brilliant & Forever), Philippa Cochrane (Head of Reader Development at Scottish Book Trust) and Lynsey Rogers (Writer Development Co-ordinator at Scottish Book Trust).