Apply for the New Writers Awards 2018
The New Writers Awards 2018 are currently open for applications. Apply online and find out more below.
These annual awards are a fantastic opportunity for individuals committed to developing their writing.
Awardees receive:
A £2,000 cash award, allowing them to focus on their work
Tailored personal development opportunities, which can include mentoring from writers and industry professionals.
Training in PR, performance and presentation training
The opportunity to showcase work to publishers and agents.
A week long retreat offering time, space and the freedom to create new work in idyllic surroundings.
Writers over the age of 18 can apply for one category, provided they meet the eligibility criteria. There is no upper age limit to apply. 
The awards are divided into three different categories. Click on a category for further information:
How to apply
The deadline for applications is Wednesday 5 July (midday).
Please read our eligibility criteria carefully.
Choose the category above which best represents your work. Please note that we cannot tell you which category to apply for.
Follow the application instructions on the category page.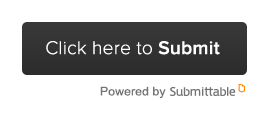 If you have any queries about the New Writers Awards, please read our Frequently Asked Questions or email applications@scottishbooktrust.com.
Here's what previous awardees had to say about their experiences on the programme:
'Receiving a New Writers Award was a hugely important step towards the completion of my first book, Sixty Degrees North. It gave me the confidence to continue, and allowed me the time to get it done. The support of Scottish Book Trust has been invaluable, and I can't recommend them or this award highly enough. Don't hesitate, just apply!'
Malachy Tallack, author of Sixty Degrees North
'The award made me work harder – I knew I was lucky, and so I was determined to make it the most productive year I'd had. It's an amazing opportunity. There is exposure in it, validation, trust, expert training. You are treated as a professional, given all the support you could need, both creatively and practically. Through Scottish Book Trust I read at two festivals and turned a sprawling, impossibly ambitious project into a finished novel. It can be a significant turning point, as it's the perfect setting to push on. I'm so grateful for this help.'
Martin MacInnes, winner of the Manchester Prize for Fiction 2014 and author of Infinite Ground. 


'A New Writers Award is so much more than a badge to put on your writing CV. The best thing about the whole experience has been becoming part of a community of writers and booklovers who encourage each other in an unstable and sometimes nerve-wracking industry. The support you receive from Scottish Book Trust - partnering you up with inspiring mentors, championing your work at festivals, being a friendly ear when you need a career chat - goes way beyond the initial award year. And on top of that you get £2,000 and a week away writing – what good reason is there not to apply?'

Lucy Ribchester, author of The Hourglass Factory and The Amber Shadows
Image credit: Tang Yao Hoong