New Writers Awards 2020: Apply Now
These annual awards support emerging writers to develop their craft.
Applications are now open for the 2020 New Writers Awards and Callan Gordon Award
The deadline for all applications is Wednesday 3 July.
Awardees receive:
A £2,000 cash award, allowing them to focus on their work
Tailored personal development opportunities, which can include mentoring from writers and industry professionals
PR, performance and presentation training
The opportunity to showcase work to publishers and agents
A week long retreat offering time, space and the freedom to create new work in idyllic surroundings
There are three categories, Fiction and Narrative-Non Fiction (also known as creative non-fiction), Poetry and Children's and Young Adult Fiction. You can only apply to one category per year.

In 2020, the Callan Gordon Award, set up to celebrate the life of a young Scottish Writer, will also be awarded. Find out more about the Callan Gordon Award.
Entries are invited in English, Scots and a combination of both. There are also two awards for Gaelic writers, run in association with the Gaelic Books Council. You can apply for a Gaelic NWA in English or Gaelic. These will open later in the year.
How do I apply?

First, check out our category guidelines for help preparing your submission.

Then apply via Submittable by noon on Wednesday 3 July, 2019.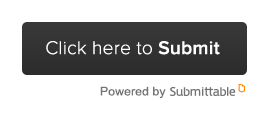 Who can apply?
You can apply if you:

Are aged 18 or over
Are based in Scotland
Are able to demonstrate a strong commitment to developing a career in writing
Haven't yet published a novel, narrative non-fiction book (e.g. biography or memoir), a collection of short stories or poems
Have previously published only non-narrative non-fiction

Have work that's been:

self-published
digitally published
published in a pamphlet
published as part of an anthology or magazine.
published academically (e.g. standard non-fiction, textbook, academic journal)

Are writing a graphic novel or illustrated book (although the panel will only consider your writing, not any associated images)
Are a carer/unemployed/unable to work for health reasons. If you have any questions about what this means for you, email us at applications@scottishbooktrust.com
Who can't apply?
You can't apply if you:

Have received a Scottish Arts Council New Writers Bursary, New Writers Award, Callan Gordon Award or Next Chapter Award
Are currently in receipt of another award from Scottish Book Trust or Creative Scotland
Will be in full or part time formal education during the course of the award (which runs from January 2020 – January 2021). You can apply if your study will finish before the course of the award (Edit for clarification made 13/05/19)
Are a writer registered on the Live Literature database. Illustrators and Storytellers who are registered on the database may apply to work on writing if they fulfil the criteria above. Performance poets who are registered on the database may not apply for the Poetry category but may apply for other categories
Already have a book publishing deal in place
Want to focus on plays, screenplays or radioplays
Are on staff at Scottish Book Trust
Are on staff at Scottish Poetry Library and want to apply for the poetry category (the other categories are fine)
By submitting your application, you're confirming you meet the criteria to the best of your knowledge. Anyone who doesn't meet the criteria will be deemed ineligible and may be asked to return the award or withdraw their application.
Have any questions or concerns? Email applications@scottishbooktrust.com.
Check our Privacy Statement to see how we use and store information about your application.
Equality and Diversity
Scottish Book Trust is committed to promoting equality and diversity. To help us monitor how well we're doing, entrants will be asked to fill in a short Equalities and Diversity survey when completing a New Writers Award application form. The answers will be completely confidential, stored anonymously, separate to your application and not accessible by the judges.
Here's what previous awardees had to say about their experiences on the programme:
"Receiving a New Writers Award was a hugely important step towards the completion of my first book, Sixty Degrees North. It gave me the confidence to continue, and allowed me the time to get it done. The support of Scottish Book Trust has been invaluable, and I can't recommend them or this award highly enough. Don't hesitate, just apply!"
Malachy Tallack, author of Sixty Degrees North and The Valley at the Centre of the World

"Try, try and try again' to win one of the New Writers awards - whatever age you are. It took me three attempts and I was almost ready to give up. Scottish Book Trust have been fantastic - opening up channels of support, useful feedback and connection - like the chance to bond with fellow awardees in the magical Moniack Mhor, and the thrill of the big ol' showcase at the end of your term.
Scottish Book Trust's investment is motivating and validating. This is THE prize to win to nurture new writing. Enter now - you have nothing to lose."
Ciara MacLaverty, author of Past Love in the Museum of Transport


"Scottish Book Trust is full of the kindest, loveliest, most encouraging people you could ever hope to meet. I'm now a published novelist thanks to them.
The New Writers Award let me buy out my time as a freelance journalist to embark on the project; a week's writing retreat let me write 22,000 words which inspired me to keep going; and a generous, expert mentor helped me through the editing process. I will never be able to thank Scottish Book Trust enough for its support."

Olga Wojtas, author of Miss Blaine's Prefect and the Golden Samovar